EHS Incident Reporting & Management Software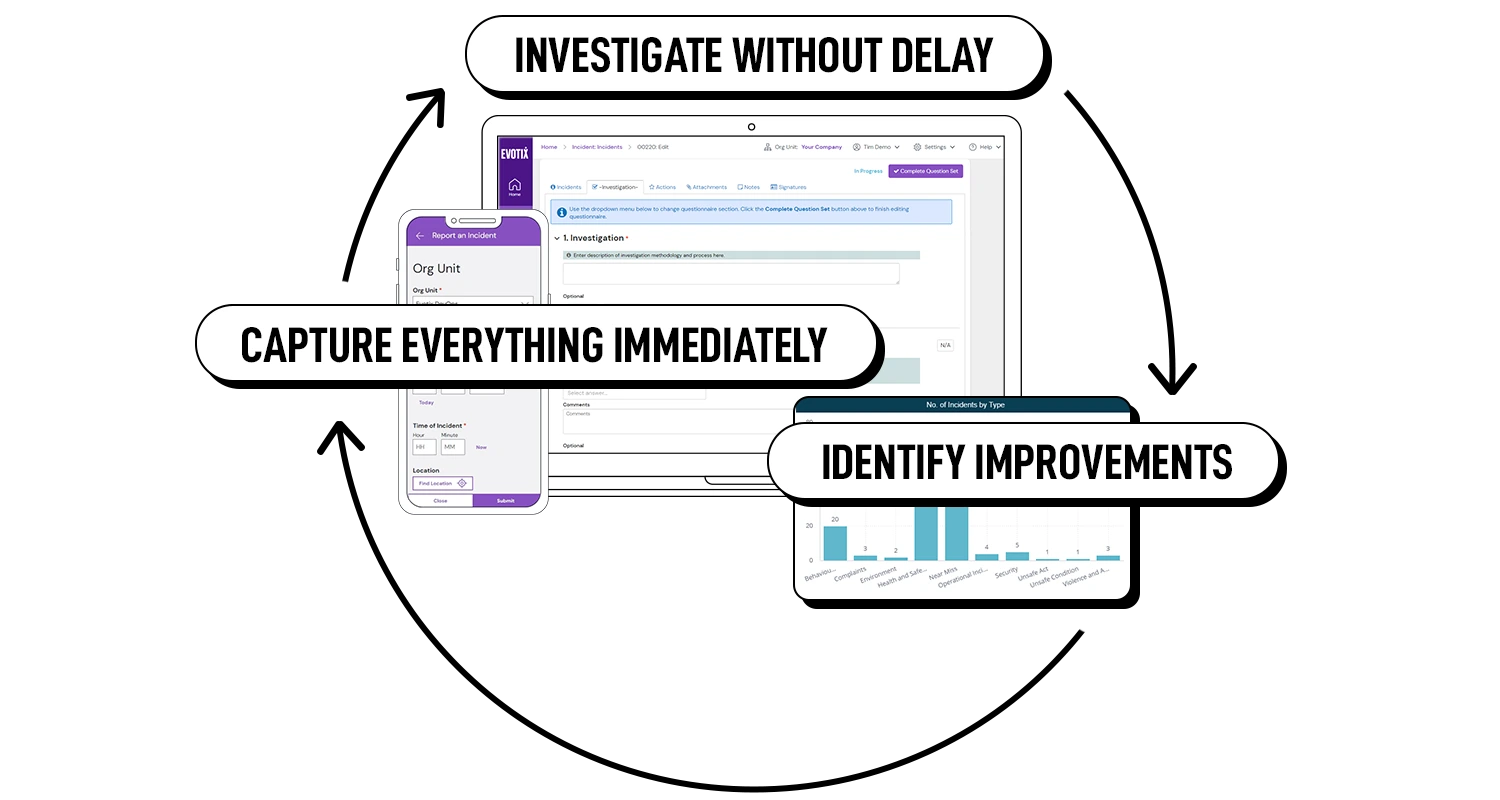 Manage the full lifecycle of your incidents with confidence in one system – from initial report, alert and response, through to investigation and closure of corrective actions.
Reduce Workplace Incidents. Easy In Theory, Tougher In Practice.
Everybody is on high alert when an incident happens, yet follow-up can be time-consuming when manually looking for data, filling out forms and chasing actions.
The right health and safety software creates opportunities to learn and prioritise safety improvements. By making incident reporting and investigations simple, you can focus on reducing risk in the workplace.
How Can Health And Safety Software Help?
Report Incidents, Near Misses And Unsafe Acts Without Delay.
Provide your people with simple, intuitive tools for reporting wherever they are using our AssureGO+ mobile safety app.


Capture everything that matters. Standard forms built around your needs to ensure nothing gets missed. Upload images and supporting information to provide clarity.

Send alerts to the right people, immediately, so they can respond and act without delay.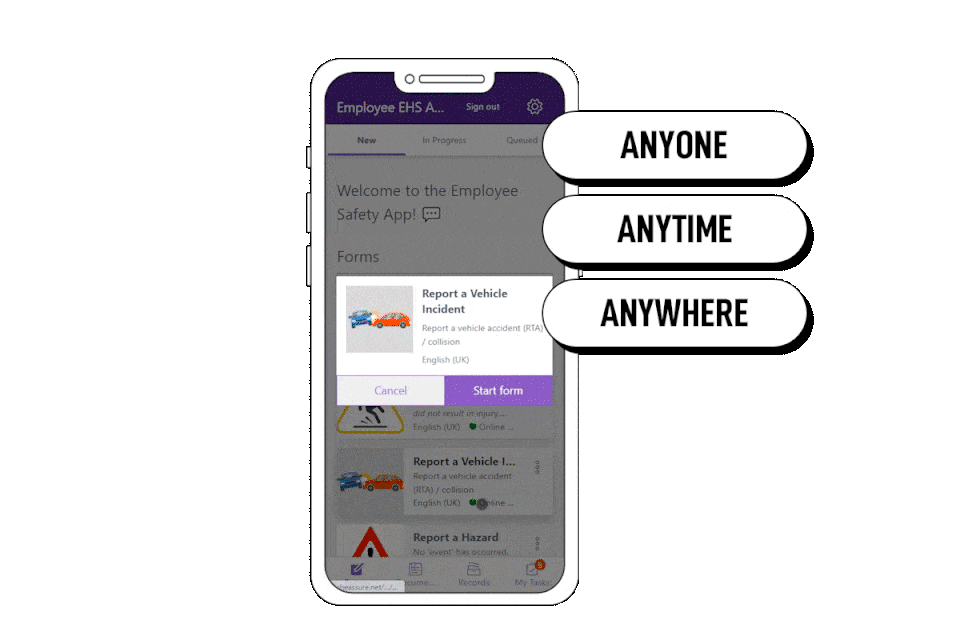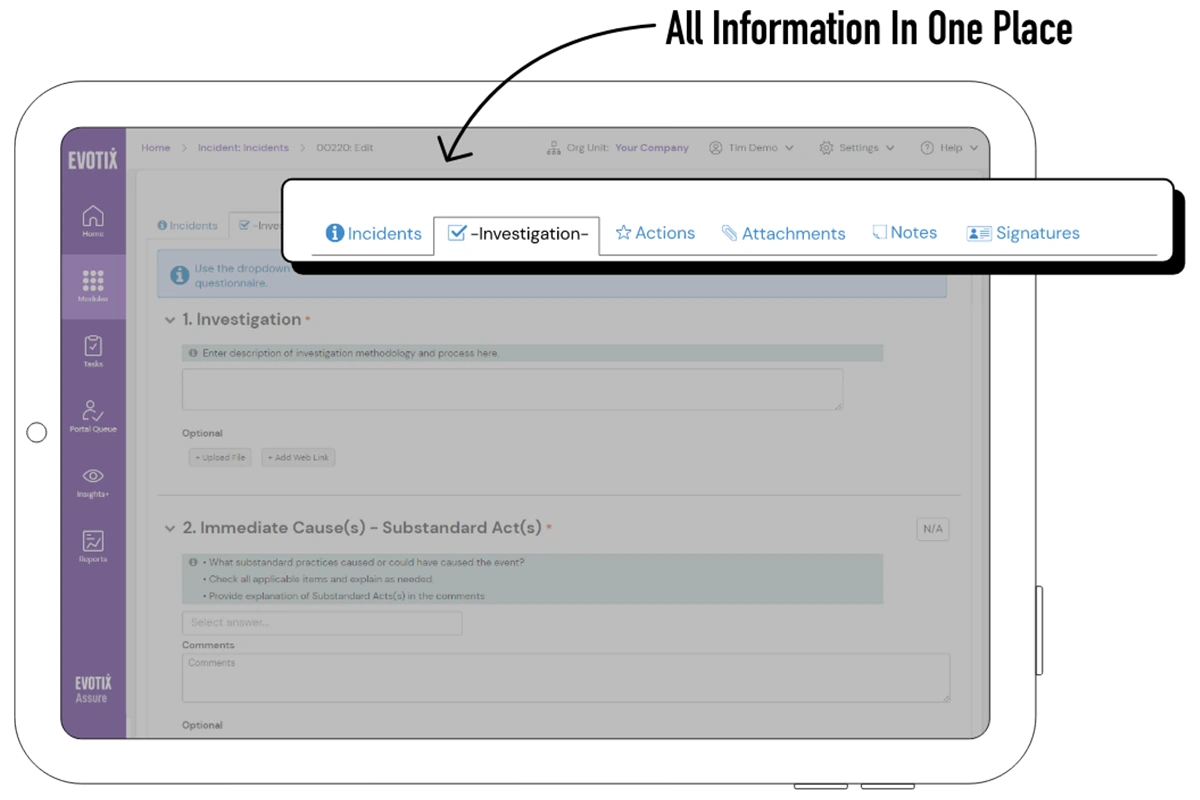 Manage The Full Incident Lifecycle With Confidence.
Investigate incidents with a standardised process so your teams ask the right questions and analyse root causes.

Document the actions from your investigation and track to completion.

Quickly collate all necessary data for reporting to regulators, including the HSE.
Learn From Your Incidents To Avoid Recurrences.
Analyse your incidents to easily spot trends, draw conclusions and identify improvements.

Visualise and share data with your teams to encourage safety conversations during team meetings and stand-ups.

Quickly collate reports to share consistent information with your leadership team.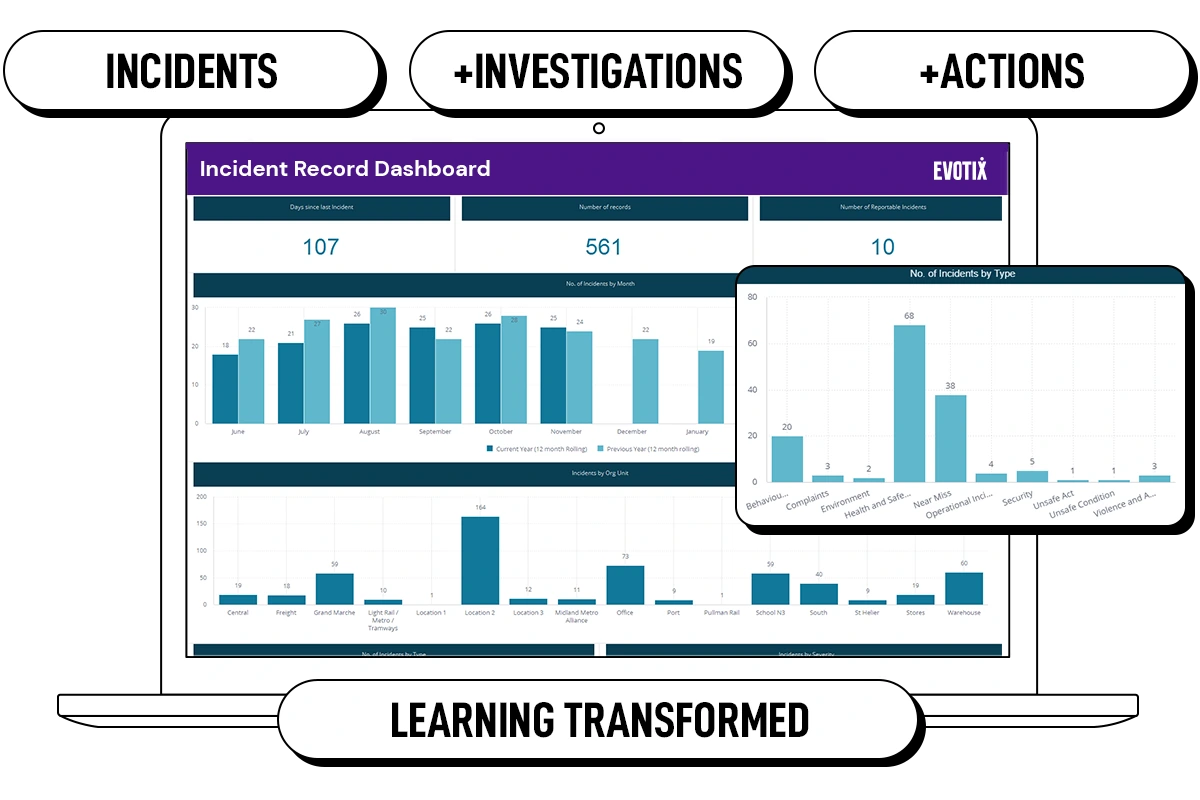 Don't Just Take Our Word For It!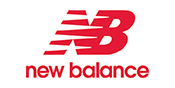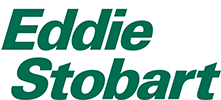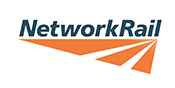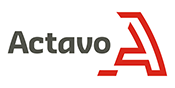 Manage Incidents With These Tools
Self-configure Your Forms
Record Everything on the AssureGO+ Mobile Safety App
Send Automated Notifications
Complete Investigation and Root-Cause Analysis
Close out Actions and Tasks
View and Analyse Your Data in Insights Dashboards
Report to Regulatory Authorities
Provide Training and In-The-Flow Information