Enhance Your Safety Training
With Microlearning
Deliver relevant, bite-sized training content and resources that make learning fun, while increasing safety awareness. Accessible on any device and at any time.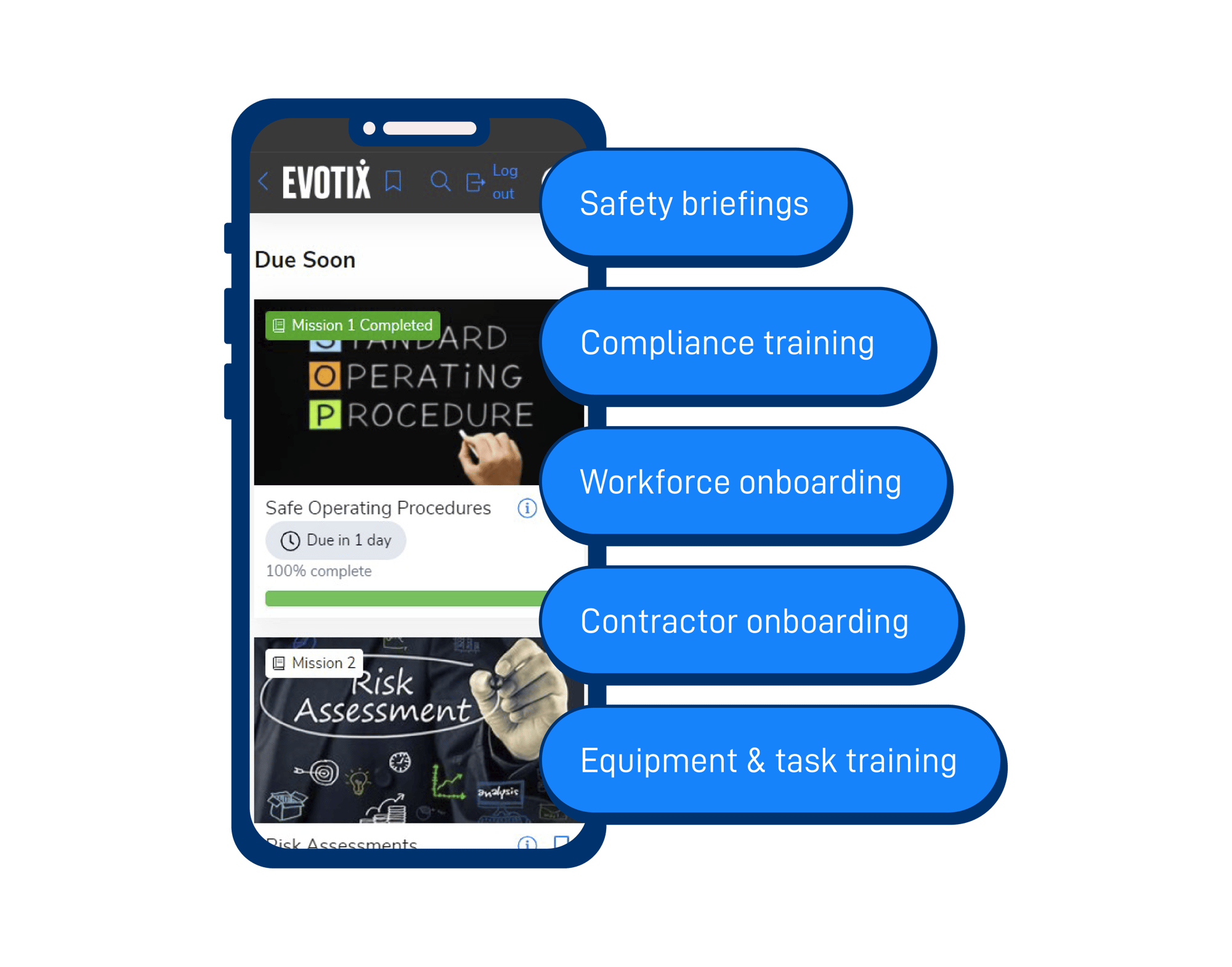 Change the
Way You Train
Y

our People
In today's fast-paced world, traditional classroom training often falls short in providing timely and engaging training to your people. With short attention spans and the constant need for quick access to information, many companies are rethinking how they deliver safety training.
Enter microlearning – an effective means to delivering bite-sized, focused content that can be accessed anytime, anywhere and even on the go. By presenting learners with manageable portions of information, they can better absorb this targeted content, leading to better safety and hazard awareness.
Accessible
Make learning accessible on any device, enabling flexible learning.
Impactful
Maximize training impact and long-term retention.
Integrated
Integrate training into everyday activities with video instructions.
Efficient
Reduce time and resources spent on classroom training.
Engaging
Adapt to shorter attention spans with engaging microlearning content.
How Can Microlearning Help You Maximize the Impact of Your Safety Training

?
Make Training Accessible
---
Encourage your employees to make time for health and safety every day, no matter where they are based. Microlearning can fit flexibly around the workday.





Support people in how they prefer to learn, with videos, quizzes and relevant examples.
See how we tailor our platform to meet your specific industry needs by visiting our industry overview.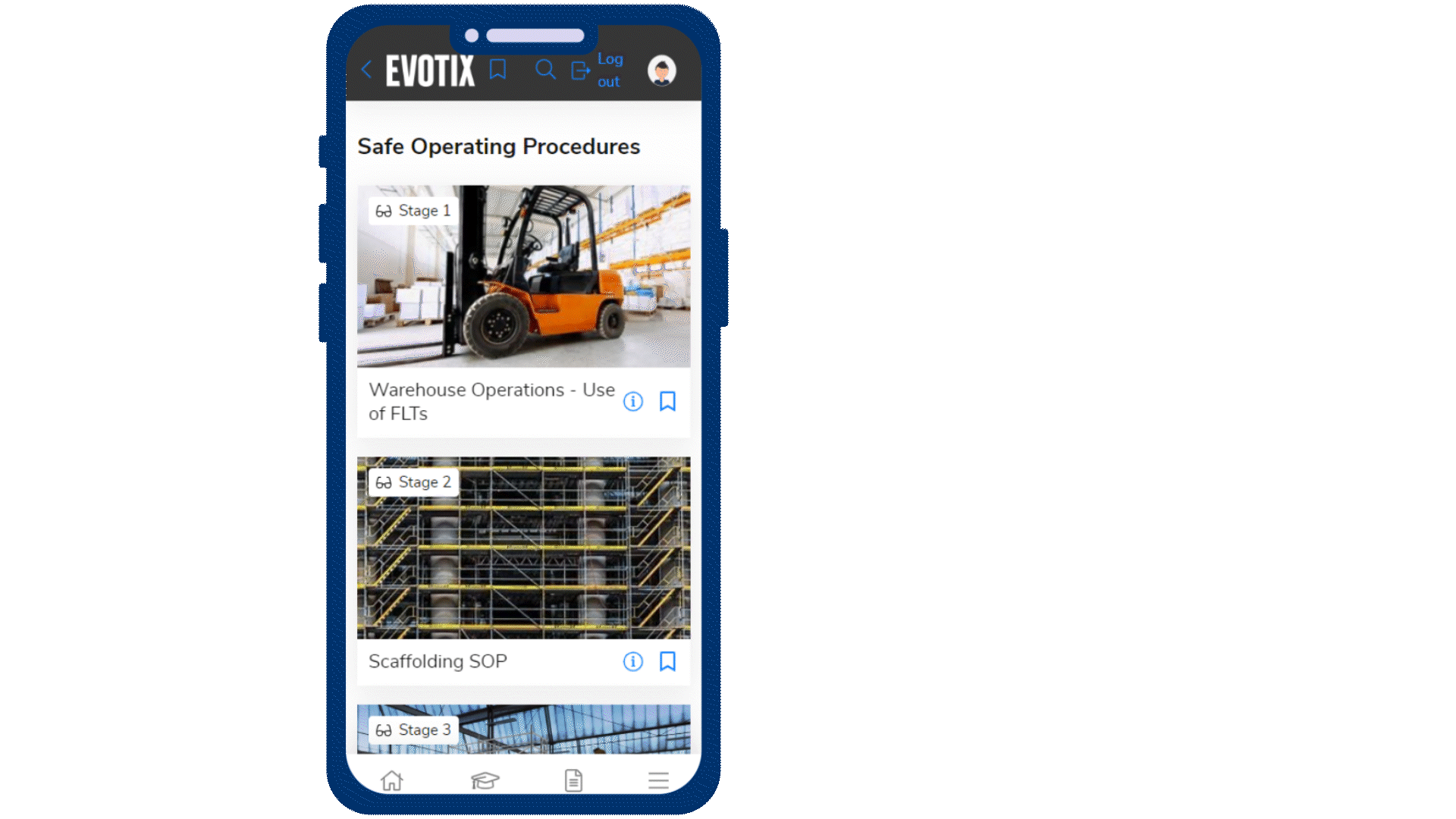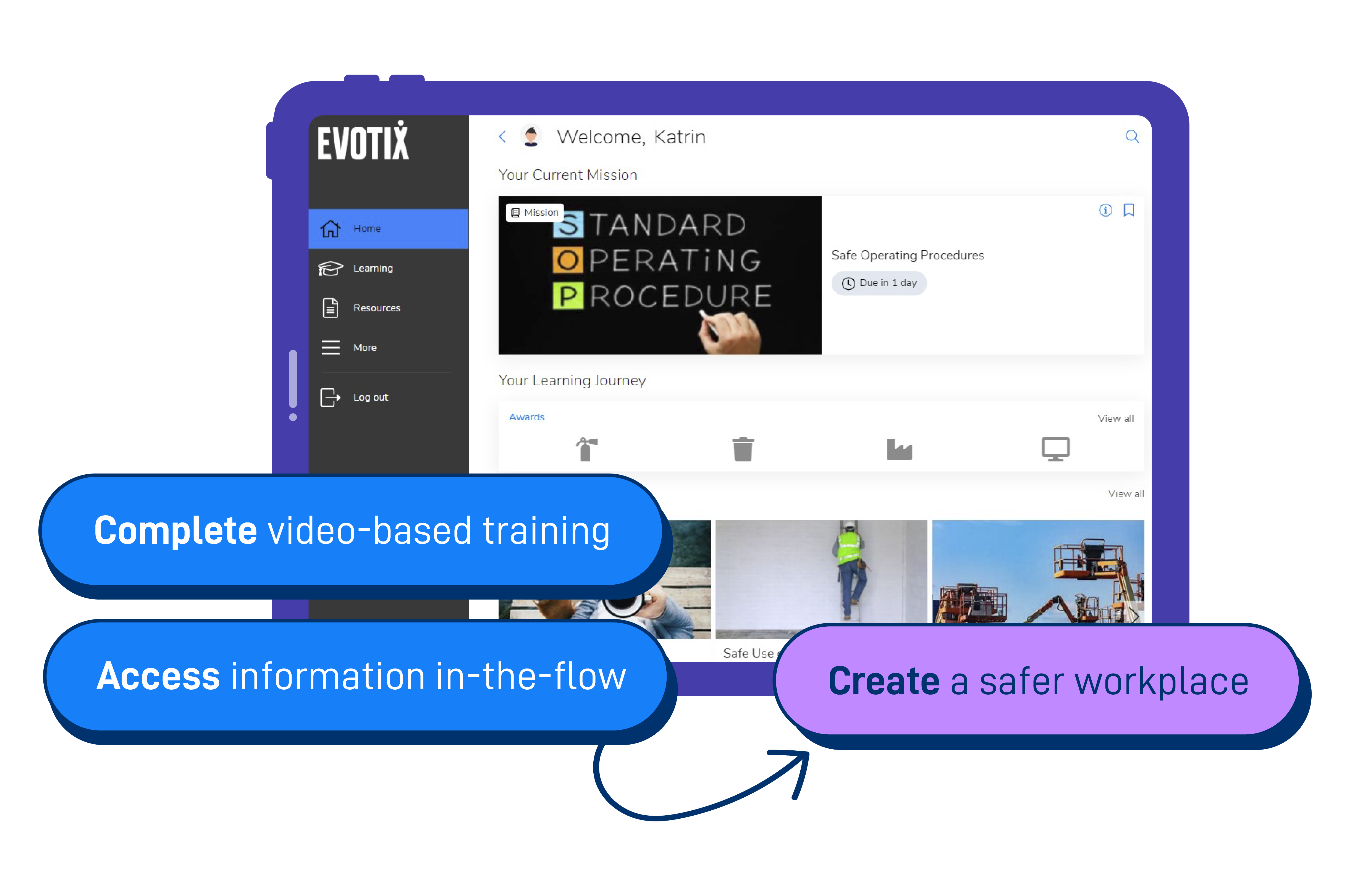 Improve Training Retention and Comprehension
---
Support formal training with interactive content that resonates and improves comprehension.





Improve retention and safety and hazard awareness across all teams with continuous learning.
Find out more with our "How To Build a Successful Training Program" checklist.
Embed Learning Into Everyday Activities
---
Quickly create and distribute instructions, toolbox talks or safety briefings in video format. Make them instantly available to your people to access when they need it.





Provide workers with a QR code they can scan to quickly access training before starting a task.



Check out how our Learn app helps you make safety part of your everyday activities.
Deliver

Micro

l

earning

With

These

Tools:
Mobile App: Access video-based training at any time on mobile devices.

Content Editor: Create new or easily update existing content.

Content Library: Choose existing content from globally accredited content providers, including iHasco, iAM and Marcom.

Online and Offline Capabilities: Download content to access when not online.

Gamification: Test knowledge and reward progress with quizzes and badges.