Top tips to keep your organization 'Safe + Sound - part II
17 August 2018 - Evotix
Hundreds of organizations across the US have been taking part in OSHA's 'Safe + Sound' campaign this week to raise awareness of the value of safety and health programs.

In Part 1 of this blog, we looked at the fundamentals that need to be in place when developing or re-energizing a successful safety program – namely, a commitment to safety, good employee engagement and the ability to report issues quickly and easily.
But safety doesn't stand still – to maintain your safety performance, it's vital to strive for continuous improvement. So how can organizations take their safety programs to the next level?
As experts in the application of technology to meet health and safety challenges, we've gathered five top tips to help your business move from a reactive to a proactive approach to safety
Crowdsource hazard control ideas – the best way to reduce accidents is to stop them happening in the first place, so ask workers for ideas on improvements and follow up on their suggestions.
Put safety in the hands of the people it will affect – assign workers the task of choosing, implementing, and evaluating the solutions they come up with.
Anticipate, then mitigate – make sure everybody knows what to do in the event of an accident or emergency and meet regularly to review processes and procedures.
If significant changes are likely to happen – for example, changes to a working environment or equipment or materials – consult workers to identify any potential issues.
Keep talking safety – set regular time aside to discuss issues and identify ways your safety program can be improved.
Our health and safety management software solution, Assure, can help organizations take their safety programs to the next level by adapting to their needs as they evolve.
Easily accessible by computer, tablet or smartphone, Assure is cleverly designed to keep the user experience simple. Its modular design, combined with high levels of functionality and configurability, adapts to your business needs as they evolve. As an integrated solution, each Assure module works alone, but also combines with other modules for a complete view of your safety landscape.
What's more, Assure's inclusive nature and ease of accessibility means that rather than spending time navigating clunky paper or spreadsheet-based systems, employees are free to do their jobs.
Assure makes continuous improvement easy, meaning that you can have total confidence that your employees and business are protected. Download our free guide to safety management software and see how our solution can help you take your safety to program to the next level.

RELATED BLOGS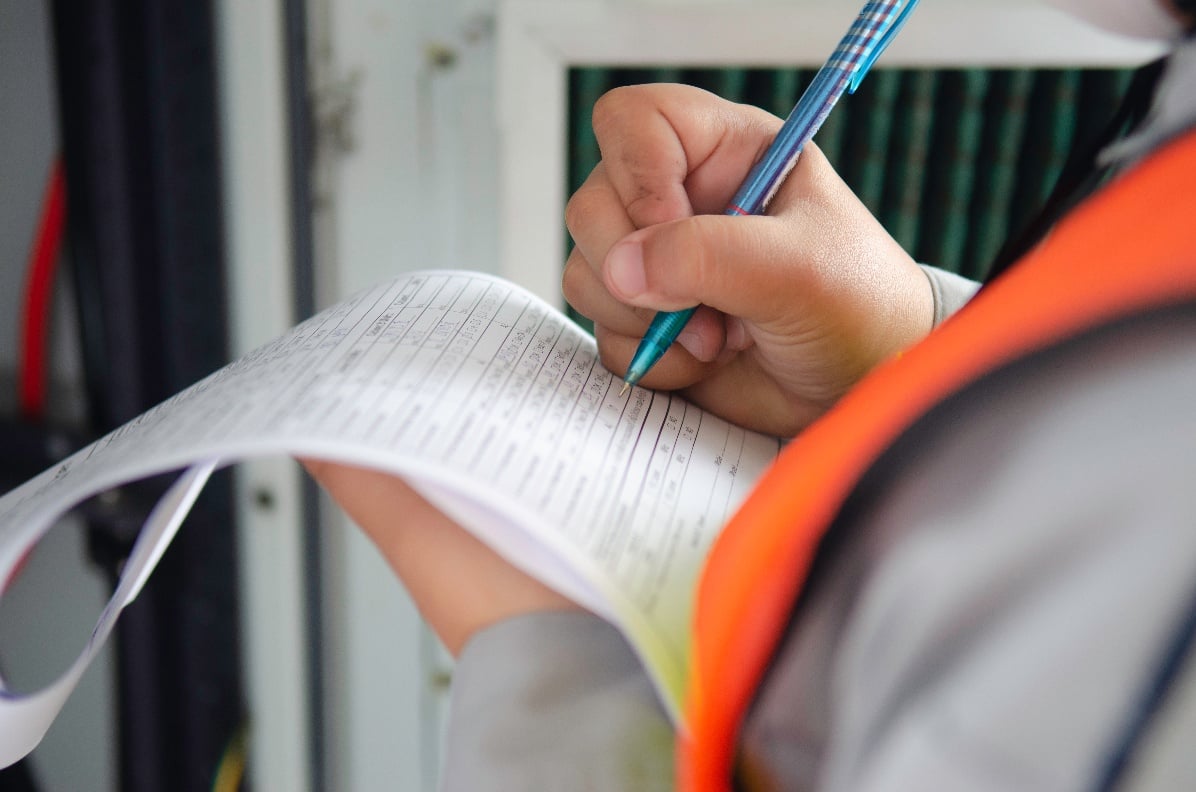 A Farewell to Manual Processes: Why You Should Ditch Them For Health and Safety
18 November 2021 - Evotix
One of the great classics in American literature is A Farewell to Arms by Ernest Hemingway. In the title, "arms" naturally means weapons, but it got us thinking about human arms—the ones attached to..
Safety Data and Analytics, Operational Efficiency, Safety Priorities, EHS Management Software, EHS, Workplace Safety Tips
Read Article