The Importance of Continuous Learning for EHS Professionals
19 September 2023 - Evotix
Between hard hats with proximity sensors, warehouses with robots and AI systems monitoring construction sites, there's never been a more exciting time to work in the fast-evolving environment, health and safety (EHS) industry. But that also means that today's EHS leaders can't rely on the skills they learned 10 years ago—or even five years ago.
As the industry continues to develop and expand, EHS professionals must work hard to keep up with the pace of change. One of the most effective ways to do this is to seek out opportunities for continuous learning. They're everywhere if you look for them, and they range from company-sponsored workshops to online courses and educational podcasts.
In the sections below, we'll delve into why you should prioritize continuous learning, the importance of cultivating a growth mindset and how to create a foolproof continuous learning plan.
Why should EHS professionals prioritize continuous learning?
EHS is a dynamic field. Just a handful of the recent trends in our industry include the accelerated use of smart technology and artificial intelligence, a stronger focus on workers' holistic well-being and a renewed drive to prevent serious injuries and fatalities (SIFs).
But new technologies, innovations and perspectives aren't the only changes for our industry. Agencies like OSHA in the US and HSE in the UK regularly update guidelines and regulations. For example, OSHA recently created a rule requiring some organizations in high-risk industries to electronically submit detailed, case-specific information for each recordable injury and illness.
Beyond satisfying the need to stay informed on industry developments, continuous learning can provide a variety of advantages for EHS professionals.
Here are just a handful of the ways continuous learning can help you grow:
Develop a sought-after skillset

Build your confidence and credibility

Explore new perspectives

Achieve new or updated certifications

Improve your access to resources

Develop your network

Meet career goals

Give a professional impression in interviews and assessments
The Growth Mindset
It's easy, especially once you've been in the industry for a long time, to slip into a fixed mindset. If you're stuck in a fixed mindset, you believe you know everything there is to know in your field and that opportunities for further learning won't benefit you. But, as we've already established, the industry is in a constant state of flux.
If we want to benefit from continuous learning opportunities, it's important to replace our fixed mindsets with growth mindsets. A growth mindset, or learner mindset, is when a person believes that their skills, knowledge and abilities can grow and change over time and with further development.
With a growth mindset, challenging situations become opportunities for learning. Gaps in knowledge become chances to expand our repertoire of expertise and skills. A problem becomes an opening for developing a new solution. As EHS professionals dedicated to keeping workers safe, it's essential that we maintain a growth mindset so we can continue to improve workplace safety.
How to Create a Continuous Learning Plan
Without defined goals, it's easy to let opportunities for continuous learning pass you by. That's why it's important to create a continuous learning plan. Here's how:
1. Get to know what you don't know. Assess your skills and knowledge and determine where the gaps are. Where can you improve?
2. Define your goals. What do you want to learn or achieve? Which skills are you eager to build on? It's important to be specific. If your goals are too broad, it'll be difficult to choose the right opportunities to dedicate your time and energy to.
3. Seek out opportunities that are relevant to your goals. Keep your eyes and ears open. Ask your organization's leadership about continuous learning programs. Subscribe to EHS newsletters. Search online for courses and resources. The opportunities are out there—you just have to look for them.
4. Dedicate your time and energy to making the most of the opportunities you take. Remember, you only get out what you put in. It's easy to get distracted while watching a webinar or only finish half of an online course. Dedicate yourself fully to the opportunity.
5. Reflect on what you've learned and put your skills into practice. Learning is nothing without practice. Putting your skills to work is the best way to ensure you're making the most of your time spent learning them.

6. Review your knowledge and practice your skills. We forget roughly 50% of newly learned knowledge every day. To avoid falling into the forgetting curve, put in the effort to revisit what you've learned on a regular basis—especially if you can't practice it regularly at work.
To learn more about career development for EHS professionals, check out our article: Strategies for Encouraging Young People to Pursue Careers in EHS.
RELATED BLOGS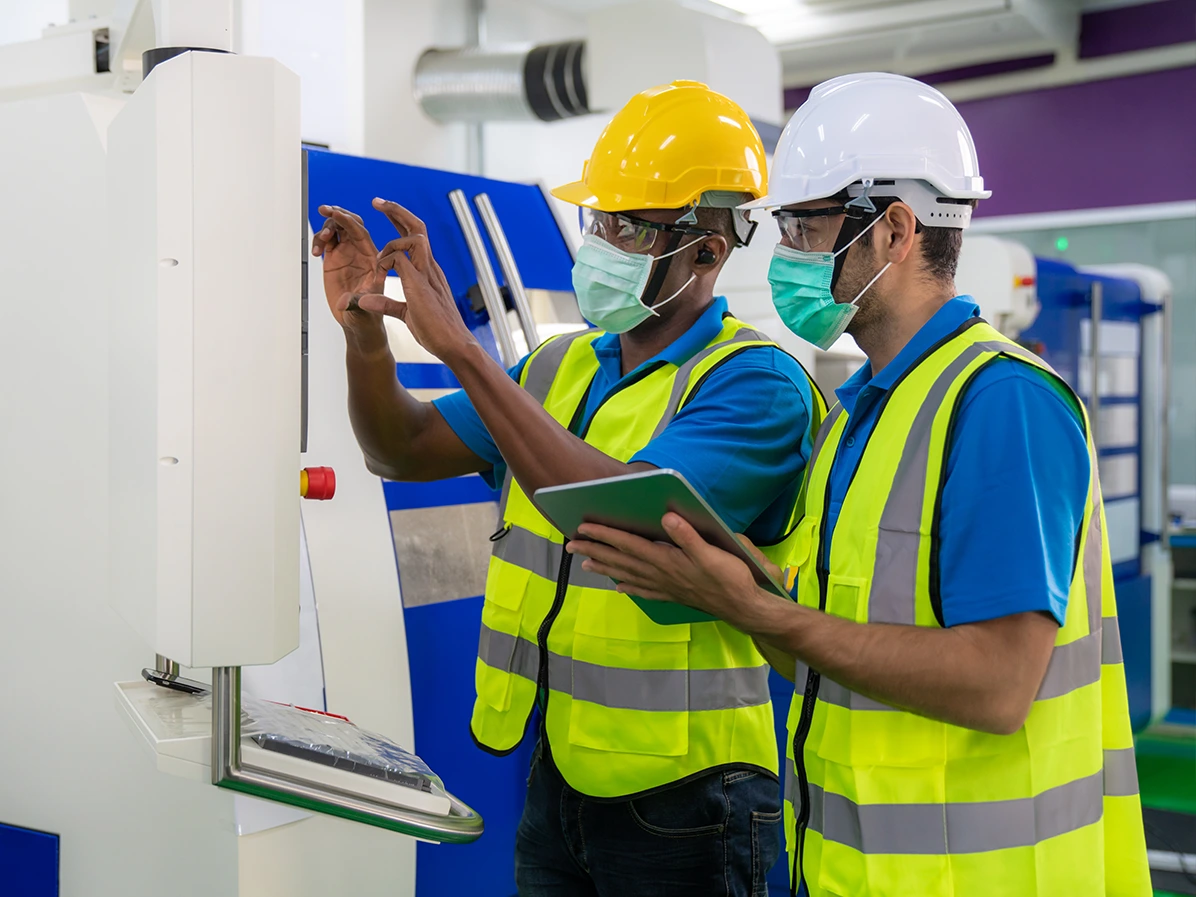 How Getting 'In The Flow' Can Strengthen Your Training Program
6 December 2022 - Evotix
We all know that feeling. The one where you're deeply engaged in whatever you're doing, you're absorbing new information and making use of it right away, and it feels great...you're 'in the flow.'..
Investment in Safety, Safety Priorities, EHS, Workplace Safety Tips, Safe Operations
Read Article