How The Digitally Fluent Are Revolutionizing Health And Safety
25 October 2022 - Evotix
Much has been shared and analyzed about having five generations in the workforce with incredibly different drivers, capabilities and concerns depending on how they were raised, their societal pressures and of course, how technically enabled they've been.
Digitally fluent workers (often referred to as digital natives) now account for the biggest chunk of these in the workforce, specifically including Millennials (a person born in the 1980s or early 1990s) and Gen Z (those born after 1996) who have spent most, if not all, of their lives interacting with digital devices like computers and mobile phones.
Back in 2019 they overtook Baby Boomers as the largest living adult generation, with more than one-in-three working Americans being a millennial – making them the largest generation in the U.S. labor force.
While the exact figures for today are still being debated, we can be sure that as Gen Z continues to enter the workforce, the digitally fluent definitely hold the workplace majority. And the effect they're having on the world and the people around them is no surprise, with their unique experience revolutionizing health and safety for the better.
The impact of digital fluency on the workplace
The way in which the digitally fluent view and interact with the world is naturally having a significant impact on the workplace. This group of young professionals have grown up purchasing products for almost instant delivery with just a finger swipe on their phone, communicating through voice-notes or videos, and expecting specific and personalized product and service recommendations without needing to actively look for anything. They've also been raised with the reality of climate change, cyber-warfare, gun violence and pandemics, and so are more risk aware and fearful, citing healthcare, mental health and safety as some of their top priorities.
With so many unique pressures and experiences, it's no wonder their expectation from the workplace is so different from those before them. They assume everything will be available online, accessible anywhere at any time and mobile-friendly as standard. The way in which they consume and engage with information is also dramatically different to their elders. They prefer bite-size, fun and user-centered content, and ultimately want everything to be agile and efficient.
Reshaping health and safety with a digitally savvy lens
This approach to the world and workplace is naturally having an impact on the way organizations approach health and safety, for two key reasons. First, it's only natural to transform a strategy in-line with the needs of your largest audience; and second, as younger generations rise through the ranks this digitally savvy lens will continue to be the norm, so it's only sensible to future proof your business.
Organizations seeing the benefits of reshaping their health and safety strategies through a digitally savvy lens should keep the expectations above in mind, and also focus on the following:
Empower the individual

:


Give them access to the information and permission they need to be part of solving business challenges and driving improvement.
Foster a transparent, open and entertaining learning environment

:

Gamification of health, safety and well-being learning and development and compliance programs is one way to do this. The simplest way to gamify your health and safety strategy is to turn your safety training quizzes into games, attaching challenges and rewards to positive progress. Humans have a natural curiosity and drive to compete, which is one of the reasons gamification works so well.



Consider connectivity

:

Digitally savvy employees like to work with the latest digital opportunities. Explore the use of IoT to connect workers, equipment and locations in real-time to fuel a more accurate, efficient and agile health and safety strategy. For example, sensors on workers clothing could detect odorless toxic gases and not only alert the employee but automatically trigger a digital incident report.


Move to the cloud with an automated safety system

:

A cloud-based work safety management system is essential to future-proof any operation. Using paper, spreadsheets and storing things on servers is a sure-fire way to let information and risks slip through the cracks.


Hire more digitally savvy health and safety talent

:

If you're not moving forward, you're only moving backward. To ensure the voice of the future is input into your organization's strategy and that technology remains at its forefront, bring in more like-minded individuals.


Encourage cross-generational collaboration:

Different peer groups will all have something valuable to add to spotting and solving some of your business' biggest health and safety challenges. Setting up reverse mentoring or a junior health and safety board is a great way to ensure everyone has a useful voice at the table.


Embrace digital fluency to future proof your organization
With operations of all shapes and sizes only looking to face more and more complex, volatile and fast-paced risks, the need for health and safety decision-makers to keep or stay ahead of the pace is greater than ever. Embracing the unique approach that digitally savvy workers bring to the workplace is undoubtedly the best way to do so. They can help identify health and safety software solutions that can quickly, effectively and safely keep risk and hazards at bay, work through forms when an incident is identified and recorded, and analyze data to create predictive mentalities to future proof accidents.
Doing so will not only enable them to make their operation more safe and secure by ensuring its strategy evolves in line with the needs of the dominant audience in the workforce, but it will allow them to improve productivity, accuracy, reduce risk and reduce costs and ultimately build a smarter, safer future.
If you're interested in learning more about how to future proof your health and safety strategy, empower your colleagues and realize a high standard of workplace safety through a more intuitive and engaging approach, then listen to the latest advice, tips and best-practice from our Global EHS Advisor and Head of Enablement on their "Two Bald Guys Talking Safety" Podcast.
RELATED BLOGS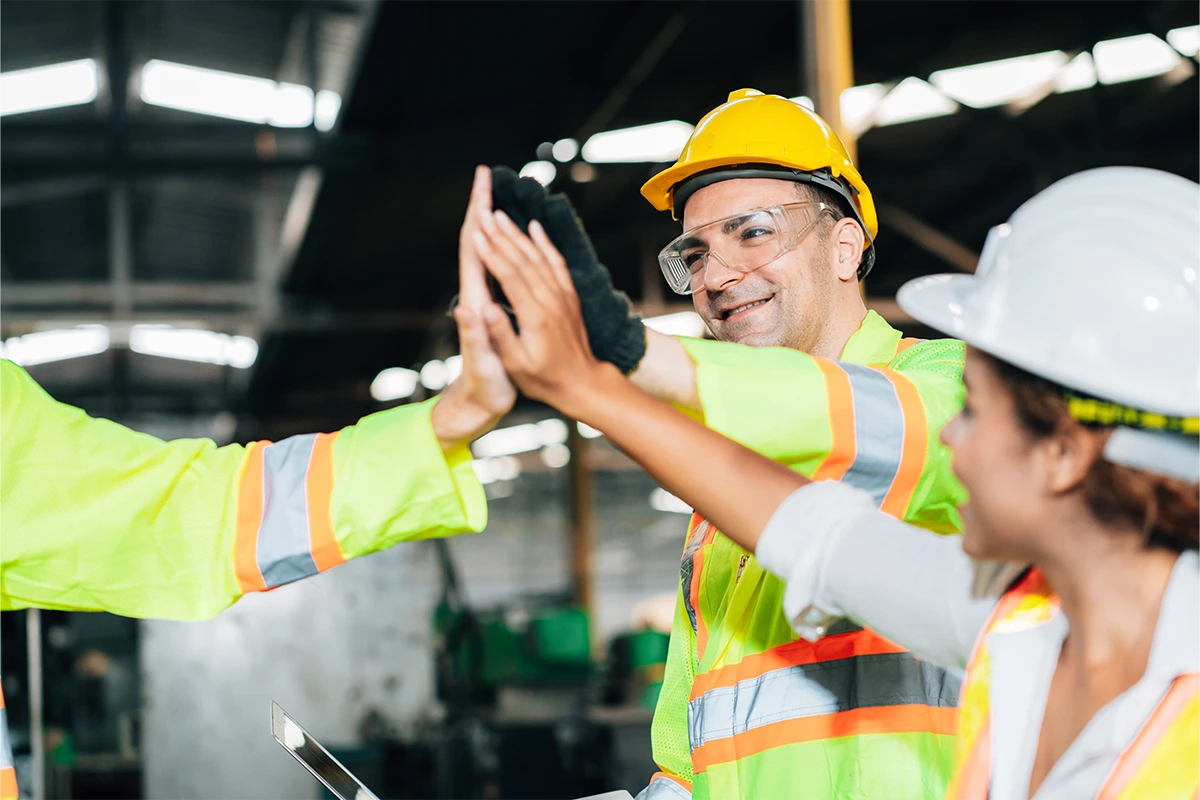 Health and Safety and HR: Working Together to Create Better Workplaces
8 September 2022 - Evotix
HR plays a major role in health and safety. Traditionally, the department responsible for a business's success and sustainability mainly oversaw the functions of recruitment and payroll. But today,..
Safety Leadership, Morale and Engagement, Safety Priorities, EHS, Safe Operations
Read Article