Breaking Down OSHA's Final Rule: FAQ Edition
6 September 2023 - Evotix
The most recent revision by OSHA to 29 CFR 1904.41, concerning Recordkeeping and Reporting, mirrors the evolving trend in our industry toward digital processes and underscores the advantages they offer in enhancing workplace health and safety, particularly in terms of data analysis and transparency.
But what exactly is the Improve Tracking of Workplace Injuries and Illnesses final rule, and what does it mean for your organization?
What's new?
Previously, organizations in high-risk industries like agriculture, manufacturing and transportation with 20 or more employees were required to electronically submit a yearly summary (Form 300A Annual Summary) of recordable injuries and illnesses to the U.S. Department of Labor.
Under the new regulations, organizations with 100+ employees in high-risk industries will be required to electronically submit detailed, case-specific information (Forms 300 Log and 301 Incident Report) for each recordable injury and illness in addition to the annual summary.
In all, qualifying organizations will need to submit a minimum of 3 forms:
300A Annual Summary

Form 300 Log

Form 301 Incident Report
You can download these forms here.
Which companies will be affected?
If your company qualifies as high-risk and had 100+ employees at any point during the year in question, you'll need to be compliant with the new regulations. That means submitting a 300A Annual Summary, a Form 300 Log and a Form 301 Incident Report for that year.
Organizations in high-risk industries with only 20+ employees won't be significantly affected by the new regulations. They'll continue to submit the 300A Annual Summary yearly.
If you're unsure whether your organization will be affected, OSHA suggests using their ITA Coverage Application.
When will the new rule be enforced?
OSHA will begin accepting 2023 injury and illness data from companies in high-risk industries on January 2, 2024, but the final due date will be March 2, 2024.
Going forward, submission will be required each year, and the deadline for submission of the previous year's injury and illness data will be March 2.
What information will companies be required to submit under the new regulations?
It's important to note that OSHA already requires companies to record detailed information for each recordable injury and illness. The difference is that now companies must collate and submit that information every year.
Forms 300 Log and 301 Incident Report include the following information:
Date of injury/illness

Physical location

Severity of injury or illness

Details about the injured worker

Specifics around how the injury or illness occurred
How will companies submit the required data?
Companies must electronically submit their data through OSHA's Injury Tracking Application (ITA). There are 3 ways to submit the data: (1) webform on the ITA, (2) submission of a CSV file to the ITA, or (3) use of an application programming interface (API) feed.
Why is OSHA introducing the new rule?
OSHA's new rule serves several vital purposes:
1. To access a larger pool of accurate data
With improved access to incident data, OSHA will be able to better analyze trends related to specific industries, processes or hazards and calculate more accurate statistics regarding those injuries and illnesses.
2. Enhanced enforcement and outreach
Having access to establishment-specific, case-specific information empowers OSHA to work directly with organizations, address and control hazards and improve worker safety and health.
3. Give the public access to new data
Ready availability of this data benefits employers, workers, labor organizations, researchers and others, who will be able to use that information to identify problems and foster safer workplaces.
How can software help?
Many companies still use paperwork-based systems and spreadsheets to record, collate and analyze data. These tools can make managing data difficult, time-consuming and costly.
In contrast, software solutions are designed to make it easy for organizations to manage data, draw insights and submit comprehensive, accurate information to regulatory agencies.
With a software solution, companies won't have to transfer data from spreadsheets and paperwork to a digital submission – that submission can be drawn up at the click of a button.
The help of a software solution simplifies the whole process, so gathering your organization's submission data becomes faster, easier and more cost-effective. By embracing software solutions in this way, you can ensure that your organization remains compliant, optimize your safety management and focus on delivering proactive measures to enhance workplace safety.
To learn more about the importance of establishing effective methods to track incident data within your organization, check out our blog: The Ultimate Guide to the Importance of Incident Reporting
RELATED BLOGS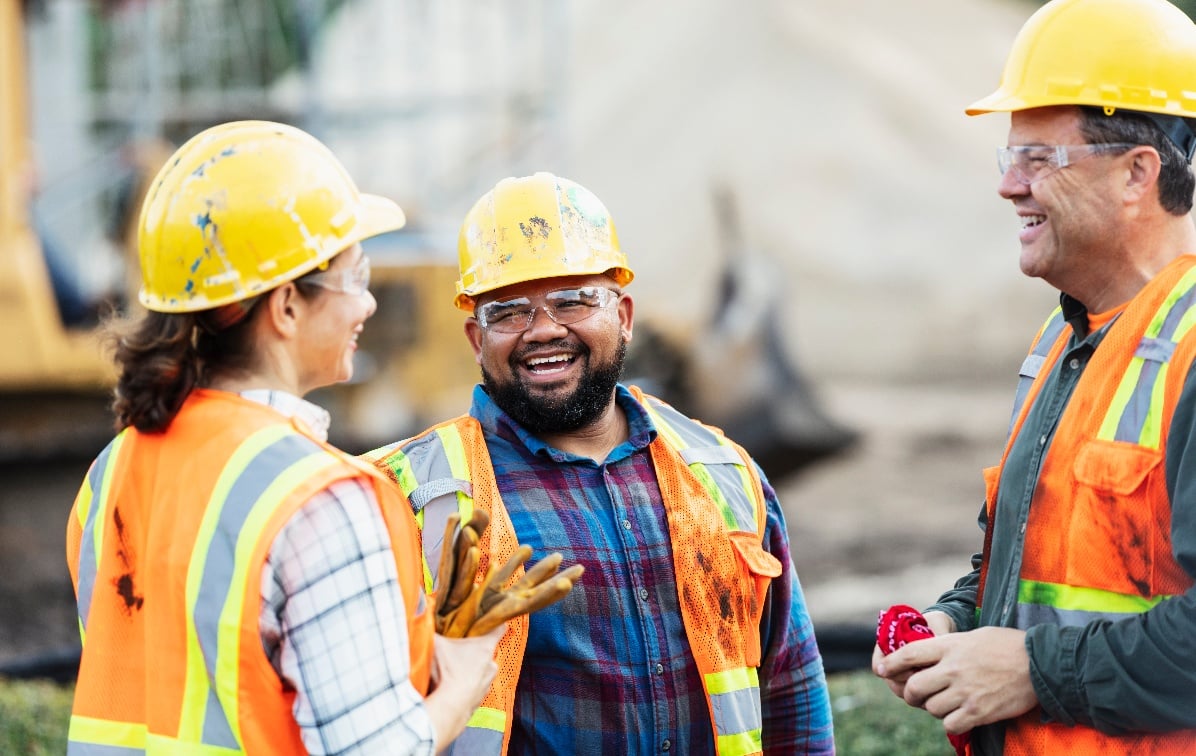 How Can Health And Safety Technology Be A Positive Influence On Your Business?
7 June 2022 - Evotix
For Health and Safety Managers, decreasing the number of safety incidents in the workplace while keeping employees healthy and safe is a constant concern. One major barrier to improving this often..
Morale and Engagement, Investment in Safety, Safety Culture, EHS Management Software, EHS, Safe Operations
Read Article