Building a Better Workplace To Recruit and Retain Top Talent
5 January 2023 - Evotix
As we head into the New Year, with new budget cycles, now is the time to think about recruiting and retaining top talent. Across North America and Europe there have been some major challenges in recent months for workplaces of all sizes. With business growth slowing and labor costs increasing, many companies have made the difficult decision to reduce headcount. Amazon laid off 10,000 workers across all divisions. They follow Salesforce, Meta, Coinbase, Twitter, Redfin and Peloton, to name a few, all of which have announced a large number of layoffs now and in the coming months.
While it's difficult for organizations to know how long this period may last, what a business can control is how they treat, manage and respect their employees. As our CEO, Matthew Elson says "Your people are your champions, take care of them." So what can organizations do to help build a great workplace? Let's take a look.
The building blocks for a great place to work
There are many differentiators which make a great workplace, including career opportunities, compensation, benefits, culture, diversity and work-life balance, to name a few. Glassdoor has compiled a list of the best companies to work for in 2022 using these attributes, making it clear who's doing it well and reaping the rewards.
But with so much to consider, where should organizations start? Can health and safety give companies a competitive advantage when creating a desirable workplace? We believe it can. We share our top five considerations:
1. A safe workplace is a desirable workplace
A report by Edelman found that 7 in 10 respondents prioritized safety (physical and emotional) when considering where they wanted to work. Safety can't be underestimated. As the younger generations flood the workforce, an active health and safety strategy is crucial to keep them engaged. It'll be a key focus and priority as they hunt for a new job and they won't be shy to leave if they don't think it's being lived everyday within the business. If your business doesn't have a health and safety strategy in place, now is the time to act.

2. Making hybrid working work, safely
COVID-19 has ensured that hybrid working is firmly here to stay, with more than half of workers saying it's their preference. But many organizations are struggling to find the balance between meeting this need versus their own desire for full-time, in-person work. It's essential that employers are able to find the right balance, and also evolve their EHS policies and processes to this new 'normal.' Making sure your workers' health, well-being and safety can be managed remotely, with things like remote ergonomic and musculoskeletal assessments, could mean the difference between people choosing to stay or go, join or not.
3. Work with, not against, the deskless economy
Deskless or 'gig' workers now make up 80% of the global workforce as people are prioritizing their health, well-being, flexibility and autonomy. While there are many benefits of tapping into a workforce than can be scaled up and down as required, the unique nature of the deskless 'employee' experience needs to be catered to. They need strong communication, a sense of community, some semblance of consistent hours and income. The right EHS training and tools can help build this by ensuring the right information gets into their hands at the right time and using a channel that best suits them.
4. Engage all of your employees
According to Gallup, companies with engaged employees produce better business outcomes and have lower turnover. Highly engaged employees are three times more likely to say they feel heard at their workplace (92%) than highly disengaged employees (30%). And so, a desirable workplace should make it easy for employees to share their views. It needs to be inclusive. The best EHS programs can help here. It will ask for employees input and make it easy to report an injury for example, or illness or concern about a co-worker. It can become a means for collaboration and help encourage a connected way of working. By seeking input from all employees, it can help contribute to a feeling of shared responsibility and purpose, while showing care for every employee. The ease of use comes with mobile engagement and ensuring all information can be shared right away.
5. Build psychological safety around safety
Safety is about more than just the physical. Building a place where people feel safe to share their opinions, flag issues or concerns is just as important; as people who feel psychologically safe at work are less likely to leave. If you want your people to flourish then it's vital to build a culture where they feel they can speak up, and then know it will be acted upon appropriately. People should feel empowered to make a difference and contribute.
In a world where it costs over $4,000 and takes 52 days on average to hire a new employee, the ability to attract and then keep the right people can mean the difference between business life or death. With safety more explicitly at the top of people's 'must-haves' for a new employer, there is no better time to ensure its front and center at your organization's strategy.
If you're interested in learning more about how to do so while ensuring all of your workers have the confidence and capability to get involved in shaping and delivering it, then check out our 'Putting safety in the hands of your employees' eBook.
RELATED BLOGS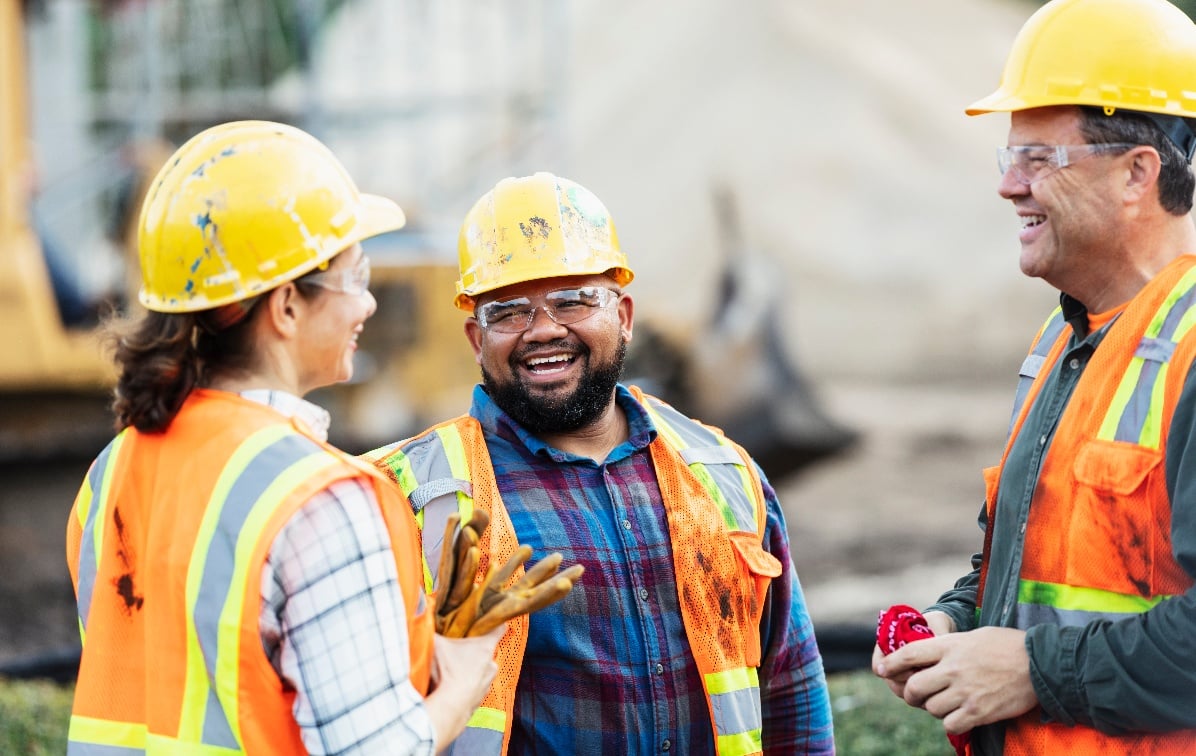 How Can Health And Safety Technology Be A Positive Influence On Your Business?
7 June 2022 - Evotix
For Health and Safety Managers, decreasing the number of safety incidents in the workplace while keeping employees healthy and safe is a constant concern. One major barrier to improving this often..
Morale and Engagement, Investment in Safety, Safety Culture, EHS Management Software, EHS, Safe Operations
Read Article