Why Action Item Tracking Is Essential for Workplace Safety
21 February 2023 - Joe Harmon
Actions speak louder than words; however, more organizations talk about improving workplace safety than those that actually do it. After a workplace accident, injury or near-miss, organizations with a strong safety program will conduct an incident investigation to identify the root cause and contributing factors.
These companies will then develop and assign action items to correct investigation findings and prevent their reoccurrence. Despite taking the step of investigation, this is often where the action item journey unfortunately ends. Simply identifying the problem isn't enough; companies need to act quickly to address the risk exposure, because the longer it takes, the higher the probability of occurrence.
The problem with corrective actions
Corrective and preventative actions help identify the path toward fixing hazards and risks to safety and compliance. They help companies reduce incidents by resolving issues before they turn into something bigger and can improve overall safety while providing insights into organizational risk.
Action items are a crucial but often mismanaged component of safety performance. Companies may develop action items from incident investigations and inspections, which is a great first step, but many are not following them from start to finish. Instead, they create them, assign them to an employee, set a due date and then send them off, never to be seen again.
Without consistent, systematic tracking and follow-up, action items will inevitably fall through the cracks. After all, people are busy and prone to forget. This speaks true of not only those employees assigned the action, but frontline managers who might be responsible for following up on that action. If no one is sharing in the reminder of responsibilities, those items may never get done, and the hazards they intended to fix are still waiting to hurt someone.
In addition, many companies may incorrectly assume that all action items are completed promptly and to specifications. However, because no one is following up, they don't know. Assumptions like these mean that management has an incomplete view of their organization's safety stance, compliance status and risk.
How software can help
Corrective action tracking is a potent tool for overall workplace safety. However, many organizations still manage the process with spreadsheets, calendars and paper documents. Tracking action items in this way can be complicated, inefficient and time-consuming and turn into a full-time job, depending on the size of your organization.
Manually tracking assigned action items is not for the faint of heart. It takes an exorbitant amount of time, making EHS software is an excellent option for companies that want to get all the benefits of action item tracking. That's because, besides the audits, inspections and compliance aspects provided by EHS software, the best options also come with action item tracking.
In addition, EHS software allows companies to centralize, digitize and automate time-consuming safety and administrative tasks. Now, with a few clicks, you can have that information in front of you, ready to share with key stakeholders. This insight allows companies to ensure responsible parties complete action items on time and that management knows who isn't fulfilling their responsibilities, so nothing falls through the cracks.
Action items can be anything from fixing a broken windshield to fulfilling regulatory requirements by a specific date. Big or small, EHS software helps keep your organization on track to continue providing a safe and compliant workplace. However, picking the right software to handle your company's action item tracking needs can be challenging.
The questions to ask when picking the right EHS software
The biggest question to ask yourself before picking EHS software is whether it will relieve your current pain points. EHS software has all types of features available, but if it doesn't solve the critical issue or provide an outcome to the challenge that got you looking for it in the first place, it isn't the right fit.
Is the software easy to use? Ask any person in tech, and I'm sure they can tell you war stories about trying to implement new software at a company. So make sure you proactively reduce some friction by picking user-friendly options, making the process less of an uphill battle.
Would it be helpful if your software had a mobile app that put safety into the hands of all necessary employees? If yes, make sure that the app is intuitive by nature to increase adoption and engagement. And lots of users can mean a lot of money. Make sure the mobile solution has a non-restrictive license policy so you can hit as many users as possible.
Finally, can the software accommodate your company as you open new locations or expand into new markets? Where your organization is today probably isn't where it will be tomorrow. Therefore, make sure whatever EHS software you choose is scalable and fulfills your needs today and in the future.
Learn more
Action items are a vital safety and compliance tool that can provide valuable insight into workplace hazards. However, they only work with consistent follow-through. Organizations that want to get the most out of their action item programs should reevaluate their current methods and take a serious look at software. Those that do will be well on their way to creating a safer, more compliant workplace. If you'd like to learn more about the importance of action items and how they can improve your organization, check out this ebook: Get Back What You Put In: The Value of Managing Actions.
RELATED BLOGS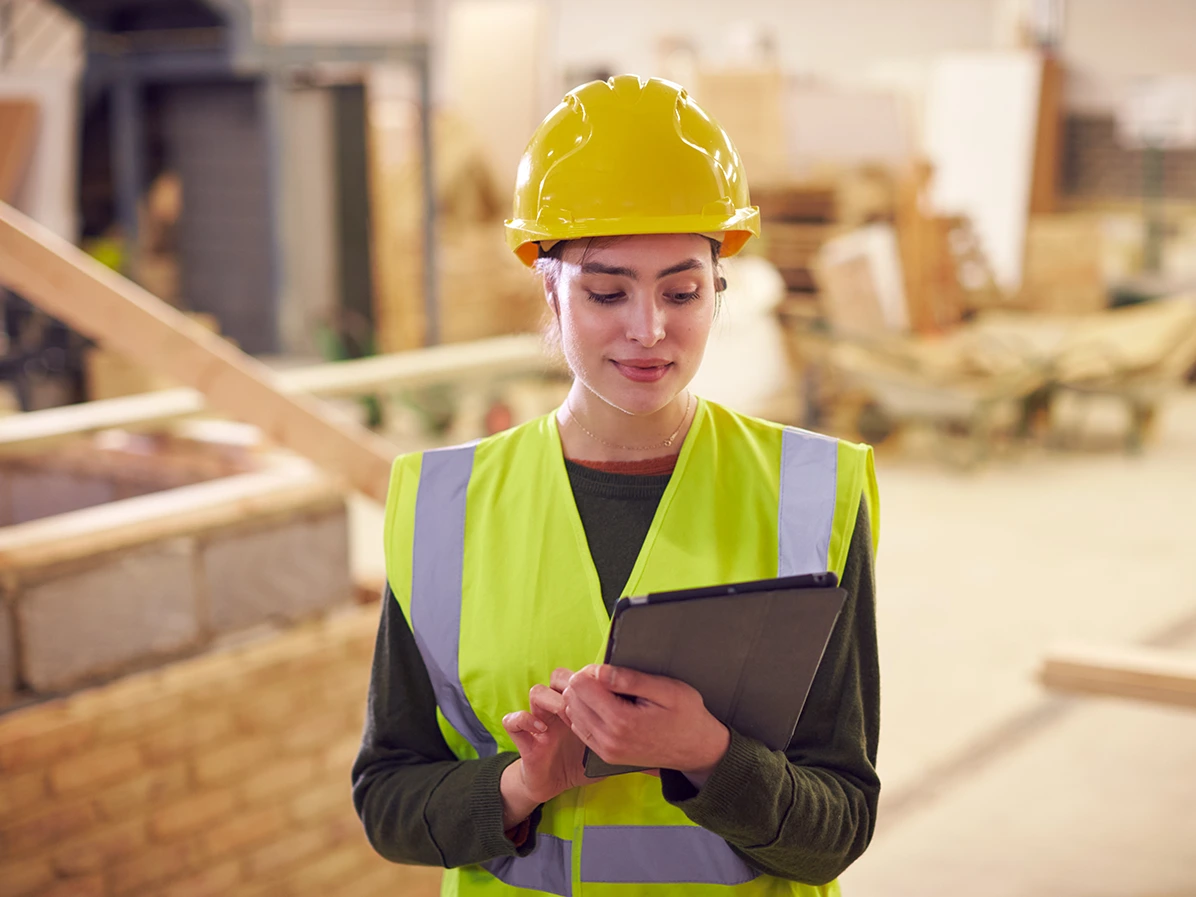 Health and Safety Audits: The Basics
28 February 2023 - Evotix
Audits are like anything else in health and safety: without a proper process in place, they'll feel pretty tedious. Far from being just a bureaucratic measure, audits help you identify areas within..
Safety Data and Analytics, Safety Priorities, Safety Audits, EHS Compliance
Read Article