5 Steps to Ensure Health & Safety in Your Supply Chain
18 October 2021 - Evotix
Although global supply chains have made progress since the initial pandemic shocks that led to material shortages and soaring shipping costs, they remain in a state of recovery. With a sluggish labor market and manufacturers grappling to meet consumer demands, we find ourselves far from a stable position. When uncontrollable risks arise from factors like people, trade and supply chain disruptions, what actions can health and safety professionals take? In this post, we'll delve into potential solutions.
Risk happens—"What are you going to do?"
As a health and safety professional, you might be feeling disconnected with the wider global trade world, especially if you're not in an epicenter of corporate business. However, you're actually a vital cog in the global business machine. Although very few health and safety professionals can control external risks, there is opportunity for you to make an impact on what can be controlled. Workplace safety is a tool you can use to help mitigate the risks to your people and supply chains that you can control.
Workplace safety—for your people
Workers who believe that their employer provides a safe and healthy workplace are more likely to report for work and engage with health and safety processes. Clear action and communication promotes confidence in your ability to protect workers and reduce absenteeism. If your company is hiring new people to address shortages, demonstrating that you are committed to a safe and healthy workplace goes a long way to landing top talent.
U.S. employers can consider following the CDC's Total Worker Health (TWH) program to address the ongoing challenges of worker safety, health, and well-being during this long-running pandemic. TWH enables you to measure and assess what a worker experiences. It collects data to help you understand what to change and provides approaches on how to modify an environment. Most importantly, it encourages collaboration across traditional organizational boundaries to ensure a safe workplace. It's both an acknowledgement of workers' existing health and initiatives to keep them healthy.
Contractor and third-party safety—for your workplace and your supply chain
It's likely your company has had to increase its use of contractors to address disruptions in your supply chain or business. Before you sign an agreement with a third-party or hire a single contractor, here are some steps you can take to ensure their safety and yours when they're on the job or at your site.
Step 1: Screen the contracting business and its contractors.
Set up pre-qualification questionnaires that ensure contractors comply with your organization's standards of safety, quality and overall corporate standards. For the contractors, use employee induction records. Capture their training certificates, check to see if they have the right personal protective equipment (PPE) with them, make sure they are fit and healthy and that they have tested negative for COVID-19. This testing should be regular, ongoing and easy to report results.
Step 2. Build safety requirements into contracts and accounts payable processes
Your contract should include language that requires contractor compliance with federal, state and local regulatory requirements, along with company-specific health and safety requirements. This could include participation in a company safety prequalification program administered through a third-party provider and maintenance of an acceptable safety score in their contractor management system. They should also sign a disclaimer agreeing to your health and safety regulations, with the understanding that non-compliance means being physically removed from your site.
Step 3: Establish and track contractor safety KPIs
Tracking KPIs such as lost time rates are a way to advance your contractor safety program. The visible analysis of KPIs can help decrease serious incident rates by holding specific people responsible for them. Clearly visible analysis of KPIs that represent safety adherence and progress can help decrease serious incident rates by holding specific people accountable for them. Consider holding meetings regularly to discuss performance metrics and review any incidents that have recently occurred, along with their root causes and corrective actions. These discussions can help teams and contractors alike strategize for continued improvement.
Step 4. Use technology to support your contractor safety program
The task of gathering, verifying, and auditing contractor participation in health and safety is not quick or easy. Technology like health and safety management software can help standardize the prequalification process across the organization and give you visibility into whether a contractor meets your safety expectations.
Contribute to a well-oiled economic machine with workplace safety
We all have a responsibility to keep things moving at a global scale, and health and safety is a key piece of this. If everyone does their part to contribute to safety and the protection of their people and supply chain, the wider economic machine will function better. Global standards will improve, and the current challenges of supply issues and falling economic output will be less disruptive.
To dive deeper into what makes an effective and efficient contractor safety program, check out our blog: What Is Contractor Safety Management?
RELATED BLOGS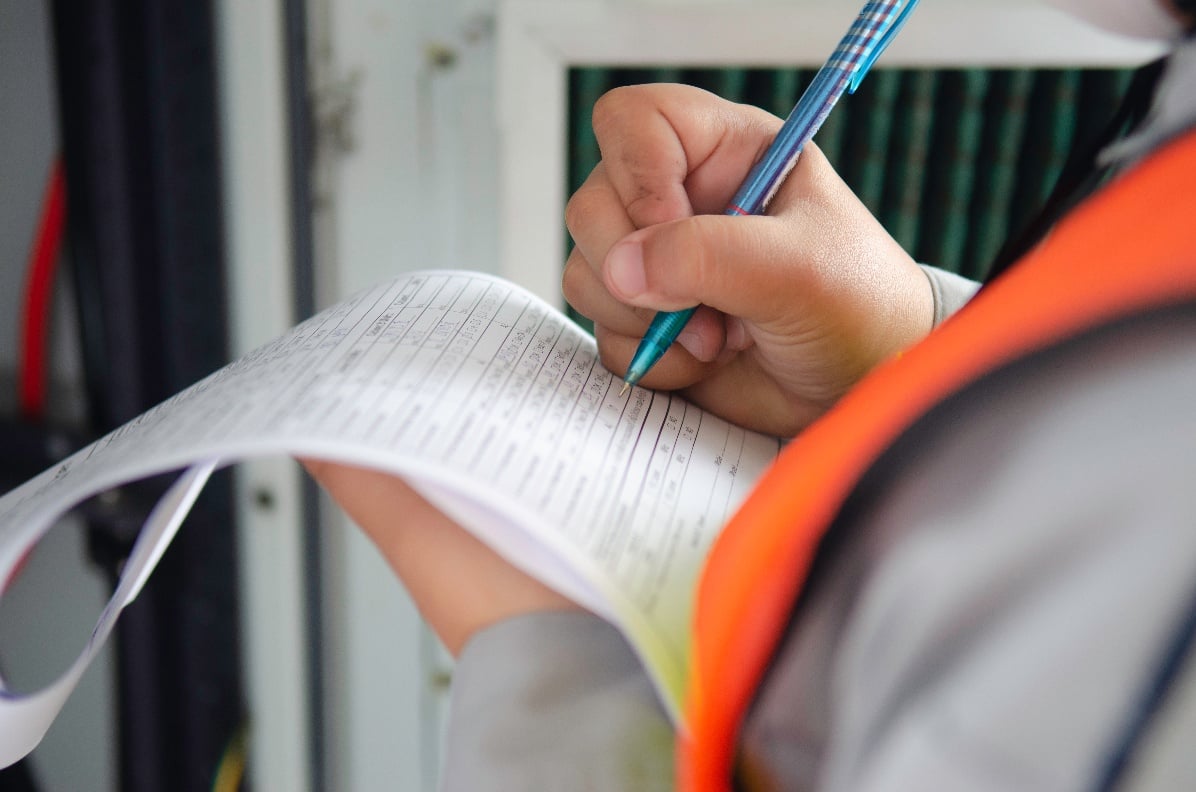 A Farewell to Manual Processes: Why You Should Ditch Them For Health and Safety
18 November 2021 - Evotix
One of the great classics in American literature is A Farewell to Arms by Ernest Hemingway. In the title, "arms" naturally means weapons, but it got us thinking about human arms—the ones attached to..
Safety Data and Analytics, Operational Efficiency, Safety Priorities, EHS Management Software, EHS, Workplace Safety Tips
Read Article