NSC Congress & Expo 2018...Go Big or Go Home in Texas
31 October 2018 - SHE Software Ltd
SHE Software made a splash at last week's National Safety Council Expo & Conference in Houston, Texas.
The expo brought together more than 14,000 safety professionals from across the globe for a week of professional development, and SHE Software was thrilled to be part of the exhibition as well as host an educational session.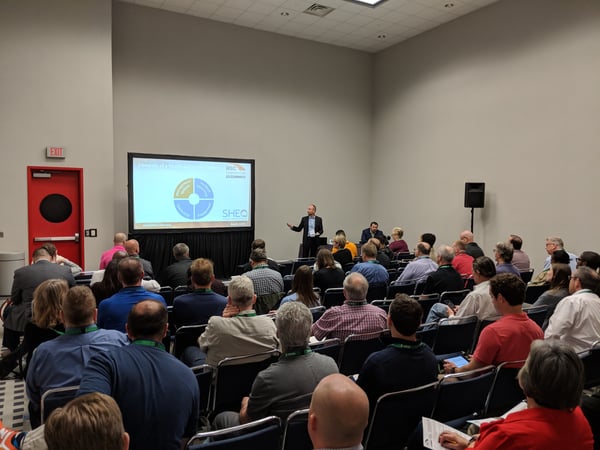 Our CEO, Matthew Elson, and Head of US Sales, Steffan Kilmer, presented to a full room of attendees on The Future is Now: Using Everyday Technology to Manage Your Health and Safety Program. During their session, Matthew and Steffan looked specifically at the role technology can play in an EHS program. An EHS management system can assist with:
Decreasing the administrative burden, freeing up time for EHS professionals to improve safety
Providing enhanced assurance and visibility
Increasing employee engagement
Changing perception and reputation of workplace safety – switching from reactive to proactive approaches to safety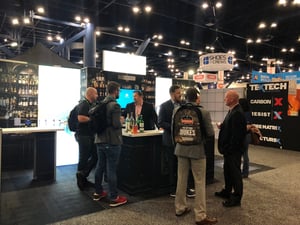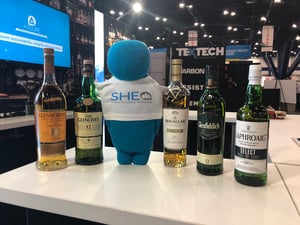 During the three-day safety exposition, we were privileged to talk with hundreds of EHS professionals who stopped by the booth to meet with our team and to discuss how technology can help solve their safety challenges.
As visitors enjoyed a wee dram of whisky and a slice of shortbread, they were given the opportunity to see first-hand why our configurable EHS management solution, Assure, is used by more than 850 organizations worldwide, and has a customer retention rate of 95%.
If you did not have a chance to discuss how software can help solve your EHS challenges on the stand, be sure to request a meeting with one of our technology experts today.
We look forward to seeing everyone again next year at NSC 2019 in sunny San Diego!
RELATED BLOGS
Registration is open for SHE Software's 2017 User Group Events
21 September 2017 - SHE Software Ltd
Designed specifically for our existing customers, these annual networking events provide a great opportunity to meet similar professionals to share experiences, discuss common challenges and hear..
Read Article