New Customer Announcement: Karro Food Group Ltd
17 August 2017 - SHE Software Ltd
Karro is a leading UK producer of bacon, gammon, fresh pork, frozen sausage, ham and cooked meats and process around 45,000 pigs each week for delivery to the UK's major supermarkets and wholesale food suppliers' markets. With headquarters in North Yorkshire and two abattoirs, the company employs 3,000 people across their national food production locations.
Karro Food Group Ltd has joined the SHE Software community.
Karro were keen to implement a configurable health and safety software solution to move away from a historic paper-based management system which was leaving them open to potential risk. Their main aims were to improve visibility across their operations and reduce the volume of claims through improved reporting and incident management.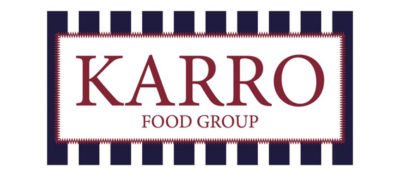 Building on their vast experience and knowledge of the food and drink sector, SHE Software will be working closely with Karro to implement their health and safety software solution, Assure, to improve the efficiency and effectiveness of risk and incident management across their slaughtering operations.
Utilising a simple, yet comprehensive, risk assessment framework, Assure helps employees identify, assess and manage risks relevant to their activities and provides a comprehensive set of accident and incident management tools for documenting, reporting and investigating safety related incidents.The software was part-funded by Karro's insurers who saw the value in better claims defensibility through software.
Mark Goddard, Group Health & Safety Manager, Karro Food Group Ltd said:
"Having used SHE Software with a previous employer, I knew it to be a trusted tool to help improve our accident/incident and claims management reporting."
"When I started in my new role with my current employer I had no hesitation in contacting SHE Software. We are now committed to rolling the software out across the group and look forward to a long and fruitful partnership."
Lewis Stokes, Business Development Manager, SHE Software said:
"It's fantastic to work with Karro and refreshing to see how they value the importance of the safety of their employees."
"Our health and safety software will help Karro embed a positive safety culture and behaviours amongst employees. The software will provide learning opportunities by increasing the quality of incident investigations as well as helping to reduce claims and improve claim defensibility."
RELATED BLOGS
The evolving health and safety landscape. Register for your webinar place
17 October 2017 - SHE Software Ltd
The health and safety landscape was shaken up last year with the revised Sentencing Guidelines leading to much higher fines and a lowering of the threshold for imprisonment.
Read Article