7 Benefits of Conducting a Risk Assessment
27 October 2022 - Evotix
Risk assessments aren't just about clipboards and checking boxes; they bring real, irreplaceable value to the workplace by helping identify current and potential hazards and risks in the workplace that could lead to incidents.
Not often discussed, there are differences between hazards and risks that organizations need to be familiar with. A hazard is defined as a potential source of harm, injury or adverse health effects on people. A risk, on the other hand, is the likelihood of harm or injury resulting from a hazard.
A strong risk assessment investigates all areas of the workplace and considers elements such as hazards, tasks and organizational strategies to curtail them. They look at the state of electrical and fire safety, hazardous substances, stress, violence, cleaning and working hours, to name just a few.
Risk assessments enable you to gather more knowledge on the risks present in your workplace that could cause falls, broken bones and fires. Additionally, risk assessments can help save money –- by helping reduce incidents and subsequent legal liability. In this case, a risk assessment can protect the organization.
With regulations and compliance existing around health and safety, risk assessments are no longer a choice for organizations. Employers are legally required to protect their employees' well-being in the workplace and risk assessments have the ability to aid in this reality.
Risk Assessments in the Workplace
To begin, let's understand what we mean when we talk about risk assessments. A risk assessment is an important part of your health and safety management plan. The stages of a risk assessment are threefold:
1. Identify hazards and risks in the workplace
2. Evaluate the risk level and likelihood of the risk or hazard
3. Create a plan for eliminating or controlling the risk or hazard

Benefits of Risk Assessments:
The benefits of a risk assessment are plenty. From protecting employees to helping maintain budget, a risk assessment can do it all!
1. Greater Awareness of Risks in the Workplace
First and foremost, risk assessments will provide clarity around how hazards and risks have been identified and minimized or eliminated. This helps your EHS team understand what hazards and risks they must be most aware of in their place of work.
2. Employee Education
Carrying out a risk assessment properly means ensuring all the relevant staff members are made aware of the required procedures and guidelines for tackling risk in the workplace. Many organizations benefit from the use of Staff Engagement software to provide dynamic training to help them immerse health and safety awareness within day to day activity.
3. Identification of Likeliness and Scale of Potential Risks
A successful risk assessment doesn't just list hazards and risks. By using a risk matrix, companies can identify the most urgent risks and outline the severity and likelihood of impact for each.
4. Determine What Actions Are Required
Carrying out a successful risk assessment often means you'll be left with new, very useful data. This data will help you identify the areas within your workplace that need the most attention and enable you to put effective control measures in place to reduce risk.
5. Proper Documentation
There is simply no way to get around the need for documents. A risk assessment will help create a repository of hazard findings. This is not only beneficial for transparency across the company but can help with carrying out audits and passing legal safety measures. Compliance software can help streamline the recordkeeping process for you so you can quickly and easily demonstrate your compliance with regulations when required.
6. Help With Budget Allocation
With a risk assessment carried out, your organization has a much clearer understanding of the required health and safety budget moving forward. Knowing the severity and likelihood of a hazard will allow your organization to budget accordingly to control or eliminate found hazards.
7. Reduced Incidents in the Workplace
But most importantly, the benefit of risk assessments is simple: the minimization and hopeful removal of risks. By carefully inspecting your workplace and taking proper next steps, you can substantially reduce the number of incidents at your place of work. A lower incident number displays an organization's integrity and dedication when it comes to caring for their employees, which is beneficial for customer support.
What are my next steps?
Embedding health and safety into the organization helps ensure colleagues have the knowledge needed to confidently handle hazards in the workplace. To help execute a risk assessment, consider a software solution designed specifically to ease the stress, admin and complexity of carrying out the task.
With the use of risk assessment software, your risk assessment journey can become efficient and consistent, providing the most possible benefit to your people and workplace.
A good risk assessment solution will also include a mobile app and risk matrixes to better understand high-risk activities and implement control measures so managing, compiling and communicating can be done anywhere, at any time, through easy accessibly dashboards.
Risk assessments bring with them all sorts of benefits, from helping avoid unpleasant incidents to saving your company thousands. While most people assume incidents are largely a result of employee actions, most incidents actually occur as a result of negligence on the part of health and safety processes. So don't let this be the case and let a software solution help you navigate your risk assessment journey!
To learn more about risk assessments, check out this recent blog "What is a Risk Assessment" eBook.
RELATED BLOGS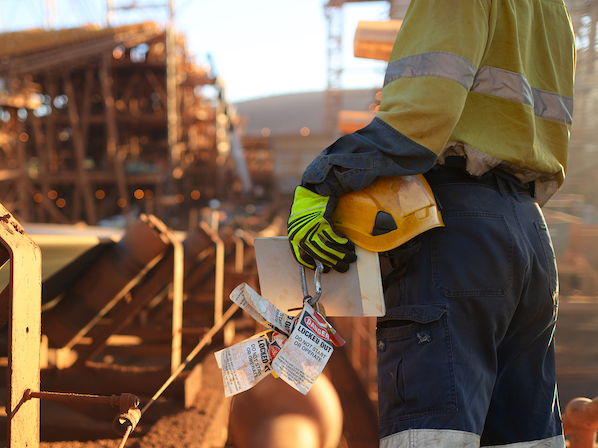 What is a Risk Assessment?
20 October 2022 - Evotix
So first things first, what exactly is a risk assessment?
Safety Priorities, EHS Management Software, Risk Prevention, EHS, Workplace Safety Tips
Read Article