Whistleblower employees spark health and safety crackdown
24 June 2014 - Evotix
Laura Cameron, a partner at law firm Pinsent Masons, believes that greater employee awareness and a stricter approach by watchdog the Health and Safety Executive (HSE) could lead to more firms being inspected, and potentially prosecuted, in future.
A crackdown on health and safety breaches could be a costly shock for businesses.
She warns that this could lead to expensive court cases for the companies and, in some cases, their directors, if regulations are found to have been breached.
Pinsent Masons recently claimed to have obtained figures showing an 18 per cent increase in the number of HSE inspections carried out because of tip-offs from employees, union representatives and members of the public, as well as other sources including insurance reports on workplace incidents, in a year.
According to the firm, HSE carried out 4,097 inspections following tip-offs in the year to March 31 2014, compared to 3,475 the year before and 2,429 in the 2011/2012 period.
Cameron says that much of this is coming from a greater sense of awareness around health and safety, rather than an army of "disgruntled employees", but that companies still need to be careful not to break the rules. "I think it's interesting, because I don't think it's about disgruntled employees," she says. "I think it's that people are a bit more savvy about health and safety in the workplace.
"People are more aware and conscious about health and safety. They are not prepared to put up with working in unsafe conditions. I think that's helped by the stories in the news. For example, you had the factory collapse in Bangladesh (last April, in which more than 1,000 employees lost their lives). These things are hitting the headlines and people are thinking, 'I'm not having this anymore'."
Any increase in tip-offs could mean an increased likelihood of surprise inspections, which Cameron warns could result in spiralling costs.
"There is a new regime called Fee For Intervention (FFI) that is hitting the pockets of organisations," she says. "It's fair for the HSE to say what's a breach, and how much they charge to recover the costs.
"If you object to the ruling, in your appeal process you could be charged time for that, too."
The HSE's own explanation of FFI reads: "These regulations put a duty on HSE to recover its costs for carrying out its regulatory functions from those found to be in material breach of health and safety law.
"Dutyholders who are compliant with the law, or where a breach is not material, will not be charged FFI for any work that HSE does with them."
Cameron warns that for companies this means one thing – they must be stricter when it comes to health and safety.
"There will be an increase in inspections," she says. "Companies have to be on the money, making sure they have their records in place and any relevant documents.
"These are the kind of things that could be targeted. I think some of the companies have been caught unaware in the past."
For company directors and those responsible for different facilities, health and safety can cover a range of different areas.
In a section of the ruling, entitled "The basic health and safety mistakes crippling British industry", the HSE website lists problems including poorly maintained or misused ladders, inadequate safety guards on machines, exposure to toxic paint vapours, badly organised workplace transport and unhygienic welfare facilities.
It adds: "Each year around 170 people are fatally injured at work, and more than 100,000 serious injuries are reported to HSE.
"These incidents devastate lives, causing untold suffering and grief – not to mention millions of working days being lost as result and a cost to society of billions of pounds every year.
"What makes matters worse is that many of these incidents are caused by the same basic health and safety mistakes that have been injuring and killing people for decades."
RELATED BLOGS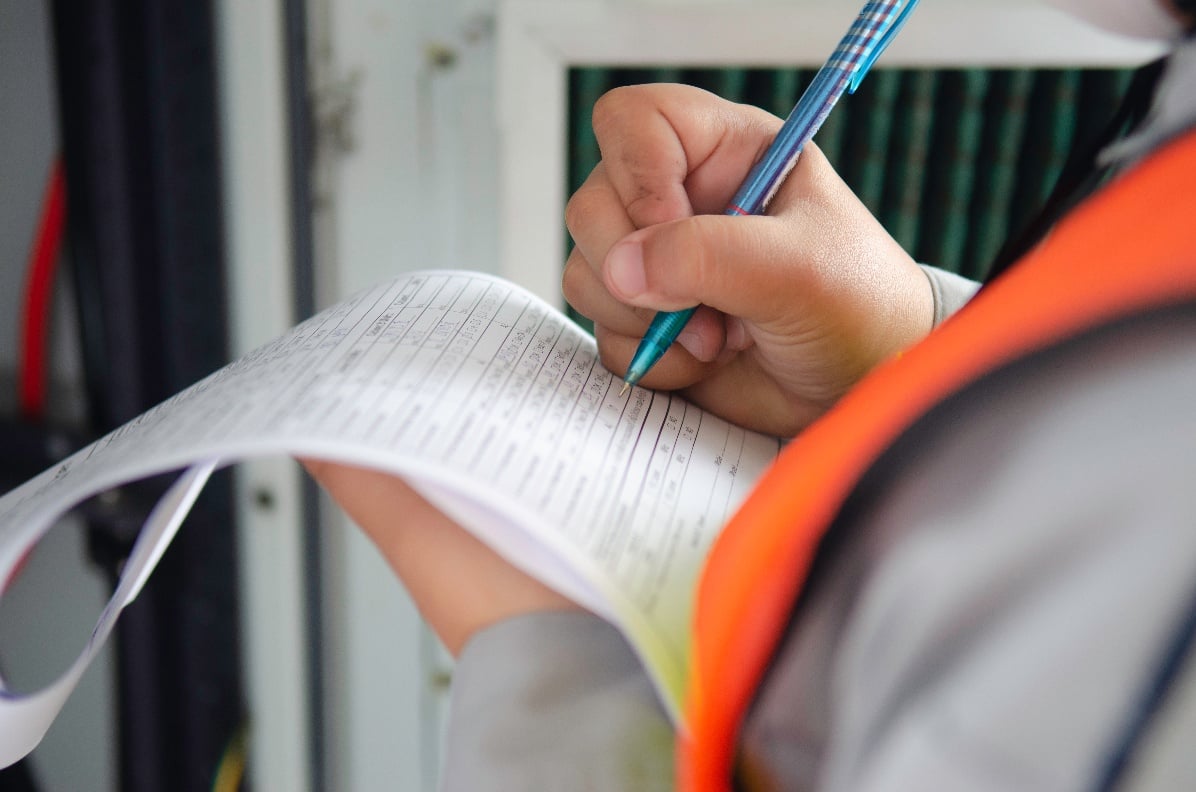 A Farewell to Manual Processes: Why You Should Ditch Them For Health and Safety
18 November 2021 - Evotix
One of the great classics in American literature is A Farewell to Arms by Ernest Hemingway. In the title, "arms" naturally means weapons, but it got us thinking about human arms—the ones attached to..
Safety Data and Analytics, Operational Efficiency, Safety Priorities, EHS Management Software, EHS, Workplace Safety Tips
Read Article