Our Top Safety Tips for 2023
10 January 2023 - Evotix
Our dynamic Evotix duo Langdon Dement, Global EHS Advisor, and Julian Taylor, Head of Enablement, offer their top tips on how to ensure a safer and healthier New Year.
"It often takes a health and safety incident to occur before businesses sit up and listen – that's the sad reality of EHS," highlights Langdon. "We frequently see so many businesses struggling to get EHS right and yet risks are inherent everywhere," adds Julian.
So, what should businesses be doing to get EHS right? Where should they focus?
Well, for starters - truly safe operations needs to be a top priority for 2023.
EHS cannot be a box ticking exercise that plods along until a major incident takes place. It needs to be ingrained in all elements of the workplace – a collaborative effort at every level so that your business becomes healthy by design.
In fact, prioritizing an inclusive and proactive approach to safety is the best way to avoid incidents. Here are their top tips for making this a reality:
Get ahead of the curve and focus on risk management
Risk management needs to be the number one focus. It must be the first thing businesses think about. Some people go straight to incidents, but risk management must come first. In 2023, there needs to be a transition to thinking more proactively about risk management. It needs to be built in from the outset – at the design stage. If a new process is being developed, for example, how can you ensure it is safe?
"I have a friend who works for a very large hospital and health care clinic in the US," explains Langdon. "Whenever they add new products and services, a member of the safety team is there to ensure health and safety is factored in from the get-go. This is good risk management. They will be onsite with the doctors and engineers to provide counsel - carrying out risk assessments to ensure workplace hazards are identified and actioned to avoid injury." When there is a stronger focus on risk prevention at the beginning, we will start to see positive change across businesses.
Make safety a mantra in your organization
Don't be complacent and don't view safety as a separate subject when it comes to your business. You must treat it as an integrated part of business operations or suffer the consequences. Creating a safety culture and mantra that everyone is behind often starts at the top. Safety performance is typically driven from the top-down at an organisation. Leaders establish the culture, develop processes and help ensure accountability of health and safety. Leaders set the standard, but health and safety leadership cannot come solely from the top levels of an organisation. 
A workplace safety culture requires buy-in from everyone; from the newest hire up to the founders or CEO. When safety is ingrained in company culture, all employees are going to see it as a standard and the norm. Not a formality or check box exercise. To read more about this tip, click HERE.
Champion Ownership. Become influencers
Being engaged is different from ownership. EHS professionals and business leaders are usually responsible for creating safe, fulfilling work environments. But the whole organization needs to look at safe operating procedures and include more people in gathering feedback. This then needs to be effectively communicated to the wider organization so everyone has that awareness of what's going on around them.
As Julian says, "health and safety people need to become influencers" and help draw in other departments and teams.
Every single manager and supervisor need to be involved in making safety a priority to give every employee a safety voice, ensuring engagement and an alignment of values and communication. In addition to having managers and supervisors, organisations can encourage everyone to become a safety leader. We often see small, dedicated health and safety teams trying to do it all themselves. In 2023, there needs to be a shift from dedicated teams to the wider workforce. Strive to engage everyone in health and safety.
Drive safety success by making it a regular talking point. This could mean holding daily or weekly safety meetings. There needs to be integration and emphasis on safety for the direct work they are executing. By doing this, employees across the business feel ownership, are more engaged and empowered.
Invest in technology and innovation
There is no doubt that tech has played an increasingly important role in workplace health and safety. In 2023, we can expect to see this trend continue as companies implement technology solutions to help improve safety and health in the workplace.
Platforms and apps help businesses manage all their health and safety activities in one place for an objective view of what needs to happen. Risk management, incident management, audits, training and more are now at everyone's fingertips, and colleagues can report and capture data with ease on any device, at anytime, anywhere. Using specialist technology also enables businesses to draw deeper insight and make more informed conclusions from quality data.
We talk about this subject a little more, while also referencing the great chocolate teapot, in an episode HERE.
So, there we have it, those are our top safety tips for 2023. We hope you find them valuable and feel empowered to make change within your organization. For more insights and advice to help create a safer, smarter environment, check out the full podcast episode – Top Safety Tips to Actually Make a Difference in 2023.
RELATED BLOGS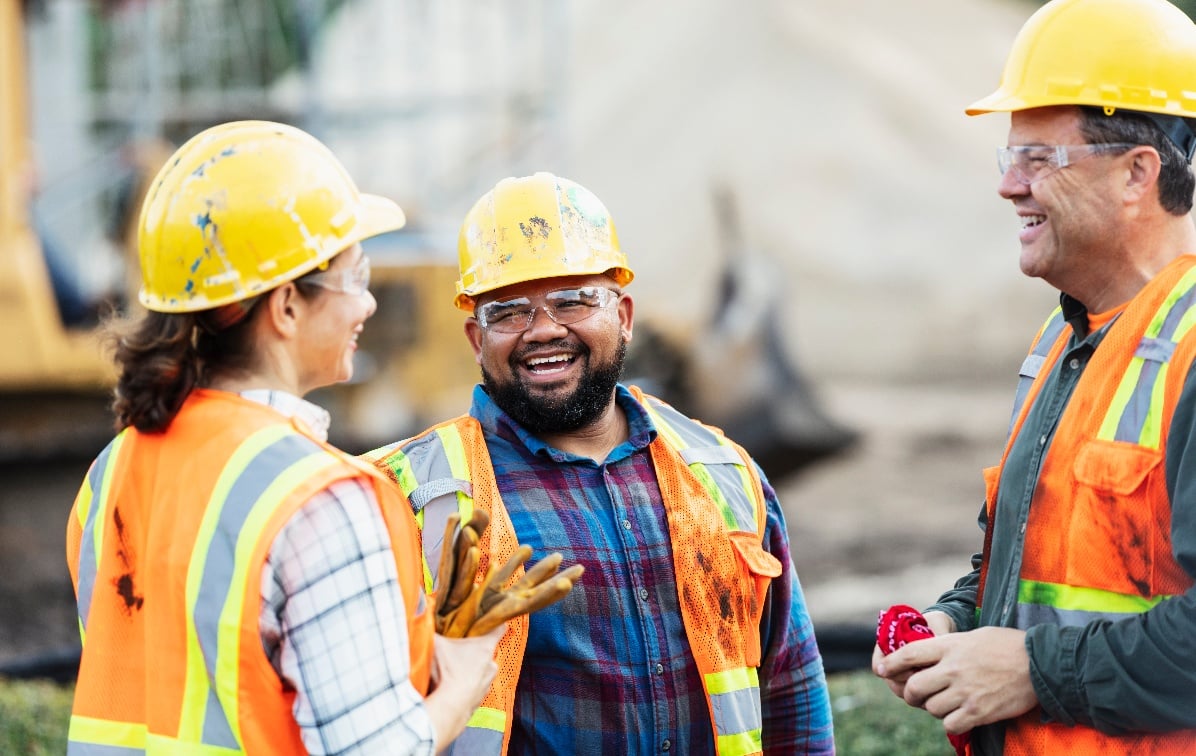 How Can Health And Safety Technology Be A Positive Influence On Your Business?
7 June 2022 - Evotix
For Health and Safety Managers, decreasing the number of safety incidents in the workplace while keeping employees healthy and safe is a constant concern. One major barrier to improving this often..
Morale and Engagement, Investment in Safety, Safety Culture, EHS Management Software, EHS, Safe Operations
Read Article