Make Well-Being A Priority Every Day, Not Just For World Mental Health Day
10 October 2022 - Evotix
Monday, October 10 marks 2022's World Mental Health Day, an extremely important day in the calendar to remind us about the importance of mental well-being. It falls at the same point every year, marking a dramatic shift for everyone in the Northern Hemisphere; as Fall begins, temperatures cool, daylight hours shorten and any sunshine that does appear is weaker.
If you feel a little down at the thought of these changes, you're not alone. About 10-20% of the population experience "the winter blues," with another 5% of American adults experiencing serious Seasonal Affective Disorder – proof that the environment can compound the effects on our well-being and mental health.
As health and safety professionals, it's our role to take these insights and support workers through this particularly challenging period of the year and beyond.
Make mental health and well-being a global priority for all
First observed on October 10, 1992, World Mental Health Day was created by the World Federation for Mental Health to bring attention to mental illness and its major effects on people's lives around the world and how to take positive action.
Each year has a specific theme, and 2022 is no different: "Make Mental Health & Well-Being for All a Global Priority." The goal is to recognize the progress that has been made, while being vocal about what is needed to ensure mental health and well-being becomes a priority for all; from employer to employee, friend to family, it's about everyone.
According to research from the World Health Organization, before the pandemic in 2019 an estimated one in eight people globally were living with a mental disorder. At the same time, the services, skills and funding available for mental health were in short supply, and fell far below what was needed, especially in low- and middle-income countries. The gap has only increased due to COVID-19, growing social and economic inequalities, protracted conflicts, violence and other public health emergencies affecting whole populations.
Mental health is more of a priority than ever
There continues to be a stigma around mental health and well-being, both at work and at home. It can be hard to see, as highlighted by a very moving campaign – The Last Photo. It's often ignored and assumptions are made that everyone is fine, when under the surface that isn't the case. In a recent survey for YouGov in the UK, nearly one quarter (23%) of employees said their mental health and well-being had declined in the last 12 months, which could lead to burnout.
This is why World Mental Health Day is all about making mental health and well-being a global priority. We stand firmly by this statement as a global health and safety business.
Our mission at Evotix is clear. We want workers to go home from work energized, rather than drained. We want the workplace situations and relationships that people talk about to their families and friends over dinner to be positive. When they come to work, we want to make sure they are safe – for themselves and their colleagues – and not inattentive as a result of poor mental health.
With an estimated 12 billion workdays lost annually due to depression and anxiety, costing the global economy nearly $1 trillion, our mission feels more relevant than ever. And we're not alone. The World Health Organization and International Labour Organization have launched two new publications which aim to prevent negative work situations and cultures while also offering mental health protection and support for employees.
Playing our part
It's vital that employers play their part to reduce these depressing figures and raise mental health and well-being standards around the world.
At Evotix, we've long been identifying and investing in solutions to support the workforces' mental health as part of an organization's well-rounded health and safety strategy. Most recently, we've partnered with well-being and mental health experts to create a well-being toolkit to help your workers find their glow.
This toolkit takes a three-pronged approach. The first to help build understanding and awareness of mental health within your workforce. The second to equip them with the tools to assist others around them and create an environment that is fit for work. Last but not least, to make this accessible for all, at any time, so you can bring everyone along on the journey.
While World Mental Health Day might vary from employer to employer and person to person. Now is the time to commit to helping everyone come home from work in a better state than when they went in; and to make good mental health every day, not just for World Mental Health Day.
RELATED BLOGS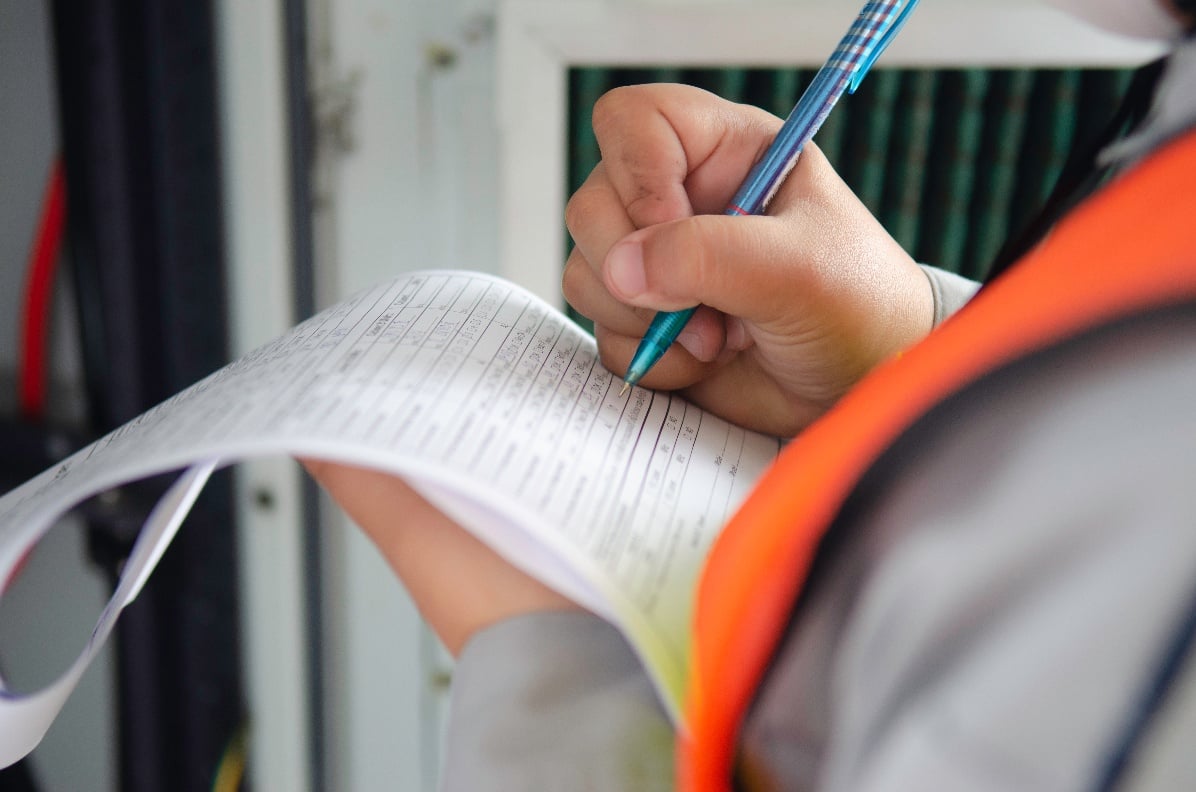 A Farewell to Manual Processes: Why You Should Ditch Them For Health and Safety
18 November 2021 - Evotix
One of the great classics in American literature is A Farewell to Arms by Ernest Hemingway. In the title, "arms" naturally means weapons, but it got us thinking about human arms—the ones attached to..
Safety Data and Analytics, Operational Efficiency, Safety Priorities, EHS Management Software, EHS, Workplace Safety Tips
Read Article