SHE Software set for Australian debut of health & safety management software
25 August 2015 - SHE Software Ltd
SHE Software is set to make it's Australian debut at the Safety in Action Conference in Melbourne on 15-17th September 2015.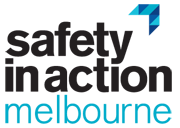 SHE Software is being driven globally by it's client base and we are excited to announce our expansion into the Asia Pacific market with the opening of offices in Sydney and Perth with both offering sales and support services. We are excited to be formally launching at the Safety in Action Conference with representatives from our Australian and UK businesses being in attendance at the event to showcase our unrivalled health & safety management solution, Assure.
In recent years, changes to Workplace Health & Safety (WHS) legislation has seen increased financial and reputational penalties for non-compliance effecting both companies and individuals. The maximum penalty for the most serious of breaches is a $3 million fine for a corporation and $600,000 and/or five years imprisonment for individuals.
With such penalties, organisations are beginning to understand the benefits that implementing health and safety management software can bring, most prominently reducing risk, ensuring compliance and improving workplace safety. Further benefits that can be realised include reduced double entry of data (reducing human error and resource required) and reduced direct and indirect costs including insurance premiums.
Matthew Elson, CEO, SHE Software said: "Poor or inefficient safety management demoralises the workforce and leaves an organisation exposed should the worst happen. On the other hand, it is the positive cultural and operational benefits of well-managed safety policies that motivate SHE Software to develop solutions for safety professionals that enhance their impact on their respective organisations. Assure represents a significant step forward for the Asia Pacific market, offering previously unthinkable action tracking and visibility across multiple sites and thousands of users for the very biggest organisations, and simplicity and peace of mind for smaller companies. The Safety in Action Conference is the Australian market's first chance to take a look at Assure and we're excited at its potential."
SHE Software provides it's clients with insight to implement and sustain an effective health & safety management software solution that reduces risk in the workplace. We form long-term international partnerships with our clients that build on intuitive software configured to do what they need.
Our clients are people with legal or functional responsibility for complex or dispersed operations where traditional approaches to managing health & safety are no longer adequate. Typically, the solutions we are delivering across the globe are cost neutral within 12 months. Here at SHE Software we engage with many customer organisations just like yours. What this means is that we understand and empathise with the challenges you face - we have solved them many times before.
Click here to learn more about the Safety in Action show and to register for free entry

RELATED BLOGS
Registration is open for SHE Software's 2017 User Group Events
21 September 2017 - SHE Software Ltd
Designed specifically for our existing customers, these annual networking events provide a great opportunity to meet similar professionals to share experiences, discuss common challenges and hear..
Read Article