Top tips to keep your organization 'Safe + Sound' - part I
14 August 2018 - Evotix
This week sees OSHA's 'Safe + Sound' campaign roll out across the US, raising awareness and understanding of the value of safety and health programs that include management leadership, worker participation, and a systematic approach to finding and fixing hazards in workplaces.

A well-thought-out safety program, supported by successful systems and tools, can proactively identify and manage workplace hazards before they turn into accidents, protecting employees and an organization's bottom line.
We've compiled the essential components for success when developing a safety program – crucial reading whether you're getting your program started, or energizing an existing one:
Every worker has the right to go home safely. Safety needs to be a core value – make sure your employees value not only their own safety, but also that of their colleagues.
A commitment to safety needs to come from the top down – leadership teams and management should demonstrate safe behaviors at all times and participate in actively talking safety with workers.
Make sure workers are trained in how to recognize workplace hazards and how to report them to prevent incidents happening.
Put a simple, straightforward reporting system in place that allows all employees to note any issues, whether they're hazards, near-misses, or simply causing concern.
Engage employees by involving them in inspections and asking for 'real life' opinions or concerns on activities, materials or equipment – this encourages workers to own safety and view it as part of their everyday role.
Our health and safety management software solution, Assure, can help organizations build successful, sustainable safety programs by engaging employees and giving them a simple, straightforward way to make their 'safety voice' heard.
Easily accessible by computer, tablet or smartphone, Assure is cleverly designed to keep the user experience simple. Its modular design, combined with high levels of functionality and configurability, adapts to your business needs as they evolve. As an integrated solution, each Assure module works alone, but also combines with other modules for a complete view of your safety landscape.
We know that safety doesn't happen behind a desk, so implementing intuitive, user-friendly software that allows employees to manage safety in real time means that a successful, sustainable safety program becomes a reality.
Download our free guide to safety management software and see how our solution can help you develop your safety program.
Feeling inspired? Look out for the second part of this blog later this week, when we'll be looking at how you can take your safety program to the next level.
RELATED BLOGS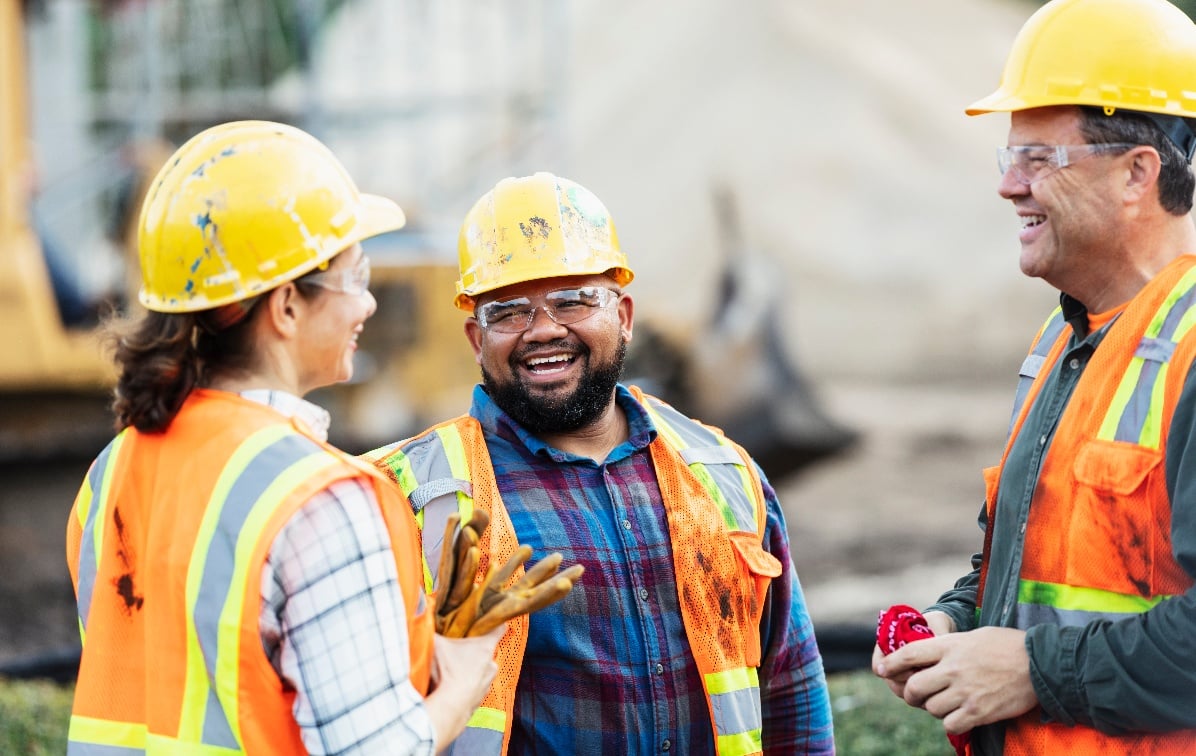 How Can Health And Safety Technology Be A Positive Influence On Your Business?
7 June 2022 - Evotix
For Health and Safety Managers, decreasing the number of safety incidents in the workplace while keeping employees healthy and safe is a constant concern. One major barrier to improving this often..
Morale and Engagement, Investment in Safety, Safety Culture, EHS Management Software, EHS, Safe Operations
Read Article