SHE Software expand into new office as headcount increases
19 September 2018 - SHE Software Ltd
Scottish technology company SHE Software continues its ongoing expansion, doubling the size of its international team and moving into new custom-designed premises.
The company has seen its headcount across its UK, US and New Zealand offices increase significantly over the past 12 months: recent hires have expanded its global team from 42 to 87, with 31 jobs based at SHE Software's Scottish headquarters, located within the Scottish Technology Park in East Kilbride.

Recruitment drives have secured new talent in positions across Software Development, Business Development, Marketing and Project Management, and several new teams and departments have also been introduced. The firm has also seen significant success in growing its customer base, securing several new contracts.
Matthew Elson, CEO of SHE Software, said: "We are really excited about our new space, which is designed to reflect our open, collaborative culture.
"Our expanded global team reinforces our commitment to our customer base, while meeting the growing market demand for our services.
"The new space will also provide us with the room we need to increase our staff headcount to 200 over the next 24 months and maintain the 60 per cent annual compound growth we have seen over the past three years."
Following a £3 million funding boost from NVM Private Equity in May 2018, SHE Software launched a new centre of operations in Chicago, adding US interests to its well-established EMEA customer base.
The last few months have seen the US team make several high-profile hires, most recently bringing Joe Harman on board as VP of Product. Joe brings more than 20 years of experience to the role, having previously served with world-renowned organisations such as NASA.
RELATED BLOGS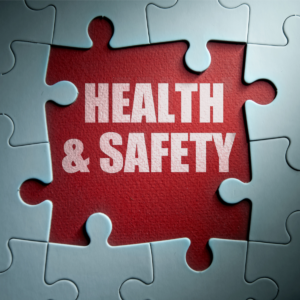 Show some respect: successful safety implementation
29 January 2014 - SHE Software Ltd
Health and safety management and compliance in the workplace can mean one of two things: box-ticking and lip service (i.e. the bare minimum), or a conscious effort to implement a genuine improvement...
Read Article