Operating in the "new normal": Make UK sheds light on the next steps for manufacturing health and safety
16 July 2020 - Evotix
Make UK champions and celebrates British manufacturing and manufacturers, with Make Business providing essential knowledge, industry insight and practical support in the areas of Health & Safety and HR. A little over a year ago, Make UK partnered with SHE Software to provide a unique and comprehensive solution to its members that combines Make UK's expert health and safety support with our market-leading health and safety software. Since that announcement, a great deal has happened - including the COVID-19 pandemic.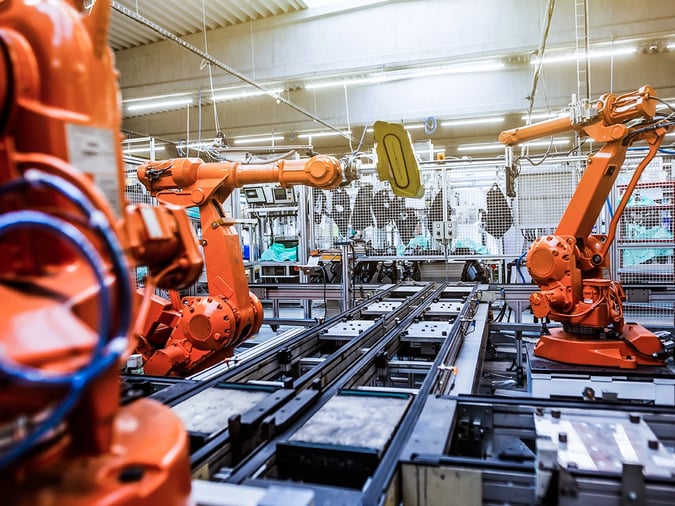 Recently, Simon Cooke, SHE Software's Head of Global Alliances and Julian Taylor, Head of Sales Enablement, sat down (virtually) with Chris Newson, Make UK's Head of Learning in Health, Safety and Sustainability to hear his point of view on the state of health and safety in manufacturing. He then shared his thoughts on what's next as manufacturing employees return to work and how technology can help.
What is the current state of the industry?

Here's a surprising statistic: 87% of Make UK's members who attended a recent webinar said they didn't actually close during the initial phase of the crisis. However, those that remained open did so with minimal staff at decreased efficiency. As the lockdown eases, companies are starting to reduce restrictions in line with Department for Business, Energy & Industrial Strategy (BEIS) guidance and bring employees back. However, the decision to return is with the employee. The employer must be able to make them feel safe in the workplace.

What are the challenges faced by the industry as employees return to work?

Uncertainty about almost everything—for employees and management alike. We get asked about PPE, face masks, face coverings, social distancing and how to adhere to guidelines and rules all the time. Employees who have been furloughed or have been working at home may be apprehensive of the implications of returning to the office or plant. Will they be safe? What should they wear? Is there a distancing rule and how can they keep to it?

Management can be unsure about how to address requirements for revised health and safety risk assessments and how to provide for employee health and safety. Specifically, they are concerned about being asked to publish the results of their risk assessments on their websites. Also, the health and safety challenges that existed in their organisations pre-COVID must still be addressed but the urgency to do so has increased significantly.

What should EHS professionals be looking to put in place to keep their employees safe in manufacturing?

We've been telling the audiences in our webinars that manufacturers need to put a culture of confidence in place. This culture of confidence has four pillars—competence and compliance, awareness, enforcement, and regular communication.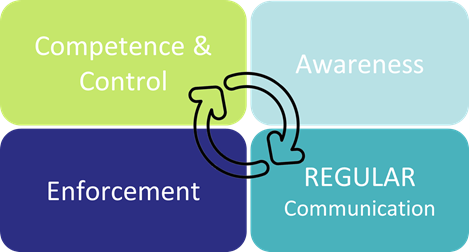 They start by implementing programmes of competence and compliance such as new risk assessments and procedures adapted to the pandemic. These risk assessments are critical, as are the controls they require. After that, they put together plans and programmes to create awareness, where they make sure that employees know the controls, such as ensuring no one in a high-risk group or who has the virus is at work and physical separation. We find that upskilling employees in these areas can help. If they understand why the controls are there, they are much more likely to follow them.
After employees are made aware of the controls and anything else related to competence and compliance, enforcement begins. Managers and supervisors must audit to ensure employees are adhering to the rules…but that's just the start. Employees are encouraged to play a role by collaborating with managers, supervisors, and health and safety teams to design methods and procedures for following the rules. Regular communication throughout all of this is key.

How can the SHE Software/Make UK partnership help professionals as they return to work?

The combination of 'Software as Service with a Service' can help professionals improve visibility of health and safety activities—particularly risk assessments—as they return to work. It makes it easier for them to engage their workforce to improve health and safety management and establish that culture of confidence across their organisation.

Make UK have a resources pack that includes checklists to help manufacturers with recovery and the effective management of operations alongside COVID-19. Another checklist can assist them with internal policy decision-making when managing staff who are required to self-isolate following overseas travel. Also, part of the pack includes checklists & templates & an eLearning module to help both managers & workers understand the risks & controls associated with COVID-19
Make UK can now also offer their range of engaging EHS training via the Virtual Classroom.

Can you see any opportunity for the industry that may have arisen from the crisis?
The crisis has opened eyes in the industry about the importance of a company-wide health and safety culture. Those who have put off digitally transforming health and safety are going to be willing to put more effort and resources into it. That will reduce risks and incidents and make manufacturing a safer place to work.

Also, because so many employees were able to work from home or remotely, manufacturers are looking at a "new normal" where many of them will not come back to the office. This has introduced more flexibility into the manufacturing workplace and how health and safety is handled. I think we'll see a lot less paper—especially since there is still the question about how safe handling it is—and a lot more technology and software. Using software on a mobile device or computer is faster and easier than scanning and emailing paper, for example.
What are your thoughts on the use of technology? Is it now more important than ever?

The transmission of the virus and the sizeable increase in people working at home have indeed increased the importance of health and safety technology and software. It should play crucial role in the culture of confidence by making it easy to implement competency and compliance and awareness programmes. It can transform enforcement from a supervisor looking for rule-breakers to a culture of mobile self-reporting and online checklists. And it is invaluable in the process of regular communications, especially about employee health and wellbeing, with trackers and apps for informing management and others of anything that might be wrong.

I think the "new normal" for manufacturing will include a significant increase in the use of health and safety technology and software to address a more connected manufacturing workplace. I think that will eliminate much of the uncertainty that we've seen in the last few months.

Give your employees confidence to be in the workplace

SHE Software are offering free access to a pre-configured version of their Assure software designed to help you make your staff feel confident and safe during this period of recovery.
RELATED BLOGS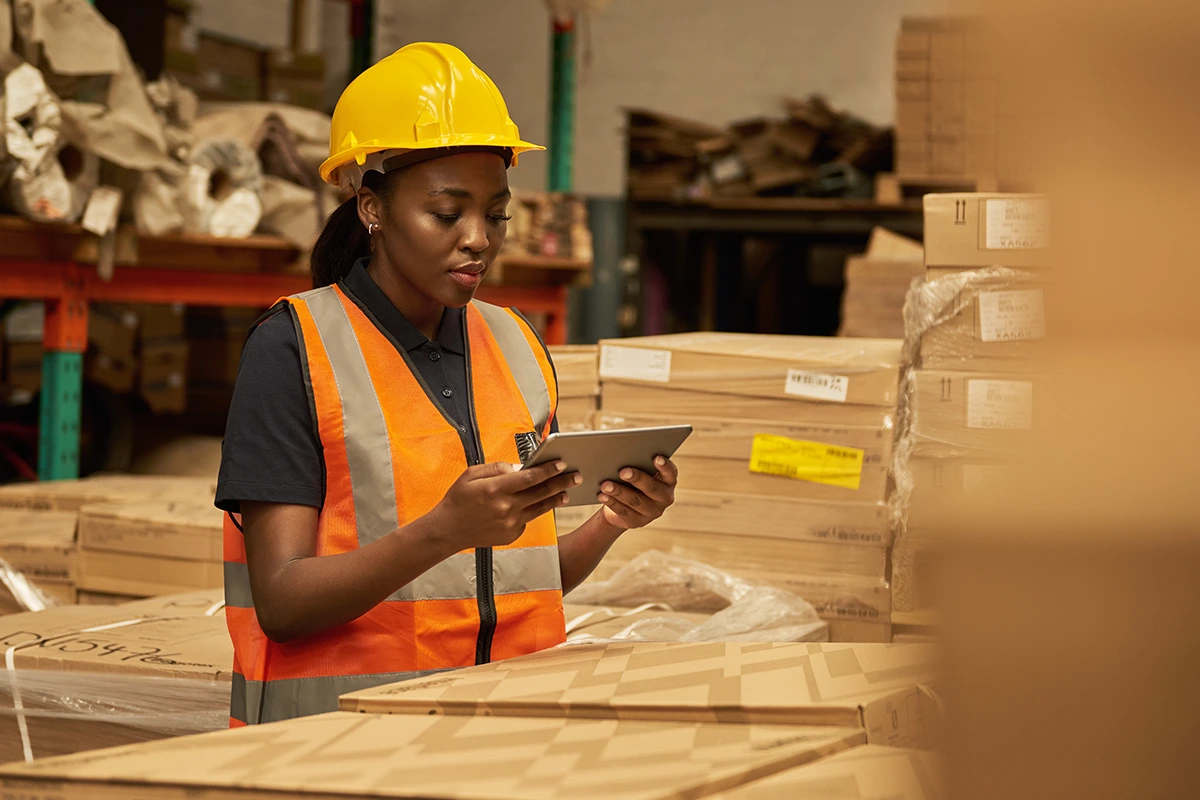 How EHS Software Can Make Your Safety Strategy Smarter
11 October 2022 - Evotix
In the age of abundant data, we track everything. Calories, steps and hours of screen time are all meticulously charted, because we know that understanding how we behave today can help us become..
Investment in Safety, Safety Priorities, EHS Management Software, Safe Operations
Read Article