How To Conduct a Job Hazard Analysis
17 January 2023 - Evotix
To succeed in conducting your JHA, you need to include your employees from the beginning. They know their jobs better than anyone else, and they'll be able to identify hazards more accurately than someone on the outside. Plus, by involving employees in your JHA, you ensure that your entire team feels a sense of ownership over the process, boosting staff engagement and encouraging them to adopt the risk-minimizing solutions that result from the outcome of the analysis. 
Here's a list of tips that will help you develop your JHA: 
1. When choosing jobs to analyze, keep the scope manageable. "Build an engine," for example, might include several hundred smaller tasks performed over the course of days or weeks, whereas "top off fluids" is one task with 6 or 7 smaller components.  

2. Ensure the number of components in a task stays under 10. If the task can't be broken down into 10 steps, it may mean that your company should reassess the process. Another possibility is that your list is too granular. 
3. Make sure your documentation is engaging and readable. Be specific. Avoid technical jargon and acronyms your audience might not recognize. If you're not sure, ask the audience to review it and let you know if they can understand it.  
4. Don't just list your hazards. Instead, make sure to include the potential consequences associated with each. Your audience may not be able to guess the possible consequences and describing them will support the risk ratings that result from the analysis. For example, instead of "cluttered areas," write "cluttered areas may result in a trip or fall."  
5. Make sure your controls specify how and when to perform actions. For example, write "allow engine to cool before cleaning" rather than "be careful when cleaning engine." 
Steps for conducting a Job Hazard Analysis:
1. Involve your employees. When you involve your employees in the hazard identification process, you ensure that they feel ownership over the process. They're experts and know the hazards of their jobs better than anyone else. Their input will help you minimize gaps and empower them to engage in tasks safely.  
2. Conduct a preliminary job review. Discuss the known hazards in the work environment and surroundings with employees. If any of the hazards discussed pose an immediate danger, don't hesitate to act. You can conduct a JHA on the task in question later. If you can brainstorm with your employees about how to control hazards before the JHA and implement a solution, they'll see that you're committed to their health and safety. This will have the added benefit of helping you focus your JHA on hazards that are not as easy to identify.  
3. Review your incident history. If you're struggling to determine which risks to analyze, reviewing your company's documented incidents – i.e., near-misses, accidents and accidents with loss – may help you identify jobs that require analysis.  
4. Determine which jobs require a JHA first. Rank jobs from highest to lowest risk. If you're finding it difficult to rank jobs, check the list under the section labelled "When should you conduct a JHA?" 
5. Break down your job into component steps or tasks. Observe an employee as they perform the job and record each step—on video if possible. Aim to gather enough information to describe each job in detail. Review the job steps with other employees to make sure you've included each significant component. 
6. Review your process. Review the steps you've listed.
7. Document findings. Consistently document relevant findings from the analysis. Have discussions with your employees on how to eliminate or reduce these. Make plans and implement them.  
Challenges in conducting a JHA 
While the steps in the JHA process appear easy to follow, challenges often arise during implementation. Here are three of the most common challenges you may face as you conduct your JHA: 
1. Large amounts of information can lead to confusion. To be a success, the JHA requires handling large amounts of information. Even today, most health and safety professionals use paper templates to record the JHA process and only digitize the results. In addition, different departments within one company may record information in different formats. Double-entry mistakes are common. In these conditions, it can be tricky to ensure risk controls are implemented – or even that a JHA has been completed in the first place. 
2. State, local and federal regulations can differ. Many U.S. states require companies to use specific forms to document JHAs. States also have their own safety standards and regulations that companies must meet. If your company is international or global, stricter regulations may apply in some regions or countries, and ensuring that all regulations are met can be difficult.  
3. Information may be inconsistent. Inconsistent information and inaccurate data collected from disparate sources and systems can affect your JHA. The volume of information can be overwhelming, and if your company has job sites in different states or countries, the standards and requirements for those documents—and for health and safety in general—may differ.  
Using software to conduct a Job Hazard Analysis
Implementing a JHA software solution as part of your company's wider health and safety software creates efficiency and automates the process of conducting JHAs. EHS software can encourage greater hazard awareness, support legal and regulatory compliance and provide education and training on the JHA process as well as the proper methods of conducting the job and any hazards involved.
See below for a few of the advantages to leveraging a JHA software solution:
Makes it easy to share best practices with one format for the whole organization  

Helps ensure the completion of actions and implementation of controls 

Ensures that reviews and reminders are delivered so everyone is kept up to date  

Saves time with a fully digital process—no more paperwork 

Integrates JHAs with other aspects of health and safety management such as hazard identification, incident management and more 

Creates a single source of truth 

Eliminates double entry
 
How can software solutions help?
Here's a glimpse at some of the ways a leading software solution can improve the JHA process: 
Document the process using consistent templates across your organization 

Record job tasks on a phone or tablet in the field for review and edit on the desktop  

Clearly define hazard and control measures for each step 

Add supporting information for each hazard (e.g., photos) 

Add a risk rating for each step and highlight high-risk steps that require attention  

Define the PPE required to complete a job  

Benefit from a centralized view for review and approval before sharing  

Create reports that are easy to share with all workers    
Remember, employees in low-risk industries often overlook common hazards and risks. The JHA is a multipurpose health and safety tool that will help your company identify, document and reduce the risks associated with the jobs your employees perform daily. Implementing software can help your company conduct an efficient and effective JHA. 
To learn more about JHAs, check out this eBook: Job Hazard Analysis (JHA): What You Need To Know
RELATED BLOGS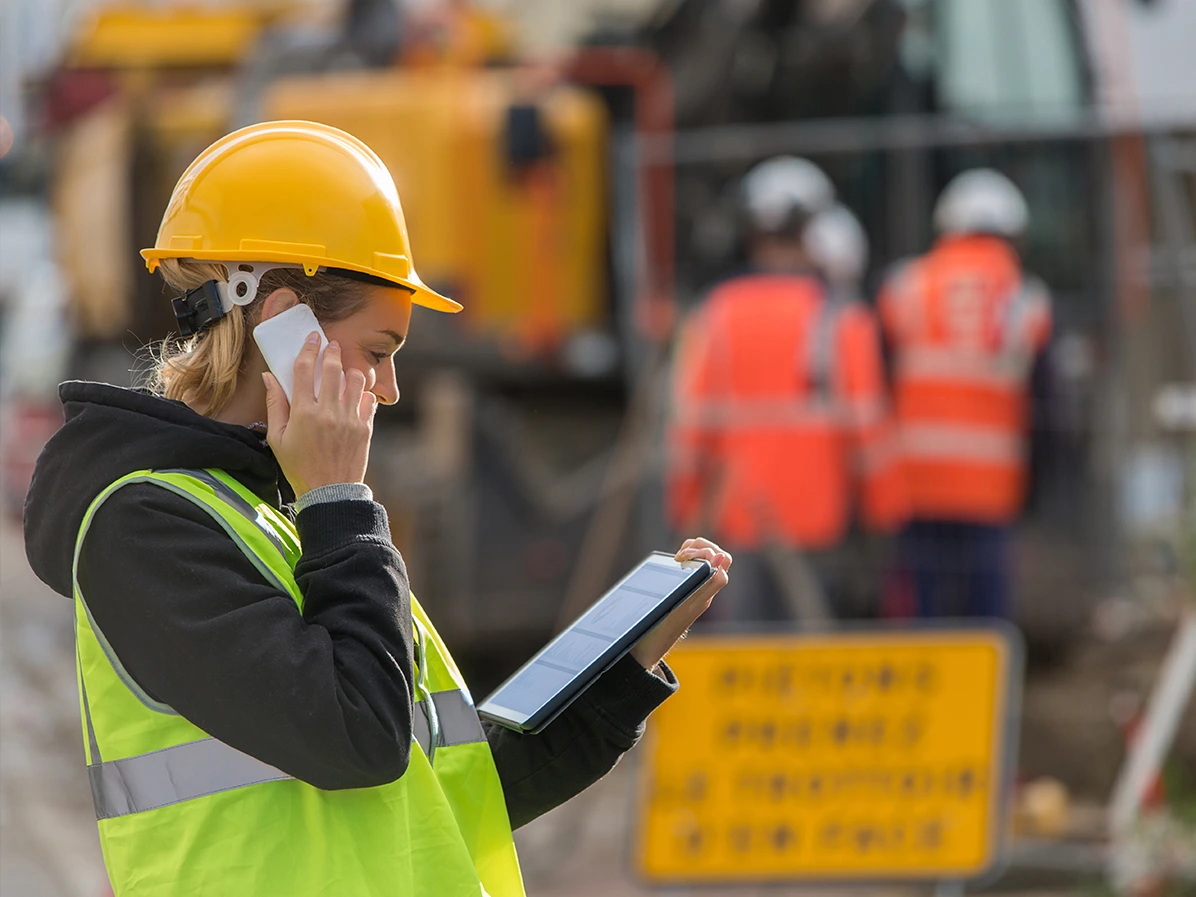 7 Steps To Engage Employees in Health & Safety
24 January 2023 - Evotix
There seems to be a transition happening as it pertains to health and safety. Organizations have realized that simply responding to workplace accidents just doesn't cut it. It's all about being..
Morale and Engagement, Investment in Safety, Safety Priorities, Safety Culture, EHS, Workplace Safety Tips, EHS Compliance
Read Article