Health and Safety Download with...Jean Ryan and Robyn McRae
22 August 2018 - SHE Software Ltd
This month's health and safety download comes from our New Zealand office, based in the stunning surroundings of Hawke's Bay, and features our Asia Pacific business development executives Jean Ryan and Robyn McRae.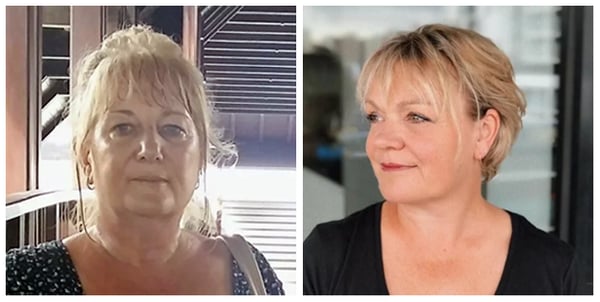 Jean (left) and Robyn (right), our APAC region business development executives
Jean and Robyn are responsible for developing relationships with our customers throughout New Zealand, Australia and the rest of the Asia-Pacific region. They work closely with clients to address their health and safety challenges, identify their needs and ensure that our solution works for them. Here, we catch up with them about what their roles involve, the challenges facing customers and what they think are the key issues in health and safety today.
Hi, Jean and Robyn! What brought you to SHE Software?
Jean:
I've been working in HSE software for more than a decade and was looking for a new opportunity in an industry I'm passionate about. Luckily, my timing coincided with SHE Software's expansion into New Zealand, so I joined the company a year ago and haven't looked back.
Robyn:
My career background is quite diverse – I started out as a receptionist and worked for many years as a windscreen fitter!Having spent almost a decade in HSE software, during which time I completed my diploma in occupational health and safety, I was attracted to SHE Software by its focus on customer service – I love to offer great solutions to real problems.
What does a typical day look like for you?
Jean:
I like to be up and out for a walk with dogs around 6.30am, so that I can sit down at my desk by 8ish. Often, I may be travelling, so it's an early drive to the airport, followed by client meetings. Being able to help people solve problems and improve safety culture through technology is fantastic, and I enjoy building long term relationships and seeing the gains that clients make once they have implemented a system.
Being passionate about customer service, working closely with clients is second nature and my goal is to be 'the trusted advisor' during the journey.At the other end of the day, it's off for another walk with the dogs and then relaxing with my husband, cooking a meal and sometimes enjoying a glass of good pinot noir!
Robyn:
My days are very varied and range from working from my home office, catching up on emails and calls, to travelling all over New Zealand visiting customers on site.The common theme, though, is communication – meeting existing or potential customers to discuss their needs, or to demonstrate how our health and safety management software solution, Assure, can help them meet their challenges.
Over the course of the working week, you talk to scores of health and safety professionals – what do you think the biggest challenges are at present?
Jean:
Definitely employee engagement – many clients are struggling with too many paper-based forms and spending too much time on data entry or trying to put together management reports.Managing contractors is also a huge issue for businesses in New Zealand and Australia.
Robyn:
I see the main issue with health and safety is employee engagement at the grass roots level: employees need to be able to see real changes being made to their work environment as a result for their reporting.
Obviously, you spend a lot of time talking about how our health and safety management software solution, Assure, can help to address these challenges – in your opinion, what are the benefits that it's bringing to customers?
Jean:
I feel that Assure can really help with employee engagement to safety – it's massively beneficial in assisting in culture change, and we see clients going to the next level in their safety management.
Robyn:
I find that the user-friendly interface really empowers employees to access safety on the move.In addition, our configurability and QR codes give teams increased visibility and analytic reporting capabilities, meaning that organisations can make a move from reactive to proactive safety management.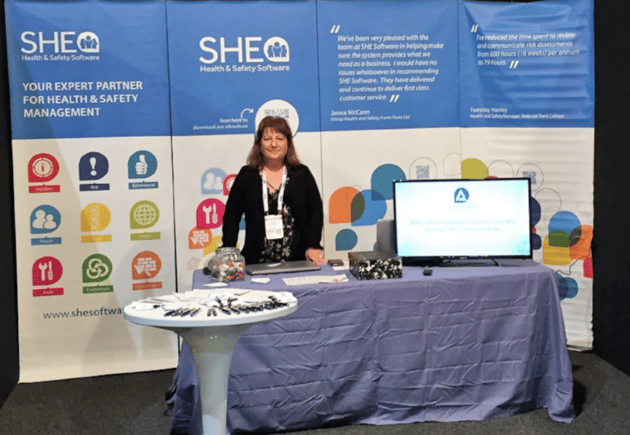 Jean at this year's National Safety Show in Auckland, NZ
When you're not working – and in between all that travel! – what do you do to relax and wind down?
Jean:
I have an awesome husband, two great stepsons and two very spoilt dogs, and spending time with them is very important. Having a holiday overseas somewhere with great beaches and a warm climate is also something I enjoy, and we often holiday in the islands with friends and family.I also get a lot of pleasure from walking our dogs, watching cricket, reading, and hosting dinner parties – I'd love Mick Jagger as a guest, I think he would have amazing stories to tell!
Robyn:
I love spending time with my family and my grandchildren – with four grown-up children and three grandchildren, there's normally at least one them staying for the weekend with my husband and I on our 30-acre property.I spend many hours working my dressage horses, managing our property and animals – we've got horses, cattle, sheep, chickens and a dog and a cat to care for! – and tending my large garden. There is always something outside to do.
What's your guilty pleasure?
Jean:
If I'm being honest, I'd have to say clothes shopping.
Robyn:
My guilty pleasure is plain potato chips – I can devour an entire family bag on my own!
And finally, describe yourself in three words…
Jean:
Loyal, compassionate and dedicated.
Robyn:
Independent, creative and optimistic.
RELATED BLOGS
Behind amusing anecdotes is a real risk to health and safety
13 December 2013 - SHE Software Ltd
Health and safety is often met by groans quickly followed by an anecdote about an overzealous deployment of restrictive safety management systems. And it's true; there is no shortage of examples of..
Read Article