Wearing the hard hat of health and safety
31 January 2018 - Evotix
Health and safety risks faced by the construction industry remain very real - as do the consequences.
Wearing the hard hat of health and safety
For anyone working in construction, it will come as no surprise to hear that it's one of the most dangerous industries. Despite, considerable improvements in recent years the risks remain very real with 64,000 non-fatal injuries to workers reported each year and 30 fatal injuries reported in 2016/17.
With risks running high and an evolving legal landscape driven by the revised 2016 sentencing guidelines, you might expect employers to be putting employee, contractor and public safety higher up their agenda – but for many it's not that straightforward.
Here, SHE Software's Ben Woodruff outlines some of the challenges faced by the industry and how organisations can take a proactive approach to managing employee and contractor safety.
Ben Woodruff, Head of Business Development, SHE Software
"Construction firms often operate at low profit margins, so investment in health and safety management is often seen as a less urgent priority compared with cost pressures, project deadlines and quality targets.
"However, given that the new sentencing guidelines link penalties to company turnover, the industry really needs to consider the very real consequences of being exposed to crippling fines of up to £10m as well as custodial sentences for directors.
"This was very clearly illustrated by a tragic case reported earlier this year, in which the boss of a construction firm was sentenced to 14 months in prison and fined more than £3m for breaches of health and safety guidelines following the death of two employees from a balcony fall in London's Cadogan Square.
"The potential repercussions are significant, and companies can't afford to wait until an incident occurs to sit up and take action."

Training. Tracking. Compliance.
"Training is one of the biggest risks faced in construction. Employers need to know that their staff have received training, when that training was completed, and address any training non-compliances quickly.
However, a WorkMobile report revealed that sizable gaps still exist. The report found that nearly half of employees who worked in hazardous industries including construction hadn't read their operations manual. Furthermore of all 65% employees surveyed hadn't been supplied with one and 20% said they wouldn't know how to report a hazard.
"Companies need to be aware of their health and safety regulatory responsibilities, take them seriously and act on them. The risks are far too high to rely on a reactive approach, and the era of handing out paper-based materials in the hope that employees will read them and comply is over."
Driving a bottom up approach
"Construction firms need to go beyond their basic legal health and safety responsibilities towards employees, contractors and the public. Successful health and safety performance essentially comes down to the effectiveness of the organisation's overall safety culture - which needs to be led top-down from the board.
"But while the direction of health and safety should be communicated from the top, ultimately the cultural shift needs to be approached bottom-up, and everyone has a role to play. A disengaged workforce, poor training compliance and incomplete paper trails and records could be putting employers, employees and the public at serious risk.
"Speak to many employees and they are likely to tell you they just want to get their job done. Extra layers of work generated by using multiple systems and spreadsheets to update local actions and complete training can wrongly create the impression of health and safety being 'red-tape'.
"Instead, employers need to go back to the basics of human psychology – if you make a process simple and straightforward then an individual is more likely to complete it. Give employees the tools and information they need to embed safety into their day-to-day role, on the go, not behind a desk and you will see significant improvements in safety performance."
Visibility is fundamental
"Every day, construction firms have to manage multiple complex supply chains involving a range of stakeholders, contractors and third-party companies. Maintaining complete visibility of safety activities may seem near-impossible, but is crucial in reducing exposure across projects and third-party relationships.
"An increasing number of companies are now moving towards web-enabled platforms that streamline and remove a lot of the 'heavy lifting' in monitoring their compliance status. Encouraging the use of an easily accessible system that employees can use on their mobile devices and - most importantly - onsite as part of their day job will inevitably drive a shift in behaviours. Real-time reporting and visibility will further reinforce this by improving local accountability.
"While there are numerous benefits for the construction industry in adopting a web-based approach, software alone will not drive a 'quick-fix' solution in industry. A longer-term commitment is needed by all, using software as a catalyst to drive and monitor change. With the right resources, culture and data analytics, companies can build an effective and scalable health and safety strategy".
SHE Software
SHE Software has been delivering health and safety software solutions to a global customer base for more than 20 years. Our health and safety management solution, Assure, is now trusted by over 850 organisations with more than half a million individual users.
Find out how our digital cloud-based approach could benefit your business.
Find Out How Health & Safety Software Can Benefit Your Business
RELATED BLOGS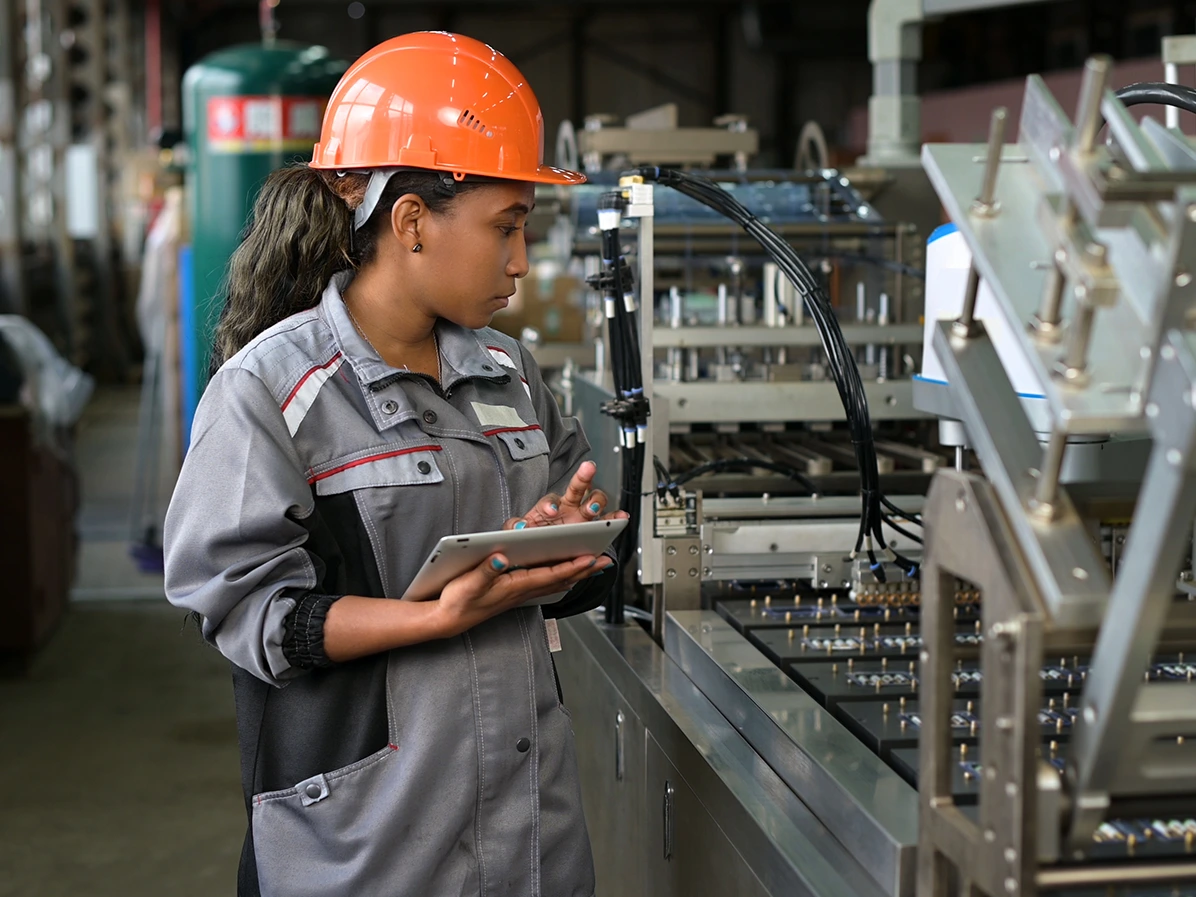 Automating Health & Safety to Turbo-Charge Your Business
2 February 2023 - Evotix
We've talked about how EHS can make a big difference to an organization's operations, like its ability to drive operational excellence, and how incorporating it into your core business values can..
Digital Transformation, Operational Efficiency, EHS Management Software, EHS
Read Article