Top 5 Safety Hazards in the Manufacturing Industry
14 July 2022 - Evotix
The Danger of Not Taking Safety Seriously
According to the U.S Bureau of Labour Statistics, 373,000 nonfatal injuries and illnesses were reported within the manufacturing industry in 2020 with 340 fatal occurrences. Currently, an estimated 13,455,000 workers in the manufacturing industry are at risk, accounting for 5% of U.S workers, according to the CDC.
We can all agree that these are not statistics any organizations want to be a part of. Hazards not only threaten employee well-being, but they also pose a threat to the organizations' ability to function efficiently.
In many manufacturing environments, safety can easily take a backseat when companies are under constant pressure to perform better, keep costs down and remain competitive. It's often hard to see that safety can have a huge positive impact on the productivity of a company. Organizations that invest in safety actually help productivity and minimize time and money lost. It's time to view health and safety as an asset, not a burden.
Falls From Height
Working with heights presents one of the most serious safety concerns for the manufacturing industry. Yet, this doesn't mean that a worker can only be injured when working at skyscraper level. In fact, most height injuries occur at less than 10 feet above the ground, according to Fire & Safety Australia.
Falls frequently occur while workers are over-reaching, attempting to access machinery, balancing on uneven surfaces, working on mezzanines, elevated platforms, or working on loading docks. Unguarded holes, water sources and falling objects are also aspects of height that can lead to serious injury. These can easily be overlooked when talking about working safely from heights.
When working from a height, thorough and regular workplace inspections should be carried out, guardrail and fall arrest systems should be put in place and training should be provided.
Employers are responsible for providing their employees with the information and protection necessary to ensure height safety. Due to the 2005 UK Work at Height Regulations law, regulations are in place for employers to control work at height. Employers are legally required to ensure that height work is planned, supervised and carried out competently and properly.
Electrical
Workers in the manufacturing industry are frequently exposed to and work with electricity. The main hazards of working with electricity include electric shocks, fires from faulty electrical equipment, overhead powerhead lines, damaged tools, damaged insulations and even explosions. An incident's severity can be exacerbated when working at height or during wet conditions. Employees may suffer from electric shocks, burns, falls, muscle spasms or even heart problems as a result. Yikes- no thanks.
More and more companies are now actively pursuing safe electrical practices. Thanks to the NFPA 70E, Standard for Electrical Safety in the Workplace, US employers are required to establish electrical safety programs, work policies and procedures. According to the Occupational Safety and Health Administration (OSHA), employers must conduct appropriate shock hazard and flash hazard analyses. Optimal electrical safety stems from awareness, proper instruction and hazard identification. Electrical equipment must be maintained regularly and everyone working with electrical equipment must have appropriate electrical skills and knowledge.
Poorly Installed Machine Guarding
Machines are a non-negotiable aspect of manufacturing, providing far greater efficiency than manual operations. Yet, accidents can occur, machinery can malfunction, and humans can make mistakes. Machine guards are typically physical barriers that prevent direct worker contact with the machinery and help minimize risk.
Machine guards protect against accidental injuries, including:
Abrasions

Cuts

Fractures

Amputations
Proper machine guards allow machines to be used and maintained as safely as possible. Yet, if these guards are not put in place correctly, workers become vulnerable to hazardous motions and pinch points.
Legal regulations exist to safeguard against improperly secured machinery. In the USA, 29 CFR Part 1910 Subpart 0 protects workers from supplied machinery that poses risk of injury upon close proximity or contact. Properly installed machine guarding can be the difference between just another efficient part of the process and a business halting accident.
Poor Maintenance
Inadequate maintenance directly correlates to negative health and safety outcomes in manufacturing. Machinery, equipment, and workspaces that are not maintained properly may cause serious health problems, incidents, or injuries. Even fail-safes can fail, yet regular maintenance can help catch malfunction by shutting down machinery immediately.
Similarly, maintenance of workspaces, such as walkways and mezzanines must be carried out to ensure there are no trip hazards. Maintenance ensures proper air quality, as well as a lack of leaking fluids, steam, gas, or hazardous chemicals. Employee training should be maintained to ensure that all workers are up to date with hazard detection and proper machine use.
Regular maintenance helps minimize costly breakdowns and can help prevent unfortunate incidents from occurring. Taking the time to ensure that your workplace is safe and running with no known hazards, helps organizations avoid lengthy and expensive downtimes. According to the leading manufacturing publication, Supply Chain Brain, the cost of each equipment downtime incident averages at about $2 million in expenses in manufacturing. When equipment, workspaces and machinery are maintained, work can go as planned.
Lockout/Tagout
Lockout/Tagout practices and procedures protect workspaces from hazardous energy releases. OSHA warns that injuries from uncontrolled hazardous energy during maintenance activities can be serious, and even fatal. Harmful effects can include electrocution, burns, crushing, cuts, lacerations, amputations, fractures and more. Worker's compensation on incidents like this are high!
Steam valves that are automatically turned on can seriously burn workers, a jammed conveyor system suddenly releasing can lead to crushing, and internal wiring that electrically shorts can cause an electric shock. To avoid these situations, proper lockout/tagout practices are key.
OSHA has outlined a set of requirements necessary for employers to follow in order to protect their employees, most importantly focusing on training. Employee training must cover three specific areas: aspects of the employer's energy control program; elements of the energy control procedure relevant to their duties; and various OSHA lockout/tagout requirements.
OSHA reports that compliance with the lockout/tagout standard prevents an estimated 120 fatalities and 50,000 injuries per year. On average, injuries from the improper handling of hazardous energy sources cause workers 24 recuperating workdays. Incidents relating to hazardous energy sources may also shut down production entirely, leading to serious financial loss.
Educate your employees on the processes of proper lockout/tagout procedures and train them to safely service and maintain machinery. Using a staff engagement software can bring awareness of the risks of improper lockout/tagout procedures.
Hazardous Chemicals
Manufacturing workers may have to work closely with dangerous chemicals such as caustic cleaning solutions, battery acid and flammable substances. Physical and health hazards associated with toxic chemicals include:
Irritation

Carcinogenicity

Flammability
Unexpected releases of hazardous chemicals can cause serious incidents, usually as a result of improper care. OSHA has issued the Hazard Communication Standard (HAZCOM) to ensure fast and accurate information retrieval in regard to chemicals. This is important in the case of an incident where quick action is necessary to ensure safety. All companies which work with hazardous chemicals must cultivate effective hazard communication to promote safety. Such companies must have clear, visible written programs around the site with important information, compliant hazard labels and provide HAZCOM training.
Vehicles
According to the HSE website, work vehicles continue to be a major cause of fatal and serious injuries. Heavy-duty vehicles pose an especially serious risk as they are larger and heavier, have bigger blind spots and require specific knowledge and experience on behalf of the driver.
Incidents involving heavy-duty vehicles may include falling objects from unsafe loading, injuries as a result of overturning and workers being hit while the vehicle is moving.
Compliance should be followed closely, vehicles should be serviced regularly and the right vehicle should be chosen for each specific job. All operators should be trained extensively and all staff should be briefed thoroughly on safety measures relating to vehicles.
Noise Exposure
Industrial noise pollution, caused by machinery, construction and vehicles can have a detrimental effect on people's mental and physical well-being. According to a 2005 study, around 30 million people in the US are exposed to dangerous sound levels. Prolonged exposure to noise can lead to:
Stress and anxiety

Productivity loss

Fatigue

Communication issues

Tinnitus

Cardiovascular diseases

Deafness

Nervous disorders

Neurological problems

Headaches
According to the CDC, exposure to sounds higher than 120 dBA can cause immediate damage to hearing. Workers drilling, blasting, bulldozing, quarrying and participating in other noise-heavy activities must wear protective equipment at all times.
How Can Evotix Help?
We know you care about your business and your employees, but in the fast-paced world of manufacturing, sometimes health and safety can be left behind. At Evotix, we want to help protect you from adding to these statistics. Evotix offers Assure, a software solution designed to remove barriers in reporting, manage all health and safety activities in one place and provide increased visibility into everything health and safety.
To find out more about Assure, simply visit our website: Assure Health and Safety (EHS) Software -Evotix
To improve employee engagement, Evotix has designed Learn, the ultimate EHS training app, configurable to your organization and your people. With Learn, you can provide your employees with the knowledge nudges they need to consistently carry out work safely, with user-friendly learning tools.
To find out more about Learn, check out our website: Learn Health and Safety (EHS) Frontline Training App - Evotix
With Evotix software, we can help safeguard your business from manufacturing hazards and help you comply with health and safety regulations. The daily risks and hazards involved in manufacturing can affect the reputation, efficiency and engagement of your business. By partnering with Evotix, you can achieve increased control and visibility of everything health and safety at your organization.
RELATED BLOGS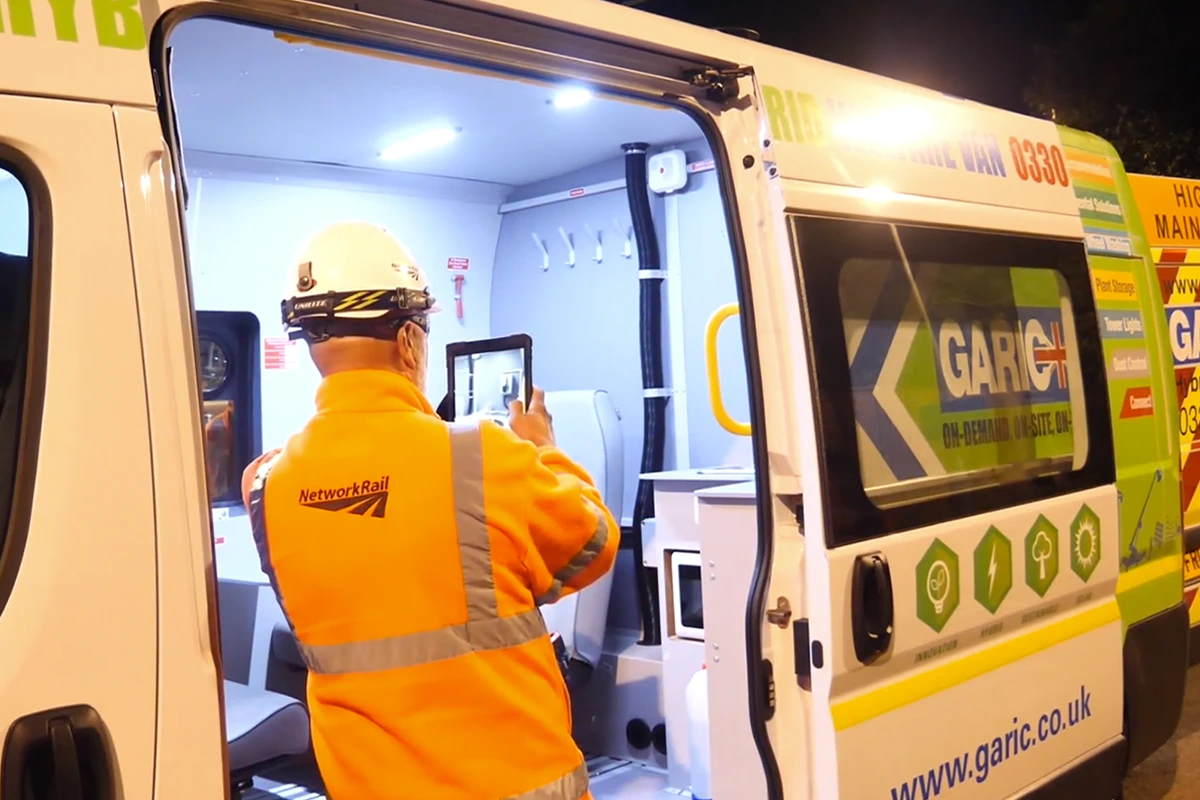 7 Benefits of Conducting a Risk Assessment
27 October 2022 - Evotix
Risk assessments aren't just about clipboards and checking boxes; they bring real, irreplaceable value to the workplace by helping identify current and potential hazards and risks in the workplace..
Investment in Safety, Safety Priorities, Risk Prevention, EHS
Read Article