Safety Professional: Your First Year
16 September 2021 - Evotix
Welcome to your job
This is the day you've been preparing for! You're the workplace safety officer of a reputed company, entrusted to promote and strengthen the mission of health and safety while protecting your people and your brand.
The first step (after meeting everyone, including your management team) is to start with a gap analysis to know what you walked into. Familiarise yourself with the company's policies, processes, and procedures. This is where you perform hazard assessments for the entire facility - assessing where the organization lags and which safety requirements or compliance measures could be enhanced…or even implemented. You may develop a survey based on the Bradley Curve, where your colleagues across the organization identify areas in their culture, organization, processes and activities that need improved safety.
The hallmark of a good leader includes listening to and involving relevant individuals in your plans. Sit down with your team, share your findings, solicit their feedback, discuss the issues and create a detailed action plan that the entire management team agrees to. You'd want to create a thorough list of recurring tasks, and here's where your relationship with each member of the management team is vital. Together, you'll build a program for incrementally working through your list of items that build on your organization's strengths as you work on removing its weaknesses.
The Safety Culture Maturity Model
There are various Health and Safety models you can use. There's the UK Hudson Safety Maturity Model that works through five progressive stages of safety, and DuPont Sustainable Solutions' (DSS) Bradley Curve model which reviews four levels of safety. Personally, we prefer the latter for its proven, simple system that has helped national and international organizations reduce their injury rate since 1995.
The DSS Bradley Curve was based on Stephen Covey's Seven Habits of Highly Effective People and repurposed to help consultants develop effective safety cultures. Its founder, a plant manager named Vernon Bradley, identified four stages of safety culture maturity:
Reactive Stage
Here's where most frontline staff care little about safety requirements, processes and regulations. They have a fatalistic attitude towards accidents and see safety requirements as a responsibility that exclusively concerns the safety department.
Dependent Stage
Managers put the responsibility on accident prevention by testing safety performance with KPIs to stem incidents. Frontline workers follow the rules to prevent being penalized. Accidents decrease.
Independent Stage
Most workers willingly accept responsibility for their health and safety. They practice safety steps for their own welfare and that of others. Accidents reduce further.
Interdependent Stage
Health and safety has become a foremost issue for management and staff that work collaboratively to reduce issues. The entire organization acknowledges its importance from both a moral and economic perspective, and willingly works to prevent accident occurrence. Safety performance, in and out of work, is monitored, and the organization prides itself on its healthy lifestyle.
Technology can help you be a top company
Getting your team on board, using and following up on KPIs, and adhering to the Bradley model could help your company win the annual International Safety Award for dedication to keeping workers and workplaces healthy and safe. Your company is also more likely to achieve its goals with H&S technology that would help it maintain its pinnacle of health, safety and wellbeing.
The marvel of health and safety management software is that it helps your team track and prevent incidents from the get-go, thereby saving your company, potentially, millions of dollars in legal and medical expenses. Accessible from a computer or mobile device, such software helps you reduce organizational risk, monitor compliance, and ensure all frontline workers are willingly involved in moving the needle on your company's healthy lifestyle.
Want to explore how we can help you make a good first impression?
Let's book you in for an obligation-free consultation so you can see what Assure, our health and safety software, can help you achieve within your first year.
RELATED BLOGS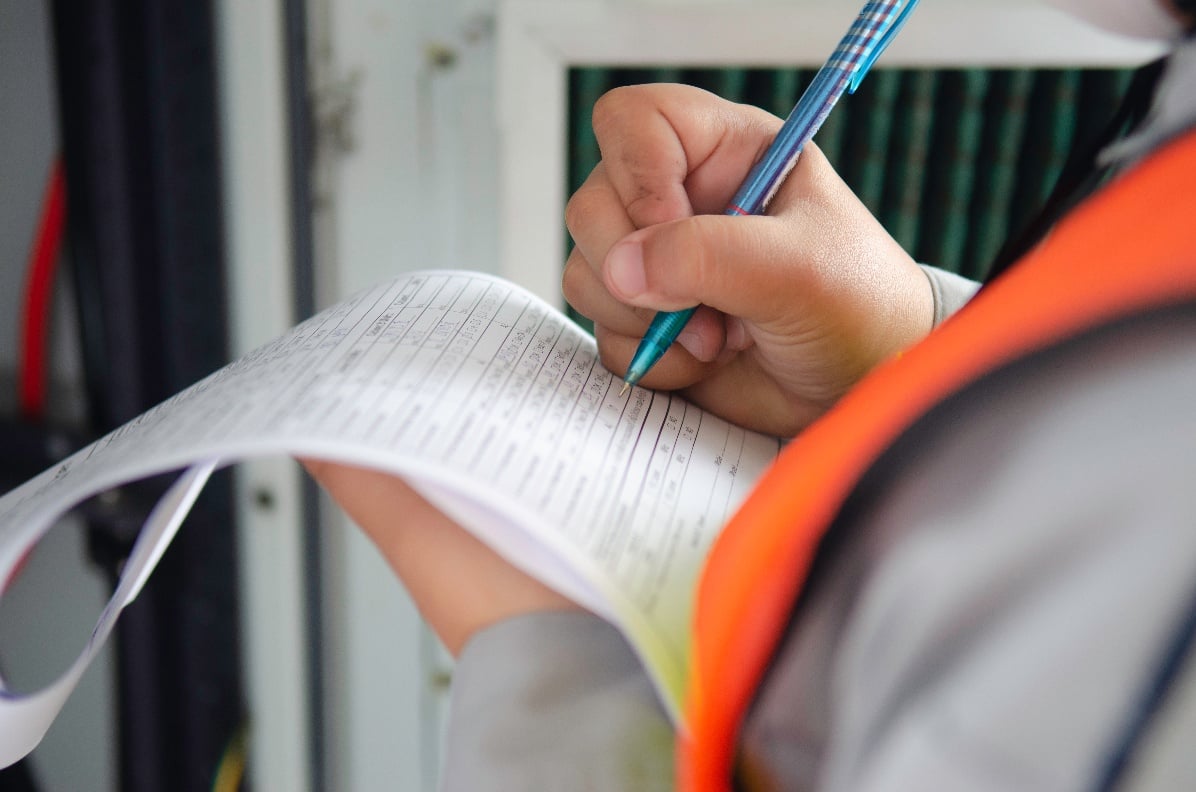 A Farewell to Manual Processes: Why You Should Ditch Them For Health and Safety
18 November 2021 - Evotix
One of the great classics in American literature is A Farewell to Arms by Ernest Hemingway. In the title, "arms" naturally means weapons, but it got us thinking about human arms—the ones attached to..
Safety Data and Analytics, Operational Efficiency, Safety Priorities, EHS Management Software, EHS, Workplace Safety Tips
Read Article