Q&A With Chris Newson of Make UK: ISO 45001
3 May 2023 - Evotix
Created by a committee of occupational health and safety experts, ISO 45001 is making waves in the health and safety world as a leading global framework for health & safety in the workplace. Replacing OHSAS 18001, the much-improved standard aims to enhance employee safety, reduce workplace risks and create safer working conditions.
Having participated in the creation of ISO 45001, Make UK is an organization that supports engineering and manufacturing companies across the UK. At Evotix, we're excited to be partnering with Make UK to make it possible for more companies to adapt to this new standard.
We recently sat down with Chris Newson, Health, Safety and Sustainability Director at Make UK, to learn more about ISO 45001, the various benefits it can offer organizations and how to adhere to this new standard.
Evotix: Why do you think it's important for organizations to adhere to this new standard?
Newson: First, ISO 45001 is today's most effective way for companies to protect workers and implement a positive culture around health and safety.
Second, and especially for global companies, getting certified in ISO 45001 has become essential to doing business. Many suppliers won't work with companies who aren't certified.
Evotix: Which types of companies do you think could benefit most from migrating to ISO 45001?
Newson: For global organizations, ISO 45001 is extremely beneficial because it's an international standard. For example, if you're based in the U.S., but you have locations in China, you'll be able to compare the safety metrics of your location in the U.S. with those of your location in China and get consistency across your organization.
If you're a small organization, you might hear that and think, "Ok, that's not for me." But ISO 45001 can benefit even the smallest companies. It's an innovative system in that it doesn't just look at the nuts and bolts of safety, like previous standards—it looks at leadership and culture, too.
Evotix: When it comes to small and medium-sized businesses, how can an ISO 45001 certification give them an edge when it comes to competing for global contracts?
Newson: When a small company is going for a global contract, it's likely that the tender document will ask if they're 45001 accredited.
It's that external accreditation that matters. If you're a small company with your own management system or you've gone back to OHSAS 18001, the previous global standard, you can't get externally accredited to that. To be certified in ISO 45001, an external body—in this case, someone that's certified in your country—must say that you've met the criteria of the standard.
Evotix: How would you say ISO 45001 aligns occupational health and safety systems with business strategies?
Newson: Well, ISO 45001 includes something called the Annex SL. It provides a top-level structure for managing risk. It asks you to look at your organization holistically and determine your strengths, weaknesses and opportunities.
Importantly, it positions health and safety as a factor that can present business strengths, weaknesses and opportunities. It forces organizations to be strategic about health and safety as a business interest. The companies that implement these standards talk about commercial risks and opportunities in the same conversation as health and safety.
Evotix: What are the biggest differences between ISO 45001 and previous standards?
Newson: I'd say Clause 5: Leadership and Worker Participation is the biggest difference. It's a framework that defines the roles of both leaders and workers regarding health and safety. Importantly, it ensures that organizational leaders take an active role. With the old management standard, auditors would only talk to a health and safety manager. With the new system, auditors are forced to check that senior managers don't just understand health and safety but engage with it.
Second, Clause 5 changes the word "employee," used in previous standards, to the word "worker." That's important because it makes organizations responsible not just for employees, but anyone who works for them, including contractors and suppliers.
Evotix: What challenges might companies face when migrating to ISO 45001?
Newson: I'd say engagement and consistency might be the biggest challenges—especially for global companies. That's particularly true when companies use spreadsheets to manage health and safety. But if companies use a software system, it's much easier for leadership and workers to participate; keeping consistent messaging across the organization becomes simpler.
Evotix: Do you have an example of how software can be used to help companies adhere to 45001?
Newson: I was recently talking to an organization about rolling out a near-miss program. Previously, they were struggling to get their workers to report near misses. They were asking workers to get slips of paper, fill them out and then put them in a box.
Now, they've rolled out a near-miss reporting system via a mobile phone app and they've seen a massive uptick in engagement. When we talk about improvements using software solutions, that ability to look at real-time data is invaluable. When safety professionals compile this data together in various spreadsheets, it not only wastes significant time, but it doesn't add much value to health and safety.
With a software solution, the value is recognized immediately. For me, this is the biggest area where technology has made a difference.
Evotix: What would you say to companies who are considering migrating to ISO 45001?
Newson: Making the transition is more than worth it. With the old standards, organizations could just tick a box and produce a form that said they passed the audit. But with ISO 45001, the evidence of engagement on every level must be there. It brings a new focus on safety culture that the old standards just don't have.
To learn more about the benefits of ISO 45001, check out our partner Make UK's informational page.
RELATED BLOGS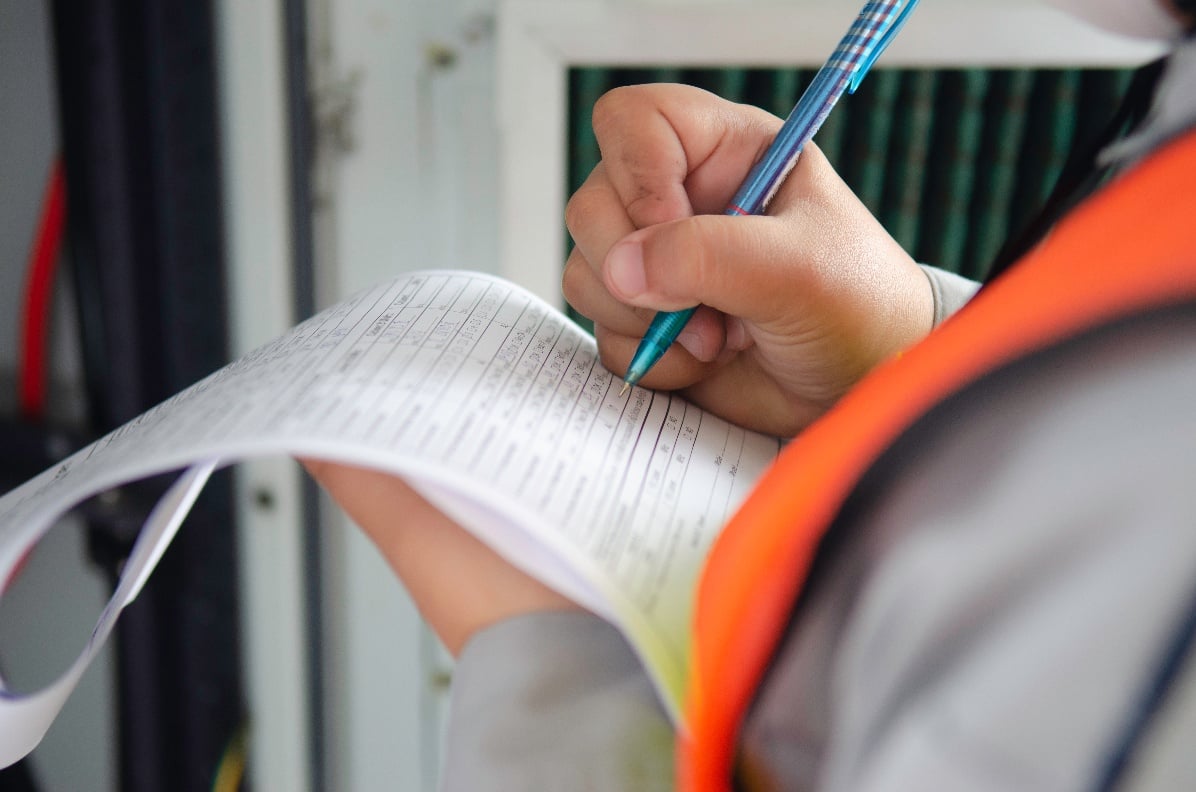 A Farewell to Manual Processes: Why You Should Ditch Them For Health and Safety
18 November 2021 - Evotix
One of the great classics in American literature is A Farewell to Arms by Ernest Hemingway. In the title, "arms" naturally means weapons, but it got us thinking about human arms—the ones attached to..
Safety Data and Analytics, Operational Efficiency, Safety Priorities, EHS Management Software, EHS, Workplace Safety Tips
Read Article