Ending the paper chase: 3 reasons to leave manual processes behind
13 August 2020 - Evotix
Why should your organisation leave manual processes behind? Let's take a trip back to 1970s cinema to demonstrate. A 1973 movie called The Paper Chase told the story of James Hart, a first-year law student at Harvard, who had a demanding and arrogant professor called Charles W. Kingsfield, Jr. At a point in the movie, Hart and another student must find a secure room in the law library to get Kingsfield's handwritten notes to prove a point for an assignment.
Hart and the other student went to a lot of trouble to find the paper document to complete the assignment. Today, thanks to software and the internet, no one at Harvard Law School has to work like Hart to complete an assignment. So, why should health and safety professionals still have to work with manual processes and paper?
Automated processes save time and money




You probably know the manual process drill—typically someone completes a form and the information in that form must be entered into a spreadsheet or a homegrown database. Nothing about this is real-time. Entering data into a spreadsheet or siloed database is just not a good long-term solution for visibility into health and safety issues, procedures, processes, or incident.
Spreadsheets can proliferate as copies that are then altered, so no one is sure if the data they're seeing is correct. This can lead to incomplete reporting and costly mistakes. Data in silos or papers that are filed away are difficult to access when they are needed and can be overlooked, which can adversely impact health and safety programmes. Incidents might not be addressed properly, and that can increase them. But the most frustrating thing about manual processes and paper-based health and safety is that it is historical data.
Today, you can't make sound judgements based only on past data. HSE management technology provides the real-time information your organisation needs. Real-time data visualisations highlight hotspots that indicate a problem. You can quickly and easily assign follow-up actions to mitigate risk and reduce incidents, leading to cost savings and increased productivity. You also save time because health and safety processes are automated, you can see potential issues faster, and you can head-off future incidents sooner.
Automated processes significantly reduce errors and increase accuracy




No matter how well an organisation manages safety, if its processes are largely manual, there will be human errors. Mistakes can't be predicted or eliminated completely, which means that you could end up making decisions based on the wrong data, causing a ripple effect throughout your organisation.


By contrast, health and safety automation improves the flow, quality and consistency of data. With health and safety technology, employees have the power to report unwanted events immediately, which delivers more consistent and higher quality data. When health and safety technology includes business intelligence and analytics, easy-to-understand dashboards improve understanding in real time.


But that's not all. With manual processes, a trend can be easily overlooked or can be perceived as a bigger problem than it is. Health and safety technology provides trend analysis for determining if the trend is an outlier of it requires investigation. You can also create and track health and safety key performance indicators (KPIs), using the leading metrics to drive decisions about how to improve. Summary reports and metrics presented in easy to understand, real time dashboards can predict where preventative interventions will be most effective.


Automated processes reduce your risk


Siloed data, manual data input, error-prone spreadsheets, and paper chases increase your risk of serious health and safety incidents and violations due to a lack of compliance visibility. There is no real way to avoid this as long as your health and safety processes are stuck in manual. You simply can't make insightful decisions based on all your data and have prevent a major incident or to demonstrate compliance to an auditor.
Health and safety technology will reduce risk at your organisation. It enables leadership, facilitates engagement, and drives informed decisions with at-source reporting, data analysis, and business intelligence tools. To drive complete engagement across the workforce, every employee the tools they need to make better decisions and decrease the risk of harm to workers and the company.
On top of all that, health and safety technology provides you with an audit trail to show regulatory bodies that processes you've put in place to keep your employees safe. With COVID-19, health and safety is more important than ever.

Ready to stop the paper shuffle?


Let's book a time and we'll show how our health and safety software helps you leave manual processes behind, increase your business compliance and minimise risks. We'll explain to you how our technology uses data, information flow and insights to automate processes, save you time, increase accuracy and reduce your errors.
RELATED BLOGS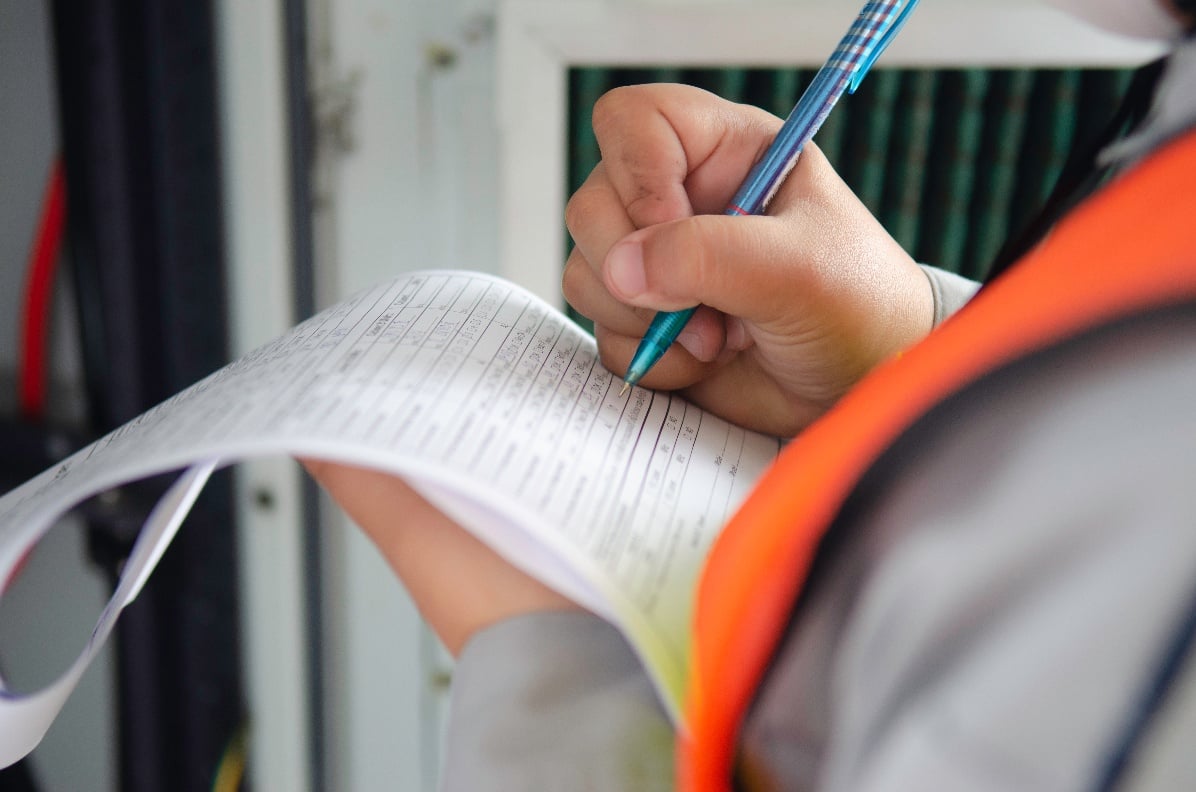 A Farewell to Manual Processes: Why You Should Ditch Them For Health and Safety
18 November 2021 - Evotix
One of the great classics in American literature is A Farewell to Arms by Ernest Hemingway. In the title, "arms" naturally means weapons, but it got us thinking about human arms—the ones attached to..
Safety Data and Analytics, Operational Efficiency, Safety Priorities, EHS Management Software, EHS, Workplace Safety Tips
Read Article