Environment, Social and Governance (ESG) has become the de facto standard by which companies are assessed by financial institutions and investors on their management of risk and opportunities on sustainability topics. The fundamental principle is that companies that perform well in management of materially relevant sustainability topics carry a lower risk profile and are therefore safer investment opportunities over the long term.
ESG can be seen as an evolution of past movements, such as Corporate Sustainability and CSR (Corporate Social Responsibility). The fundamental difference with ESG is a set of criteria to define each of the primary pillars (Environment, Social, Governance), and while there is still some way to reach standardization, it is a far more structured concept than previous sustainability frameworks which frequently allowed companies to define, measure and "rate" their own performance.
ESG submissions first require a company to undertake an exercise in double materiality to establish which topics are seen as important both to the company and to investors. Data is then gathered and reported (often through voluntary disclosure schemes such as GRI, CDP and SASB) which demonstrates not only past performance, but also plans for improvement. This data is then evaluated by one or more agencies (and often by investment companies themselves) to provide ESG ratings for the company. With the requirement to demonstrate intent to improve, ESG disclosure should not be seen as a one-time activity, but a recurring practice that seeks to demonstrate a company's continued dedication and improvement in areas of non-financial operation and performance.
While environmental sustainability may have a tendency to dominate the headlines, it is important that companies come to understand their sustainability profile across all three pillars of ESG.
Environment – how does a company impact and manage its risks to the environment?
e.g. Biodiversity, product carbon footprint, water stress, climate risk
Social – how does a company interact and impact its stakeholders?
e.g Employee health & safety, chemical safety, product quality, supply chain labour, DEI standards
Governance – how is a company led and managed?
e.g. business ethics, board effectiveness
For many of the topics listed above, EHS software systems and teams are naturally aligned with ESG. Indeed, safety is a critical component of the Social pillar and safety management software provides not just tools for reporting on past performance, but, critically, can act as a vehicle to support the implementation of change and improvement programs. Companies that embed the development, implementation and improvement of safety programs within their business exhibit more effective, efficient and sustainable operations, which in turn facilitates stronger financial performance.
Isn't ESG just for listed companies?
While ESG is predominantly intended as a means to assist investors in their assessment of publicly listed companies, that doesn't mean it is irrelevant to others. Companies should carefully consider the benefits and risk mitigation opportunities often created through the implementation of sustainable operations:
An important topic in ESG is the recognition that a company's sustainability is driven not only by its own operations, but by those of its supply chain. It's going to become more and more common for reporting companies to ask for sustainability related data when evaluating suppliers. Those that cannot provide this data may find themselves being offered less advantageous deals, or even being excluded as commercial partners entirely.
Smaller companies that may hope to be acquired or seek funding in the future will find they are required to make non-financial disclosures as part of due diligence, as investors seek assurance that any new assets align with their sustainable investment strategies.
More and more employees are looking to work for companies that can demonstrate a genuine commitment to sustainable business practices; this trend is only anticipated to rise as Millennials and Gen Z – who are seen to prioritise societal contribution in their work – come to dominate the global workforce in the coming decade. A positive, demonstrable sustainable outlook by companies is therefore key to attracting and retaining talent.
For B2C companies, consumers are more conscious than ever of the impact of the products they purchase and their impact on the environment and society (be that plastic waste from the food and drink industry, or concerns of slave and child labour in the fast fashion industry).
Legislation is evolving and sustainability is gradually progressing from being a matter of voluntary disclosure to one of compliance. The development and planned introduction of CSRD in Europe, which will see reporting aligned with ESG principles made mandatory for around 49,000 companies. By 2026 this will include all publicly listed small- and medium-sized enterprises (except those on micro-markets). This is a trend we should expect to see repeated around the globe over the next 5-10 years, as ESG is refined and becomes more standardised. Failure to act ahead of legislative mandates may prove a costly burden in the near future.

While ESG is currently facing an increasing level of scrutiny, with claims of greenwashing and false representation, this is only likely to see the standards refined and enhanced with a renewed focus on demonstrable improvement/reduction of negative impact. Companies that commit to sustainable business operations will ultimately be rewarded and those that align themselves with ESG data standards and principles before being made to do so through legal compliance will face a far easier transition. Rather than debate and critique the worth of ESG as we've seen across the Internet (by highly visible people), organizations should consider the best path forward, especially because it supports employee safety and makes a positive environmental impact, and because materially relevant sustainability enjoys stronger financial performance.
RELATED BLOGS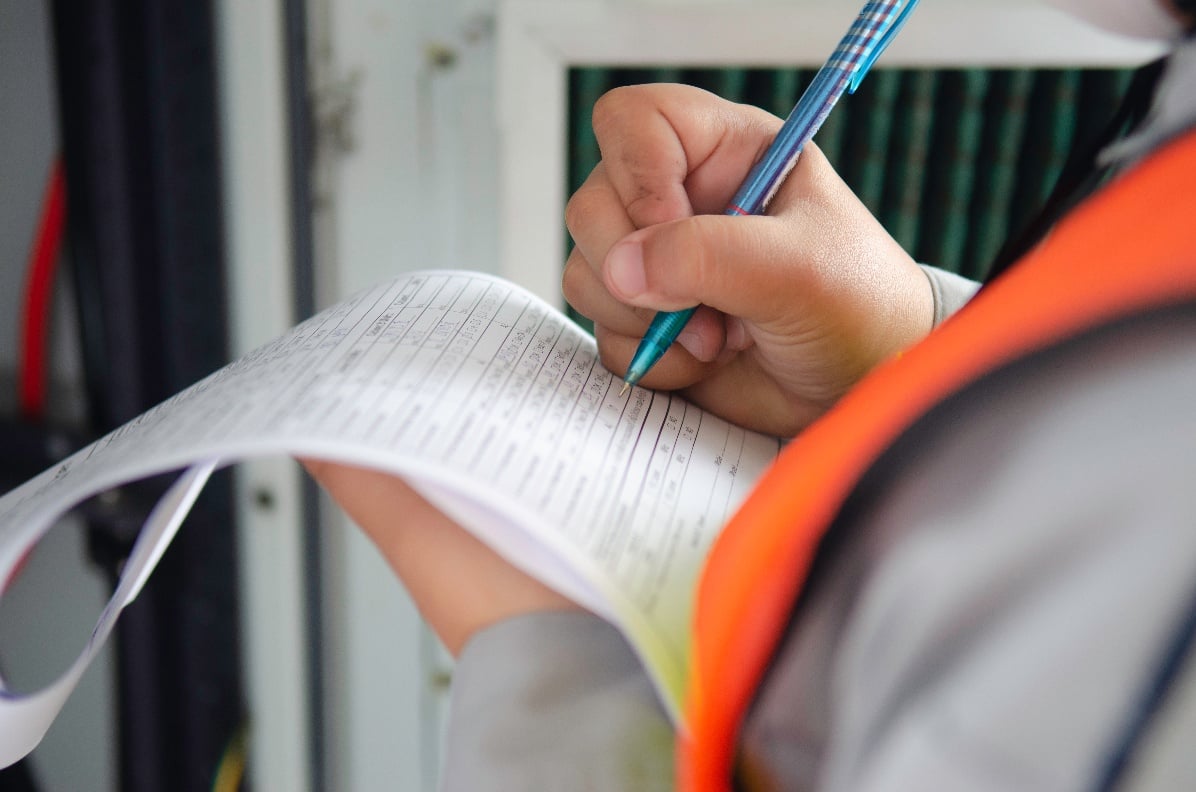 A Farewell to Manual Processes: Why You Should Ditch Them For Health and Safety
18 November 2021 - Evotix
One of the great classics in American literature is A Farewell to Arms by Ernest Hemingway. In the title, "arms" naturally means weapons, but it got us thinking about human arms—the ones attached to..
Safety Data and Analytics, Operational Efficiency, Safety Priorities, EHS Management Software, EHS, Workplace Safety Tips
Read Article