Warehousing Health and Safety Software
Maintain compliance and create a safe workplace. Manage all EHS activities for your warehousing sites in one system.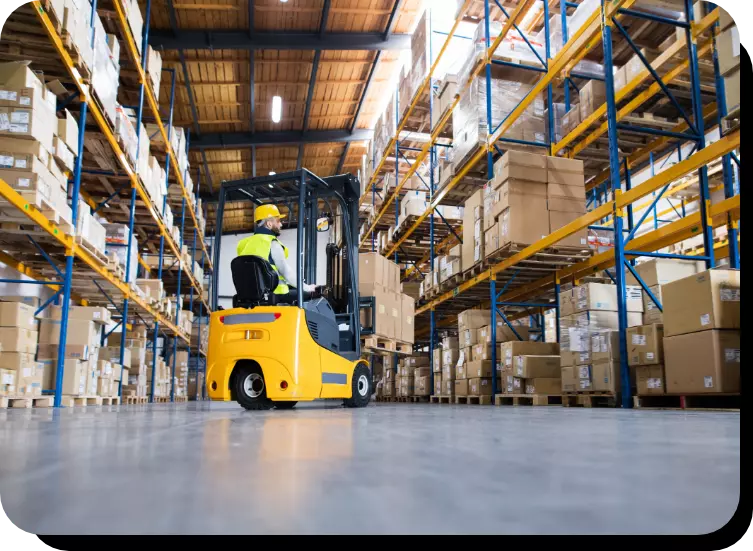 Transform your Health & Safety Program
Warehousing and storage facilities are busy, fast-paced environments, where people interact with constantly moving vehicles and automated systems. It is vital that workers are aware of their surroundings, understand hazards and learn how to mitigate them.
Our health and safety solution takes you away from paper and spreadsheets and back onto the warehouse floor. Share information about risks, establish safe practices, capture inspections and train your team on the go with microlearning.
"Assure has helped transform the safety culture at Motus. We now collect consistent, quality data from across our entire workforce. We can drill into this data and initiative positive change across the Group."
- Motus
How does Health and Safety Software help?
Identify And Control Risks
Review identified hazards. Assess the level of risk.
Use matrices to make high risk activities stand out.
Implement effective control measures.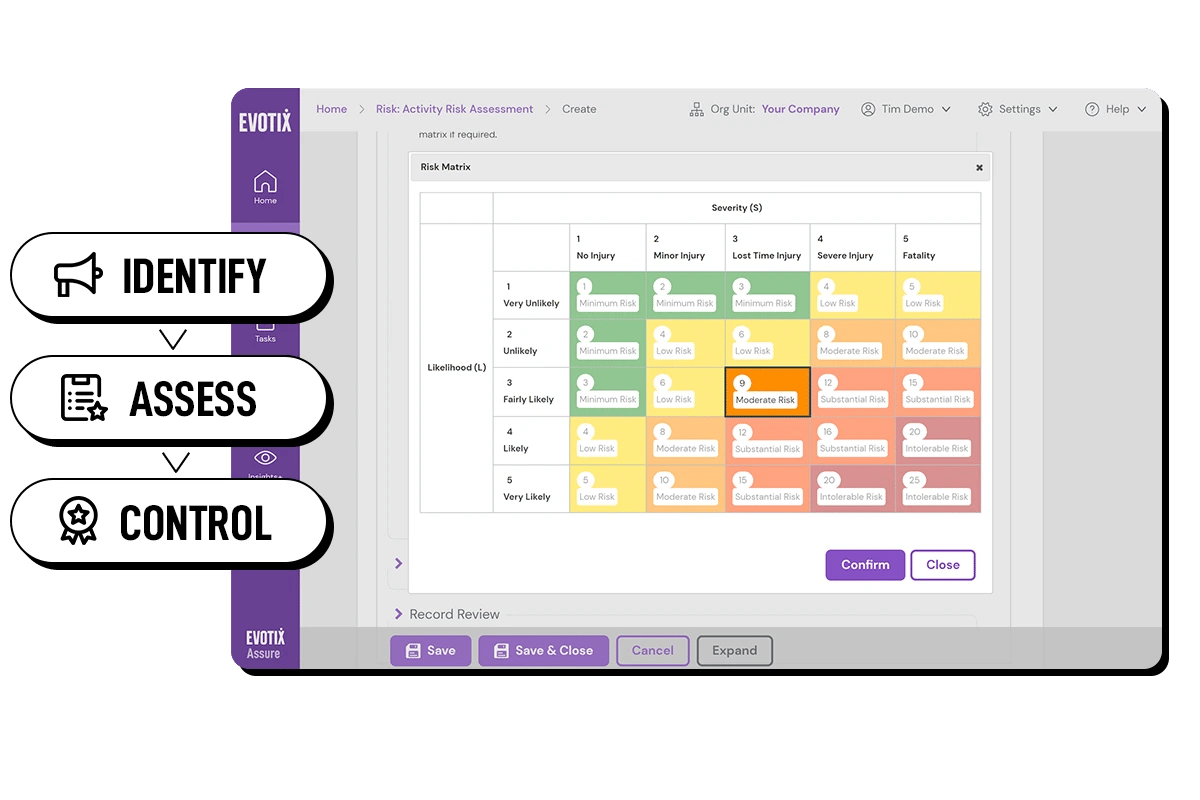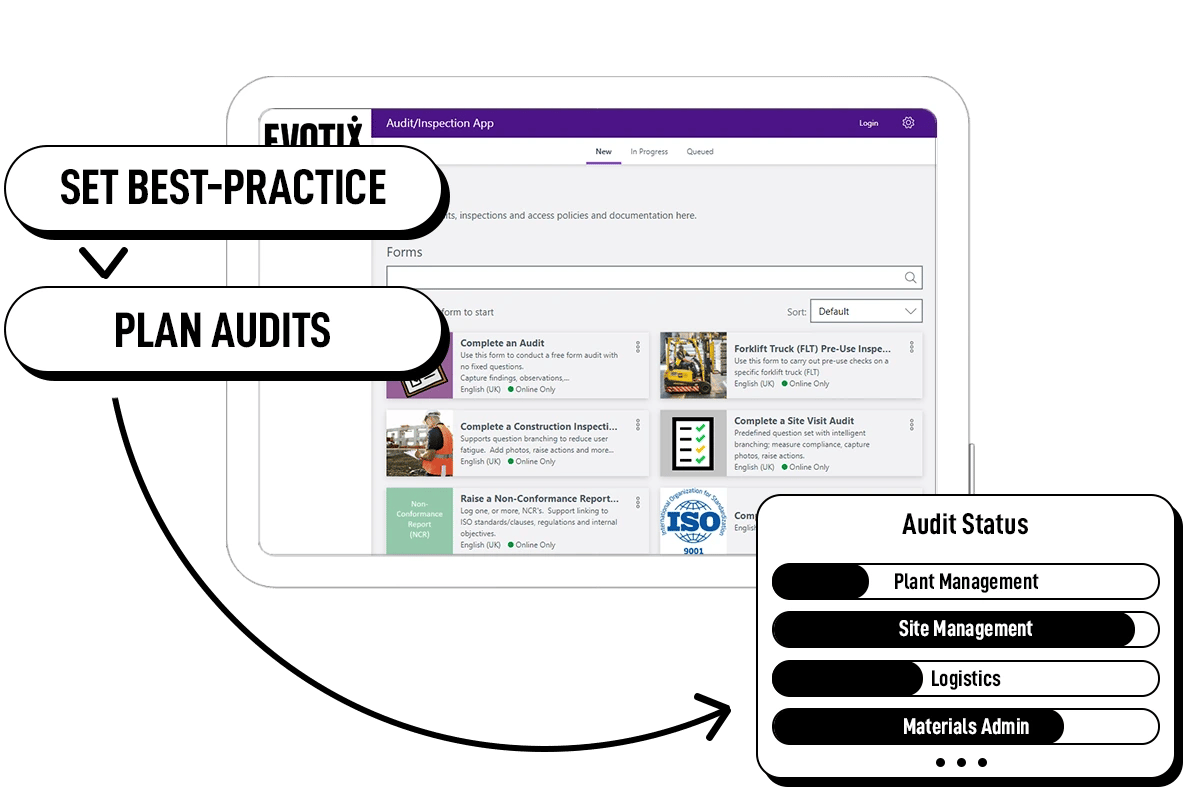 Set and Monitor the Standard
Implement best practice for all your audits and inspections.



Empower more people to inspect confidently.



Monitor progress centrally.
A simple, intuitive tool in everyone's pocket.



Capture everything that counts.



Incidents, near misses, safe and unsafe acts.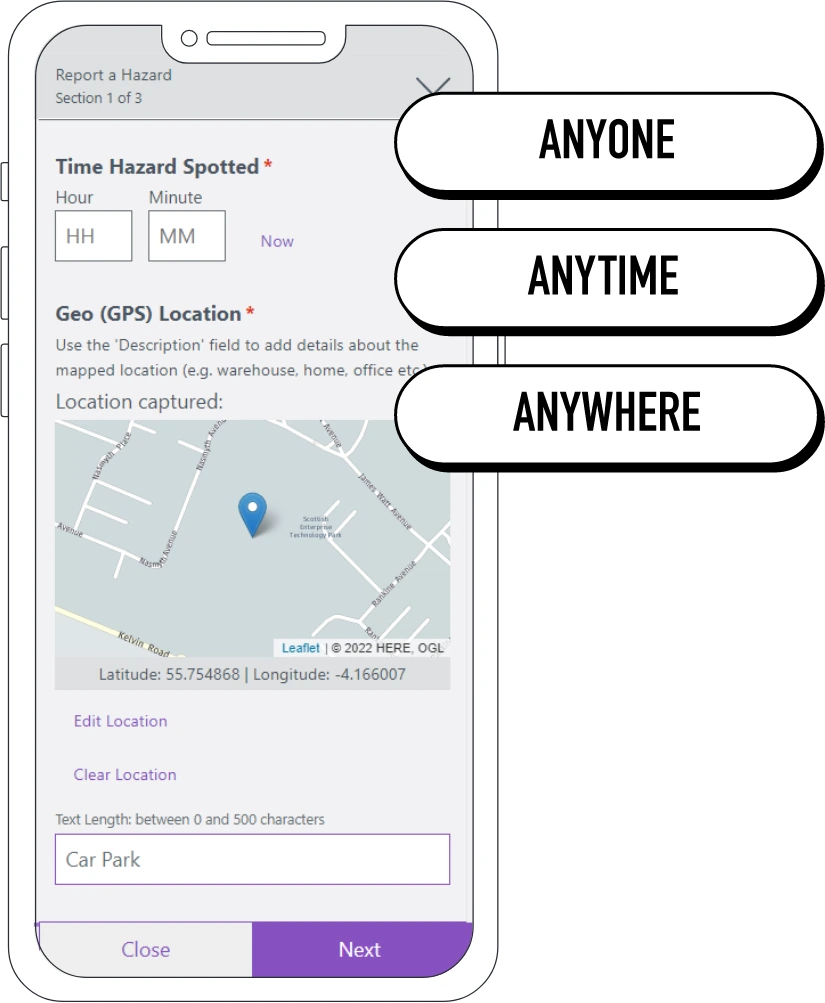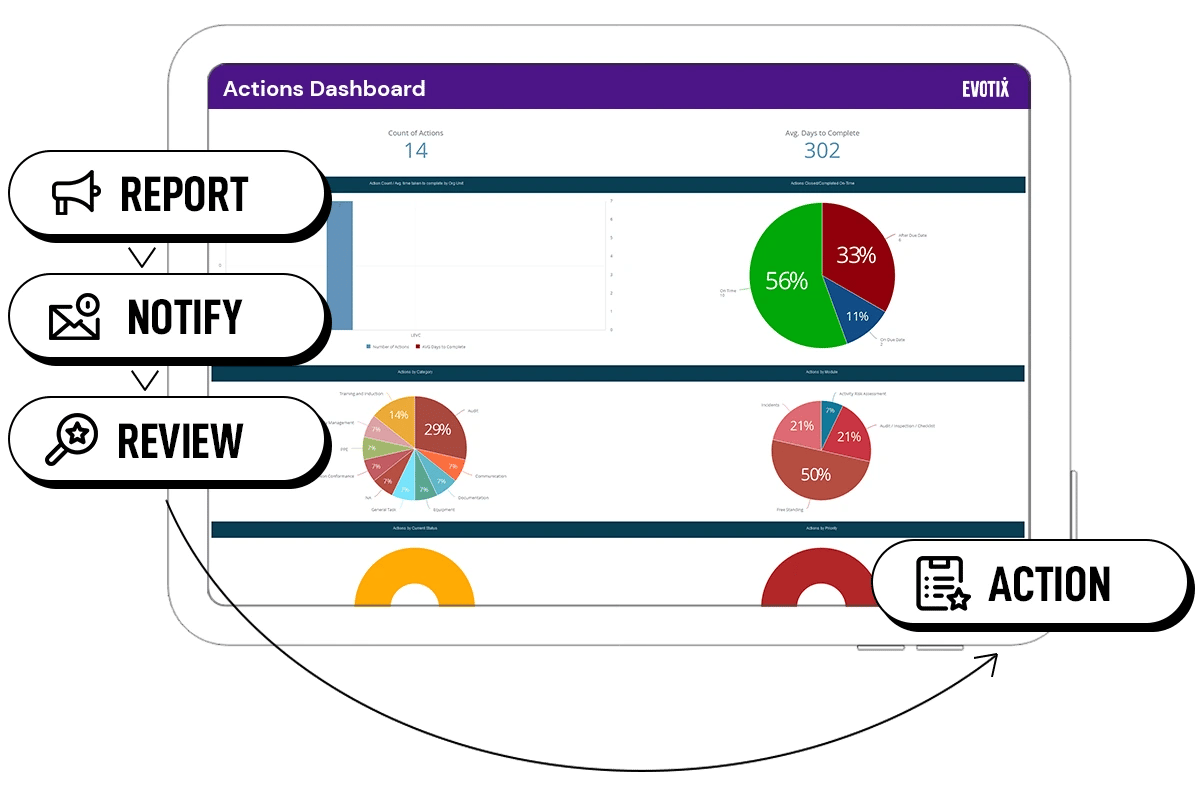 Be confident that the right policies and processes are in place to meet regulatory requirements.



The right tools prompt the right activities to keep your people safe.



Easily create and submit reports to regulators, including the HSE from within the system.