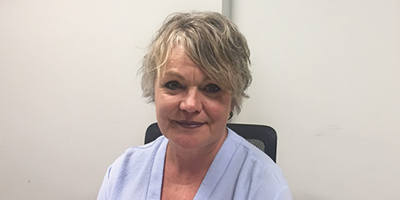 Name : Robyn McRae
Job Title : Business Development Manager, New Zealand
Length of time with SHE Software : 1.5 years
Tell us about what you do in the New Zealand office?
I have more than 10 years' experience in health and safety software sales as well as implementation, which has provided me with a solid expertise of the market and the typical challenges faced by organisations when managing health and safety.
At SHE Software, my official title is Business Development Manager, but I wear many different hats! Each day is different. I could also be a Project Manager, Solutions Architect or Account Manager.
What does a typical day look like?
There really is no such thing as a typical day in my role. It's what I enjoy most about what I do.
I spend a lot of my time speaking to health and safety professionals to understand their pain points and discuss how our health and safety software, Assure can help solve these. This could be at trade shows, local events or in-person.
I am a 'detail person' so I love getting under the skin of different problems and challenges to see how we can help.I spend the rest of my time managing several customer implementation projects, from initial scoping docs to supporting customers with go-live and ongoing employee engagement.
What do you enjoy most about your role?
Honestly? I enjoy all parts of my role as there is so much variety in what I do. I especially love working with our customers and seeing first-hand how our health and safety software is making a positive difference across their organisation.
What is the best thing about working at SHE Software?
While I generally like stick to a base routine of my standard working hours, one of the great things in working for SHE Software is the flexibility that we have. I can work from home whenever I need to, and if I have a family commitment or something that I need to do then I can simply flex my hours. Its great to have that balance.
What advice would you give to someone thinking of joining the team?
Open yourself to the team spirit! We are all here for the common good and to be part of a successful customer-centric software company. Bring your ideas to the table and make a difference.