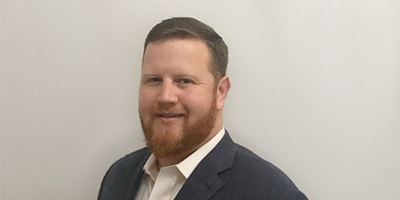 Name : Eric Sims
Job Title : Account / North American Partnership Executive
Length of time with SHE Software : 1 year 8 Months
Tell us about your role?
I have a hybrid role within SHE Software with the primary goal of generating revenue to support business growth, working closely with organizations to develop the best health and safety software solution to help them achieve their business goals.
I also manage our partner channel in North America, setting up and cultivating long term relationships to deliver our expertise to a broader audience.
What does a typical day look like?
A typical day is focused on solving my customers health and safety challenges. Right from the initial stages when you uncover potential problems that they may not event have thought of, to applying a configured solution. I work closely with customers throughout the entire process. Building the foundations for success and working with them full-circle to help them realize their potential is a huge win!
Whether it is directly with a client or with a partner, my role is to help them navigate the evolving landscape that is health and safety software.
What part do you play in the company's success?
As a member of the revenue generation team, I am focused on expanding our business in North America, adding both new clients and partners to the SHE Software portfolio. I have the opportunity to engage with a variety of people and organizations at different stages in their health and safety journey.
SHE Software's company values' echo a lot of what we here in the market. Being able to communicate our message effectively and make a difference not only in our market space, but worldwide helps keep SHE Software on the cutting edge of health and safety software.
What is the best thing about working at SHE Software?
For me, without hesitation, is the team. This team is incredible. Even as a global business I have the opportunity to build great relationships with team members across the globe. Everyone here is truly working towards the same goal of excellence and are always willing and able to help.
What would you say to someone thinking of joining our SHE Software team?
What's holding you back? The energy here is electric and I work with people passionate about making a difference. Also, we have a whisky bar…