PRODUCT FACTSHEET | 2 MIN READ
TRAINING MANAGEMENT SOFTWARE
BETTER TRAINING COMPLIANCE TO MAKE YOUR WORKPLACE SAFER!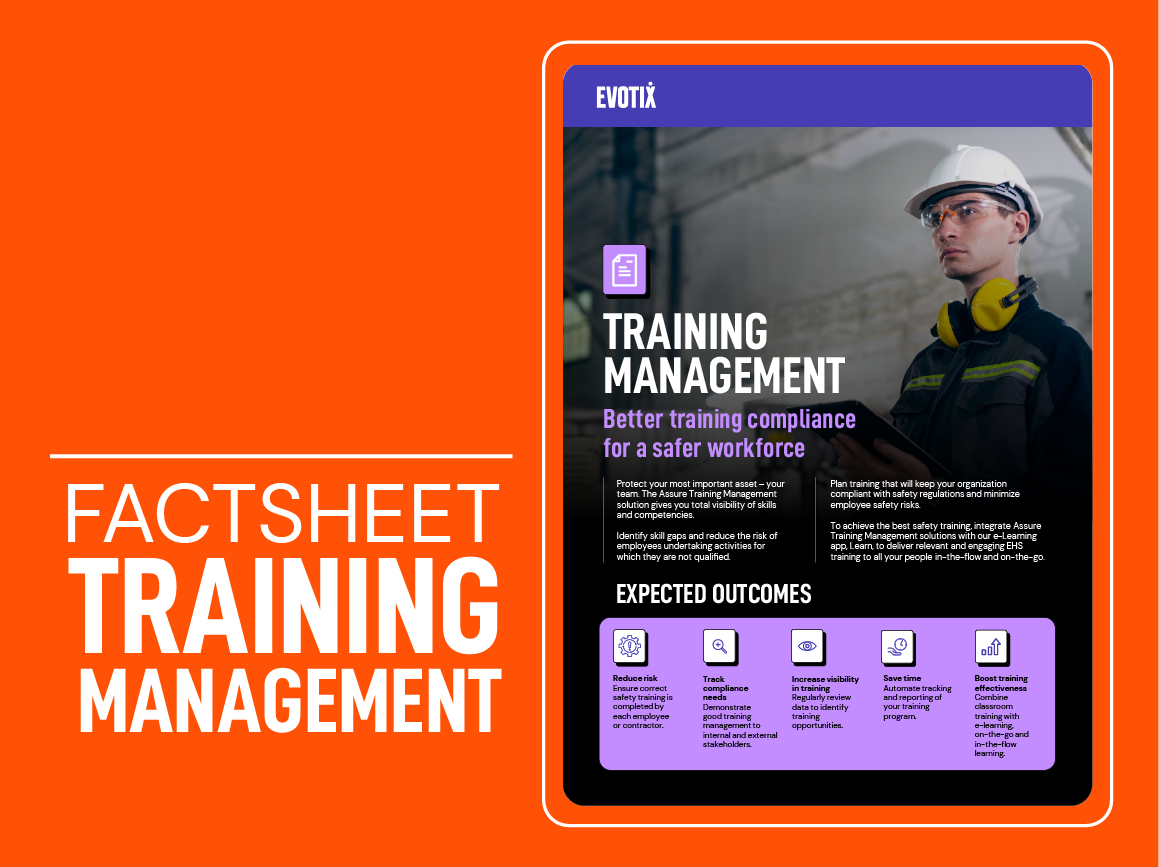 In This Factsheet, You'll:
Transform How You Manage Your Safety Training


Our

EHS

management software solution, Assure,

provides you total visibility of skills and competencies to help reduce the risk of employees undertaking activities for which they are not qualified.

Discover A Few "Aha" Moments
Our Training Management solution will help keep your organization compliant, but read the full factsheet to learn what all your expected outcomes will be.
Answer Your Big Questions on HOW Evotix Can Help You
When selecting the right EHS software for your business, it's important to find a technology partner that

offers a range of functionality adaptable to your needs.
What are you waiting for? Download this factsheet to meet the powerful technology that will protect your most important asset - your team.
Frequently Asked Questions (FAQs)
Why should I stop using manual processes to manage my health and safety processes?
What type of businesses should say goodbye to using manual processes to manage safety?
What type of return on investment could health and safety software provide?
Is Evotix's EHS management software, Assure, available on mobile devices?