How To Make The Business Case For Health and Safety Software
If you are a health and safety professional or anyone else charged with the task of making the business case for health and safety software, this guide can help convince your organization to stop viewing health and safety as a cost center and make an investment in software.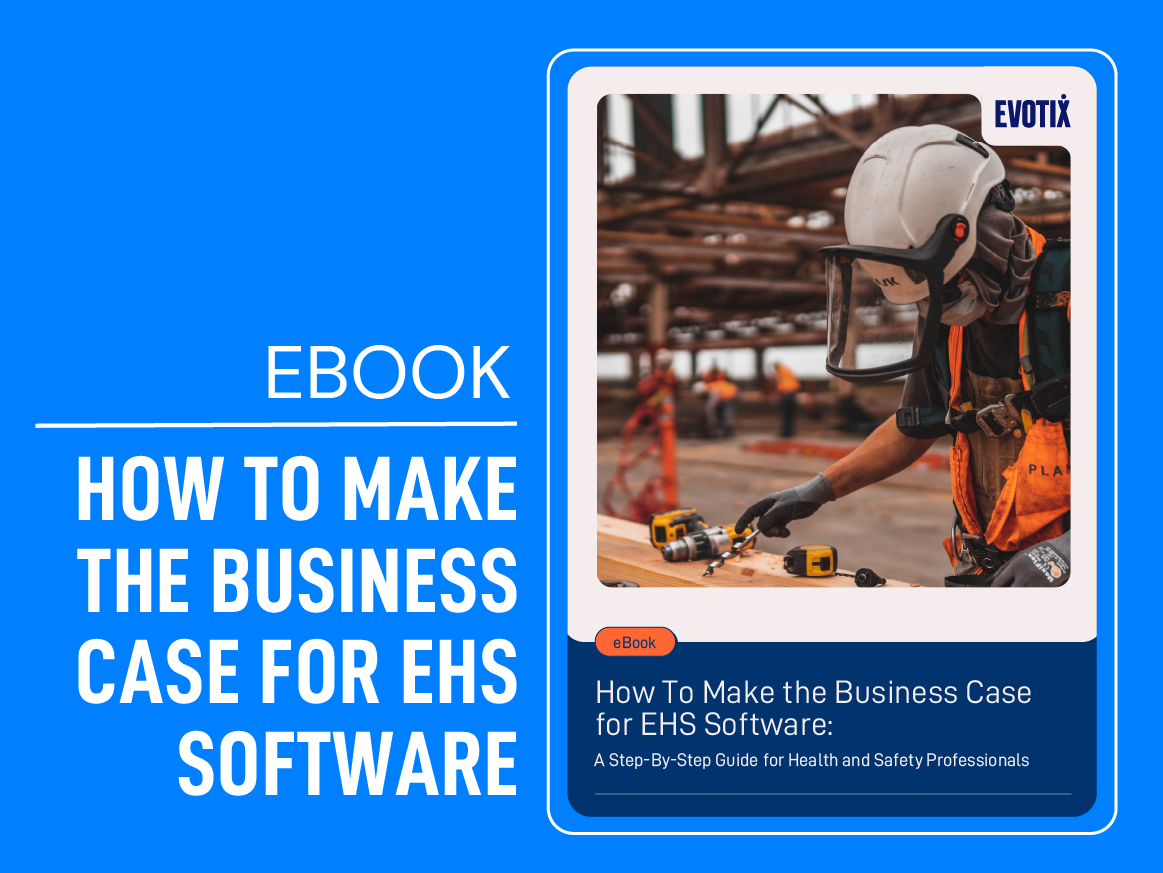 NOW is the time to automate EHS processes!
Before we look at building a business case, we must first understand why now is the time to invest in EHS software.
Just look across your organization. Other business units use modern systems and technology. Why should your EHS team keep using the spreadsheets and paper forms that others have left behind?
Reviewing the advantages of EHS software can serve as an inspiration for building your case. Here are some of the most compelling benefits:
Streamlined Data Collection
Data Logging On-The-Go
Consistent Reporting & Data Quality
Improved Efficiencies
Better Compliance
In This eBook, You'll:
Learn Why Now IS The Time To Invest In EHS
EHS software streamlines data collection, storage and access. It automates health and safety processes and can help reduce costs.
Understand How To Build Your Business Case
Justifying EHS software to an audience that is not predisposed to invest, is not an easy feat. Evotix is here to make that process easier.
Uncover What To Look For In EHS Software


When selecting the right EHS software for your business, it's important to bear a few primary business questions in mind.
What are you waiting for? It's time to take the next step in making your workplace safer for everyone.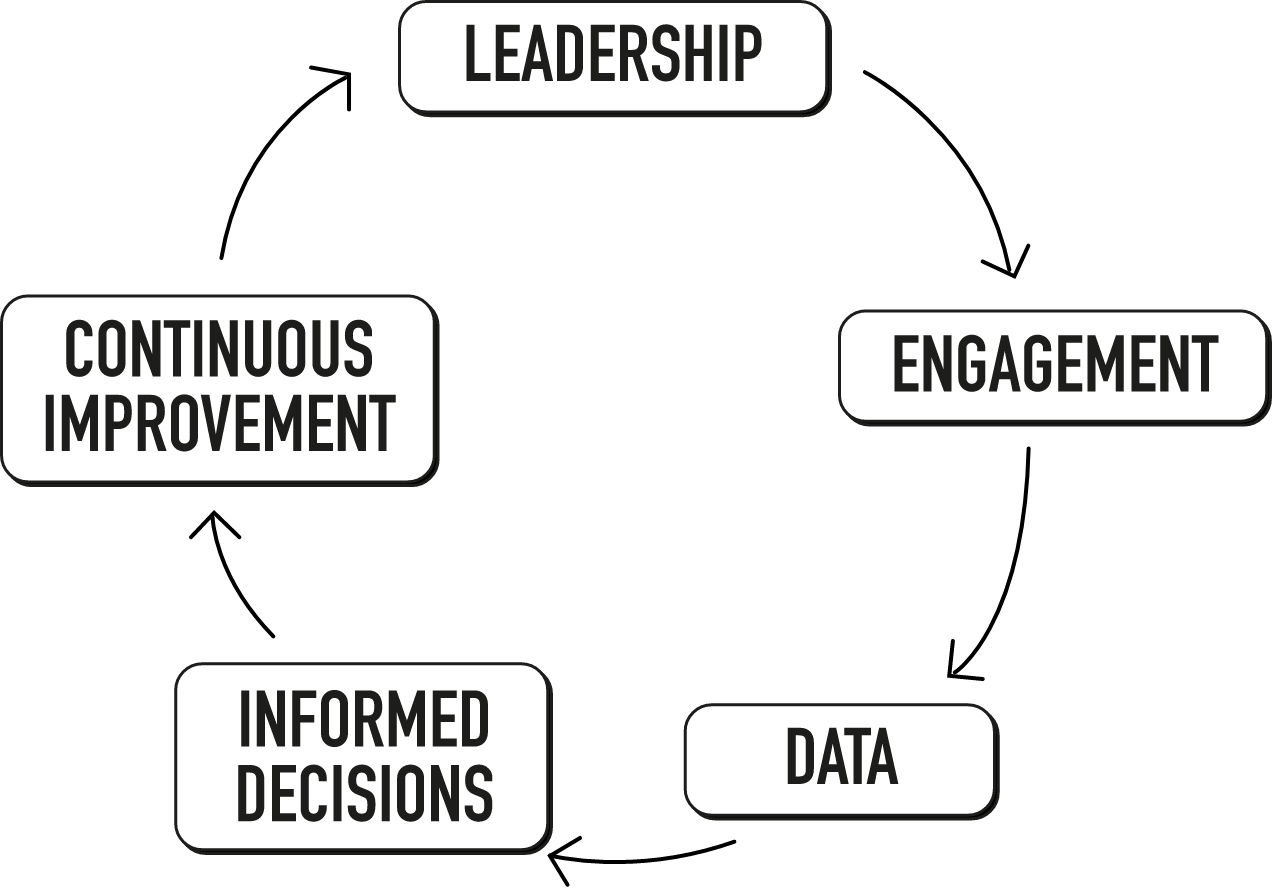 Still not sure if the eBook will help you? Here is a preview of the steps to building your business case.
Although the contrast of the health and safety paper chase with streamlined business processes might seem to be a strong reason for acquiring EHS software, it will not be enough to convince the business.
The good news is that, with some preparation and research, you can do it with the steps outlined below:
Look for areas of improvement: By uncovering gaps, bottlenecks, weaknesses and costs you'll be able to provide

tangible improvements

that will directly benefit the business.
Engage Stakeholders: Securing buy-in can be difficult, but it is not impossible. Working with colleagues and other team members to drive change and help solve the health and safety crisis that totaled over

$20 billion

in costs for workplace self-reporting injuries and ill health in 2018/19.
Calculate ROI: Simply put,

money talks.

By calculating the ROI of EHS software, you add a powerful tool to your business case arsenal to convince those executive decision-makers.
Overcome Objections: You will likely be confronted with objections. Being

prepared and informed

is therefore imperative. Our guide details objections which we have commonly faced and how to deal with them.
For more information, why not download the guide or come and have a chat with some of our EHS experts.
Frequently Asked Questions (FAQs)
Why should I stop using manual processes to manage my health and safety processes?
Just look across your company. Other business units use modern systems and technology. Why should your health and safety team keep using the spreadsheets and paper forms that others have left behind? What does it say to the people and teams about the importance of health and safety when, in the 21st century, health and safety professionals are filling out pieces of paper while everyone else uses the latest software?
What type of businesses should say goodbye to using manual processes to manage safety?
What type of return on investment could health and safety software provide?
Still unsure if EHS software is right for your business?
Use our safety calculator to find out how much time and money you can save by going digital.
Calculate my ROI