7 Rules of Engagement To Get Your Employees Engaged in Health and Safety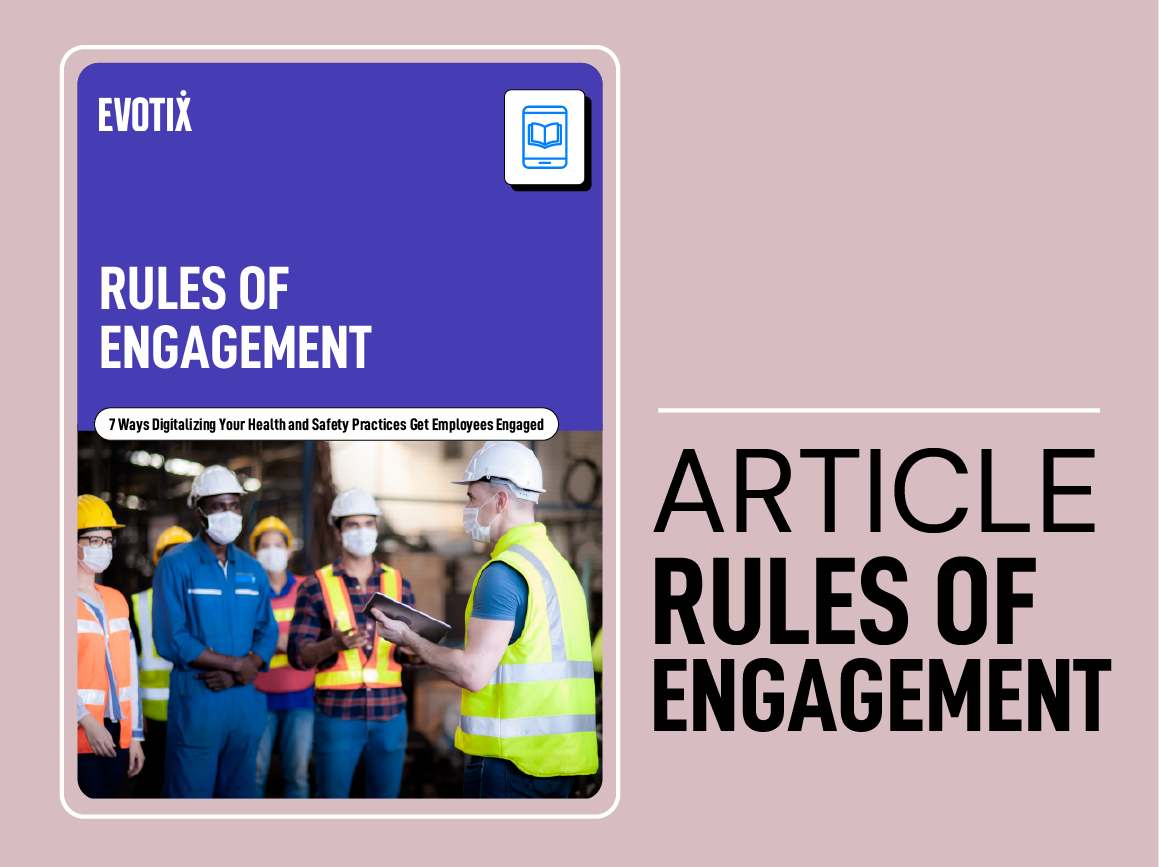 In This Article, You'll:
Improve Safety Maturity and Drive Engagement
The modern workforce expects an engaging work environment including the technology needed to make participation easy.
Discover A Few "Aha" Moments
See why EHS technology matters and the top 7 ways using health and safety technology can drive engagement.
Answer Your Big Questions on WHAT an Engaged Workforce Can Do
According to a recent Gallup poll on workplace engagement, "Business or work units that score in the top quartile of their organization in employee engagement have nearly double the odds of success when compared with those in the bottom quartile.
What are you waiting for? Download this article to understand how technology can transform your workplace. It is time to bring health and safety into the 21st century.
Frequently Asked Questions (FAQs)
Why should I stop using manual processes to manage my health and safety processes?
What type of businesses should say goodbye to using manual processes to manage safety?
What type of return on investment could health and safety software provide?