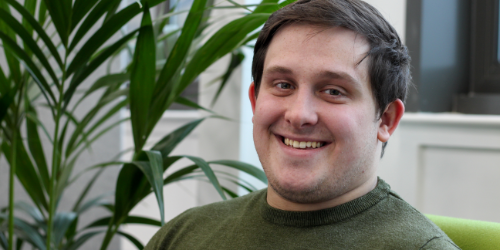 Name : Sean McAughtrie
Job Title : Business Analyst
Length of time with SHE Software : 1 Year 8 Months
Tell us about your role?
I work as a Business Analyst in the Finance Team. I provide analytics on customer and financial data, annual budget and quarterly reforecasts. I provide reports to Senior Leadership team and the Board to provide them with visibility of financial forecasting, current performance and how we are tracking against our financial goals.
What does a typical day look like?
When not recording weekly or monthly data, the typical day could range from reviewing and improving existing reports and reporting tools, to calculating commissions and bonuses for employees, to reforecasting the budget for increased accuracy or additional scenarios.
What do you enjoy most about your role?
The challenge, no day is the same, there is always more information or additional data that can be reported on or other reports that can be improved, not standing still always moving forward.
Without accurate budgeting, forecasting, and analytics it is impossible for a company to have realistic targets and goals for the future. With monthly, weekly, and yearly analytics it allows us to keep track of the improvements the company is making in each area of the business and use this data to help understand what has made the improvement, to help make further improvements in the future.
What is the best thing about working at SHE Software?
There is a number of great things about working at here at SHE Software – from being able to, the work flexibility, working collaboratively across different departments, and the fact that everyone is always happy to help. The company culture is fantastic.
What advice would you give to someone thinking of joining the team?
Do it! SHE Software is a great place to work and everyone is always striving to make it even better.