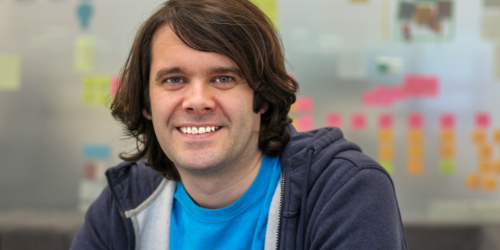 Name : Andrew Thomson
Job Title : Software Test Engineer
Length of time with SHE Software : 2 years
Tell us about your role?
As a Quality Assurance Engineer, I am responsible for ensuring that all the new features and functionality developed in Assure are delivered in line with agreed specifications. It is important that we deliver a quality product to the customer; one that the customer can use with minimal issues and interruptions to the user experience.
What does a typical day look like?
There is no typical day here at SHE Software, which is one of the things I really enjoy. But here is what today looks like:
Morning Stand-up with the team to discuss what we are working on in the sprint
Refinement session with the team to define and understand future items
Creation of test plans and scripts for current and future sprint items
Review test plans and scripts with other QA's to ensure quality
Execute tests for items in the current sprint
A game of FIFA (or two) during my lunch break in the games room


What do you enjoy most about your role?
I enjoy working as part of a team helping to refine our sprint items. This process gives me a better understanding of not only how the items are supposed to work, but also why these items are important to our customers. I value having the opportunity to share my opinions and experience on how the items should/could work which goes a long way to ensuring that we are creating a quality product before any development has begun.
What is the best thing about working at SHE Software?
The people. Everyone is approachable and always willing to help each other. There is a great team spirit and lots of collaborate to ensure we get our work completed on time and to the highest quality.
What advice would you give to someone thinking of joining the team?
We work in an agile environment, so the best advice I could give would be to always be positive and embrace change.