SHE Software to showcase mobility at the Health & Safety Event
14 March 2017 - SHE Software Ltd
SHE Software's mobile app with offline capability will be on show at this year's Health & Safety Event, NEC Birmingham, 21-23 March.

Mobility is key to intelligent health and safety solutions
SHE Software's mobile app with offline capability will be on show at this year's Health & Safety Event, NEC Birmingham, 21-23 March.
At SHE Software we believe that health and safety software management systems, supported by mobile apps, are a perfect complement to each other. While the development of health, safety software systems demonstrably delivers considerable benefits, the marriage of these management systems with mobile accessed Cloud, or intranet web-based technologies, has created a greater degree of flexibility and immediacy for many clients across numerous sectors.
For example, our safety management solution, Assure, can be accessed via any web-enabled device simply using a web browser, the Assure Mobile App is designed to enhance the interface for access via mobile devices.
The Assure Mobile App allows our clients to take advantage of a simple touch interface and all the other functionality and tools that users of smartphones and tablets have become accustomed to. The app provides seamless access to camera and GPS – allowing users to take pictures and video with location information embedded by the device while you are on the move. These multimedia files are then automatically linked to records a user might be completing.
So, how is web-based health and safety software management, combined with the great flexibility offered by mobile platforms, delivering positive change to an ever-increasingly dynamic workplace?
Supporting the changing nature of HSW in the workplace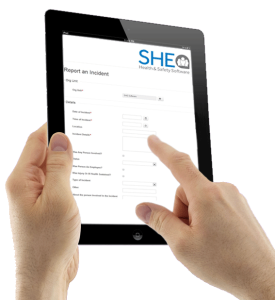 Technology is fast becoming an enabler that encourages people to do the right thing. Gone are the days when corporate IT systems acted as a barrier. We have undergone a technological and cultural transformation in the consumer world. With Cloud based systems employing mobile, easy-to-use consumer-style technologies, this consumer world is now entering the workplace. Today, technology is becoming a kind of benign, or 'good' virus: with the right support it quickly propagates through an organisation because it simply and robustly supports best practice. By making reporting instant and more accessible through a web browser on a mobile platform, the system acts as an enabler and catalyst to nurture a pro-active reporting culture. Reporting moves away from manually manipulating spreadsheets and sheets of paper and into a unified system, adding consistency across an organisation.
Making a difference and enhancing engagement
The common refrain within HSW is, "What I do or say won't make any difference". The solution – make it easy to comment and provide reward and feedback. A very simple app can report safe and unsafe acts. The key is, at the "back end", to raise alerts and make it very easy to respond with feedback – and indeed to intervene quickly if required. One organisation has increased by a factor of 20 the reporting of unsafe acts while halving accidents. Again, borrowing from the consumer world, adding a "gaming" element with rewards for valuable contributions can provide additional motivation.
An unceasing commitment to improvement
Technology then has the power to democratise responsibility for HSW, spreading positive behaviour and driving continuous improvement in managing workplace risk. Another important element to mobile, web-based health and safety software management is that a whole range of data can be captured in real time. Data can then be configured and assembled in multiple ways and disseminated to employees and contractors as required with users afforded different access rights depending on their roles and departmental profile. Ultimately, mobile incident tracking and analysis tools lead to a more responsive proactive and reactive safety regime.
About SHE Software
SHE Software has delivered solutions to a global customer base over the past 20 years. SHE Software provides insight to implement and sustain an effective health and safety solution that reduces risk in the workplace. Our long term partnership builds on intuitive software configured to do what you need.
Our latest solution, Assure, is now trusted by more than 700 organisations and half a million individual users. Our customers are people with legal or functional responsibility for complex or dispersed operations where traditional approaches to managing health and safety are challenged by today's complex workplace. We are established specialists in our field who are trusted and good to work with, which is demonstrated by our customer loyalty and rapid growth.
About Assure
Assure by SHE Software helps you set up and maintain an online safety and compliance management system that covers all your organisation's health, safety and environmental requirements. The wide range of products will allow you to comply with current legislation and best practice, as well as helping you meet recognised health, safety and environmental standards.
RELATED BLOGS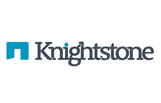 Welcome to the SHE Family, Knightstone Housing Association
1 December 2014 - SHE Software Ltd
SHE Software is proud to welcome Knightstone Housing Association as a customer.
Read Article