SHE Software sponsors IOSH Rail Industry Conference
19 November 2018 - SHE Software Ltd
SHE Software is delighted to sponsor this year's IOSH rail industry conference, taking place in Manchester on 20 November.
Now in its 14th consecutive year and led by the IOSH Railway Group, the flagship event is aimed at safety and health professionals and operations managers working across the railway industry.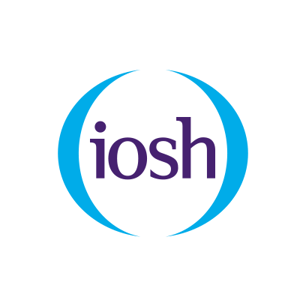 The theme of this year's conference is, 'Reflections – influencing our future'. The event will consider how lessons learnt from the past can be used to enhance and improve future railway culture and experience.
Sarah Bailey, SHE Software's transport sector lead, said: "Britain has one of the safest railways in Europe and there are some fantastic examples of companies demonstrating best practice in health and safety across the industry.
"With increasing passenger numbers combined with, what is an extremely complex industry, health and safety needs to remain high on everyone's agenda as the consequences of compliancy could be disastrous.
"New innovative technologies can help organisations take an innovative approach to health and safety and reducing incidents, improving safety culture and providing a real-time view of safety performance."
In addition to a full programme of talks and discussions, the IOSH conference will feature industry experts who will provide effective and practical advice and learning to help and positively inspire industry to improve.
Sarah added: "We're delighted to sponsor this year's event and look forward to meeting delegates to talk about how we can help solve their health and safety challenges and transform how they currently manage health and safety."
Click here for more information on the conference.
RELATED BLOGS

SHE Software is supporting Capita Real Estate and Infrastructure on RISQS supplier audits
21 May 2018 - SHE Software Ltd
SHE Software is pleased to have been working with Capita Real Estate and Infrastructure, one of the UK's leading providers of professional support services on the Rail Industry Supplier Qualification..
Read Article