SHE Software is delighted to sponsor Verdantix EHS Summit Americas 2019
20 September 2019 - SHE Software Ltd
SHE Software is delighted to be a sponsor of the Verdantix EHS Summit Americas 2019. Now in its eigth year, this year's event will focus on 'Achieving EHS Excellence With Innovative Technologies'.
The Summit takes place on September 24-25 in Atlanta, Georgia, bringing together more than 170 EHS professionals and technology leaders to share insights on how to improve EHS outcomes with innovative technologies such as software, mobile apps, fleet safety, virtual reality, smart PPE and data analytics.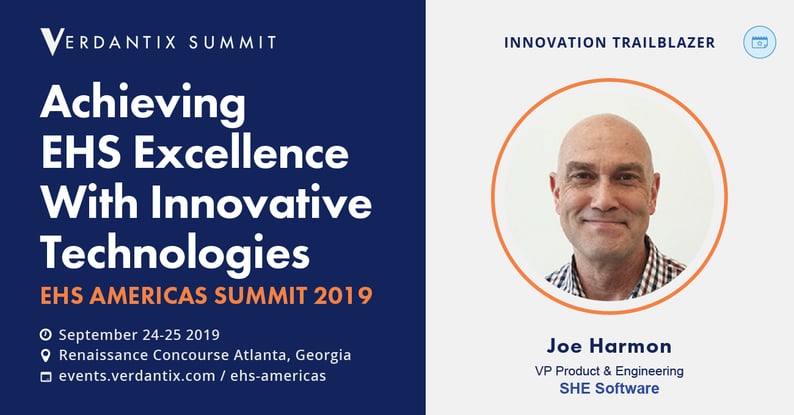 During the two-day Summit, SHE Software's VP Product & Engineering, Joe Harmon, will present on, 'Does User Engagement Matter?'
The presentation will occur on Monday, September 24 at 11:50 a.m. and will focus on the challenges of creating a culture of safety, the role of UX/UI methods and configurable tools to improve employee engagement and how the EHS market views the value of a highly engaged workforce.


Find out more about the Verdantix EHS Summit Americas 2019.
RELATED BLOGS

A Wee Dram of Whisky in the Big Easy: SHE Software at Safety 2019
28 May 2019 - SHE Software Ltd
Did you know that a Scot named John Law, while serving as finance minister for France's Duke of Orleans, was granted Louisiana in a charter in 1717? And, just three days later, his resolution to..
Read Article