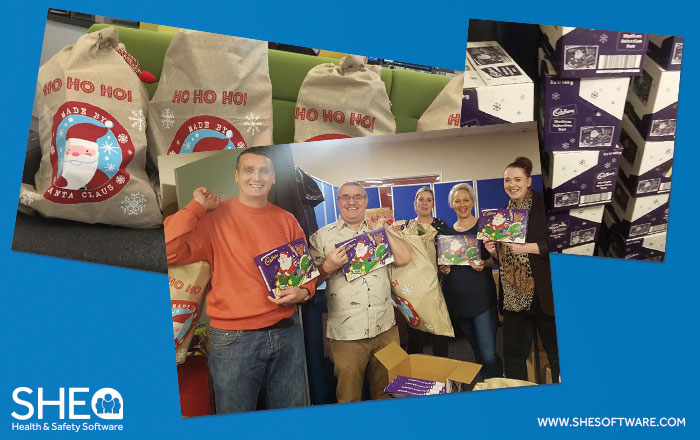 The SHE Software team have been busy getting ready for the festive season and raising money for charity. Our Christmas charity drive saw our team, getting involved in a range of fundraising activities from some 'attempting to' grow beards to the crowning of the 'SHE Software Christmas Jumper 2017 Champion'.
This year, our Charity Committee chose to support local charity, Blameless. Based in Hamilton Academical FC Stadium, South Lanarkshire, the charity helps create "happy childhood" memories for children who have been directly or indirectly affected by addiction or alcoholism, as well as raising awareness and educating young people and families of the dangers of alcohol and drugs. The charity provides recreational activities, ranging from a mini cinema theatre, to sensory room for autistic children, to sensory garden – all providing opportunities for children and families to escape from the pressure of their own life by providing fun in recovery.
Funds raised by the SHE Software team purchased selection boxes and a range of toys for children attending the annual Blameless Christmas party which took place on Sunday 17th December.
David Foley, Vice President, Head of SHE Charity Committee said:
"We are delighted to have contributed towards the Blameless Charity and helped put a smile on children's faces over the festive season. We are looking forward to seeing how SHE Software can further support the charity in 2018 as they look to expand and further grow their reach of who they can help and support in the community."
Colin McGowan, Trustee, Blameless said:
"Blameless are delighted to have support from SHE Software. We have already put smiles on many children's faces with the generous donation for our Christmas Party and we look forward to building positive partnership networking, reaching out to the whole community as we continue to strive to breakdown the stigmas attached to addiction."
To find out more about Blameless, click here.