SHE Software at Safety in Action Australia, Sydney
9 October 2018 - SHE Software Ltd
SHE Software is delighted to be attending Safety in Action Australia, which takes place in Sydney on 9-10 October 2018.

Come and meet us on team on stand 13B to find out more about our health and safety management software solution, Assure. Our IOSH and NEBOSH accredited team will be on hand to answer all your questions and to discuss your health and safety management challenges.
If you'd like to arrange a meeting, get in touch and we'll contact you to schedule a convenient time:
The Safety in Action exhibition series has been the meeting place for the Australian safety industry for almost two decades. Thousands of safety professionals across the industry have visited Safety in Action to discover new solutions to help them achieve their goals in creating safer workplaces.
Safety in Action provides new ways of safety learning by means of practical workshops from industry experts, exhibitor meeting services to receive personal advice, Q&A sessions with experts & safety tours in which professionals guide you over the show floor and introduce you to some key brands and developments in your specific sector.
RELATED BLOGS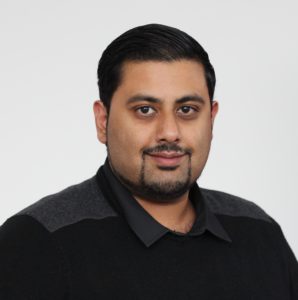 Health and Safety download with ..... Sohaib Bismal
29 August 2017 - SHE Software Ltd
Joining SHE Software over two years ago, Sohaib currently works in the technical team, supporting customers and users with their technical enquiries.
Read Article