SHE Software announced as new Principal Sponsor for NZISM
23 May 2016 - SHE Software Ltd
The New Zealand Institute of Safety Management (NZISM) is New Zealand's leading professional organisation for occupational health & safety practitioners and represents the interests of individual members who work in private or public sector organisations throughout New Zealand.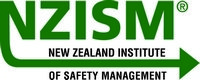 ---
The main objectives of NZISM are to help its members develop their skills and knowledge in workplace health and safety. Having delivered software solutions to a global customer base for over 20 years, SHE Software are suitably experienced to help support their objectives and demonstrate the Assure solution, which is now trusted by more than 160 organisations and over half a million users worldwide.
NZISM in conjunction with IOSH has a professional membership pathway for health and safety practitioners in New Zealand and this announcement which comes just ahead of this year's Safeguard National Health & Safety Conference 2016, further strengthens our reach and commitment to our work in the Southern Hemisphere.
The Safeguard conference which runs over two days and is held in Auckland, promotes the use of health and safety to influence positive change across all levels of organisations. Described as a year of 'significant change' which includes the introduction of The Health and Safety at Work Act, which came in to force on 4 April this year, the conference aims to inspire delegates to move further along that journey.
Safeguard kicks off this year on Wednesday the 25th May, with a number of workshops and international keynote speakers. As Principal Sponsors, SHE Software will be on the NZISM stand to discuss attendee's requirements and to provide an overview of our Assure solution.
RELATED BLOGS
New customer announcement: Briggs Marine & Environmental Services
9 January 2018 - SHE Software Ltd
SHE Software is pleased to announce Briggs Marine & Environmental Services as a new customer of its health and safety software, Assure.
Read Article