IOSH calls on Government for Retention of 'Management' ACOP
12 March 2013 - SHE Software Ltd
All too often, opportunities arise for employers to criticise health & safety 'red tape' for being such a burden that it affects the competitiveness of their business.
We agree that nobody should support unnecessary regulation. However, reactionary criticism is mainly about basic minimum standards that have contributed to making workplaces fairer and safer.
The effects of poor health and safety management in the workplace are shocking. The HSE reports that in the UK for FY11/12:
1.1 million working people suffered from work related illness
173 workers were killed at work
212,000 over-3-day absence injuries occurred
27 million working days lost due to work related illness and injury
Workplace injuries and ill health cost society £13.4 billion
Guidelines exist for a reason
The Government is now planning to cut important guidelines that help employers to comply with health and safety laws.
The Institution of Occupational Safety and Health (IOSH) is the Chartered body for health and safety professionals with more than 42,000 individual members in over 100 countries.
An online petition has been started by IOSH President Gerard Hand on behalf of the Institution to save the 'Management of Health and Safety at Work Approved Code of Practice' (ACoP) which is described as "the code that protects workers, business and the economy".
The e-petition is the first-ever to be posted on behalf of IOSH and states:
"This ACoP helps employers prevent serious work-related injuries, illness and death. Removal implies this is less important – potentially costing life and limb, as well as damaging businesses and the economy.
Employers rely on the authoritative 'special legal' status and assurance of the ACoP to ensure they are legally compliant. Removal could cause confusion and uncertainty.
In a recent consultation, the majority of respondents wanted it retained and neither Lord Young nor Professor Löfstedt recommended withdrawal.
Replacing the ACoP with non-approved guidance would NOT provide the same authority, assurance or convenience as a single reference. The Government should work with stakeholders to improve the ACoP and its high-level guidance.
We urge the Government to IMPROVE and RETAIN the 'Management of Health and Safety at Work Approved Code of Practice' for the benefit of all concerned".
Show IOSH your support
If the petition reaches 100,000 signatures, it triggers consideration and a possible debate in Parliament. Such a debate would draw attention to the issues and supporting MPs would get the opportunity to make the case for retention. To help secure 100,000 signatories, IOSH is encouraging its membership and all interested parties to sign-up.
RELATED BLOGS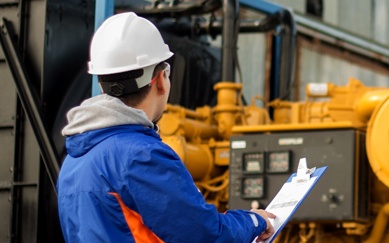 OHSAS 18001: as easy as one, two, three
9 December 2013 - SHE Software Ltd
A recent study by the Trade Union Congress (TUC) revealed that among employees' chief work-related concerns is the impact of the age of austerity on workplace safety – job cuts have increased the..
Read Article