This month's health and safety download features Andy Hutt, Executive Director and Vice President Sales, SHE Software.
Andy leads the global sales team, working closely with both his colleagues and clients to deliver the best solutions based on their business needs now and in the future.
Find out more about Andy's role, his background and what he sees as key considerations for organisations when purchasing health and safety software.
Andy, tell us a bit about yourself?
I've been married for 27 years (gulp!) and have 2 girls 16 and 20. Life is never dull with three women in my life, hence my need for escapism like golf, badminton and mud runs!
I joined SHE Software in 2015, bringing over 20 years of sales and leadership experience within the technology software industry and currently head up the Sales division.
What led you to working for SHE Software?
I started my career interestingly enough, serving with the Royal Navy as an Electronics Engineer. However, since the mid 1990's I have built my career working in the technology software sector, with both NASDAQ quoted software companies and pre-IPO start-ups. My previous roles included developing and executing go-to-market strategies to drive incremental sales revenues.
Since joining SHE Software, I haven't looked back! I am extremely passionate about making a real difference to our customers and firmly believe in the value that our solutions have to offer. Over the past two years, the company has expanded rapidly with lots more exciting opportunities afoot.
What does a typical day look like?
I love that no two days are the same. My team is spread globally so I spend a fair amount of time in different parts of the world providing support where needed and speaking to a number of organisations. Not one for sitting behind a desk all day – it suits me perfectly!
How do you motivate your team?
Quite simply by listening to my team, trusting them and fostering collaboration! We are here to support each other, whether it is coaching, developing, mentoring or sharing best practice, the mentality that we work together to deliver the best for our customers is central to our culture and how we operate.
From your conversations in industry, what are the biggest challenges currently being faced by health and safety professionals?
Gosh – there are quite a few, but two of the main ones that I have encountered recently are:
Embedding a health and safety culture: even with mounting compliance pressures, recent tragic events and the new sentencing guideline changes, there are still a number of organisations who are not taking health and safety seriously enough. Health and safety professionals are constantly facing an uphill struggle to shift attitudes towards a positive safety culture, however often it is only when a serious incident happens do people take note.
Stretched in 101 directions: most of the health and safety professionals I speak to spend a considerable amount of time on tasks unrelated to their actual role. For instance, one organisation, employs several health and safety managers who each spend 50% of their time gathering data and managing multiple spreadsheets to produce monthly reports. This admin burden and resource could in fact be done at a lower cost and resource output via a software solution. The health and safety managers time could then be best spent focusing on ensuring the safety of the staff, which is what they're good at!
What do you see as key considerations for organisations when purchasing health and safety software?
Configurability is a must. Whatever system an organisation buys, it needs to evolve with their business. Health and safety professionals need a configurable system which fits with their current business needs, but can also be locally configured further in the future without having to incur further supplier charges. It has to be flexible from the user perspective.
Ease of use. For any software system to avoid becoming shelf-ware, (not just in health and safety) it has to be easy to use. This is important not just for the administrators of the system, but also for general users and Managers/Directors.
A clear ROI case – otherwise why do it. This is not solely financial return alone but the obvious benefits of being compliant, claims defensibility, preventing more accidents, lowering insurance costs, being more attractive to future employees and avoiding or mitigating reputational risk …. I could go on!
Work with a company that you can trust and who are easy to do business with. Any decision to implement a health and safety software platform is a major one; usually a 10-year commitment. Be confident that the software provider you are working with, will be a good partner for the long term and beyond. Don't just buy on price, it will never work!
Growing with your business. Work with a company where you can clearly see the future development of the system and they will grow with your business. Look at the software provider's development plans and make sure that they're going in the right direction which aligns with your longer-term business goals.
So, Andy when you are not working, how do you relax?
Not many people know but I am a closet master brewer and have been making my own beer for over 25 years now. I have been told its good and am never short of taster requests but I am still a long way away from opening up my own micro-brewery yet (although I can dream).
How would people describe you in three words?
Approachable. Positive. Driven.
Last question! If you could invite anyone (dead or alive) to a dinner party, who would it be and why?
Sir John Harvey-Jones. During my early days as a software salesman, I developed a passion for reading as many business books as I could, with the hope they would give me that "killer sales" edge! Sir John Harvey-Jones really inspired me, he had a great knack of bottoming out a problem and making positive changes… suffering no nonsense along the way. My second guest would be Anthony Robbins, of "Awaken the Giant Within" fame. I love all that stuff.
SHE software has been delivering health and safety software solutions to a global customer base for more than 20 years and our latest solution, Assure, is now trusted by over 850 organisations with more than half a million individual users. Find out how our digital cloud-based approach could benefit your business, contact our team.
RELATED BLOGS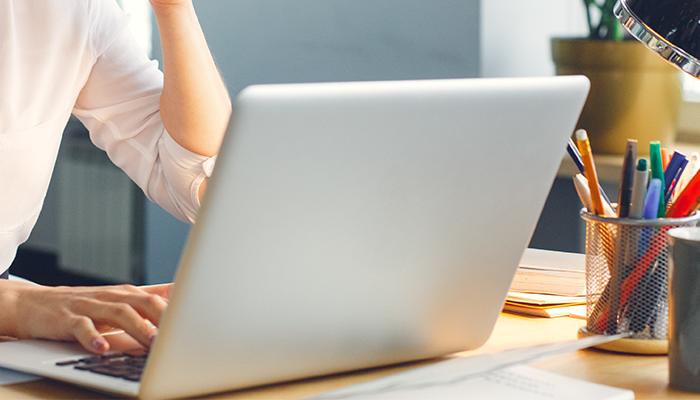 Cutting Health and Safety Red Tape?
25 September 2012 - SHE Software Ltd
A 'blitz on red tape' was announced on September 10 by Business Minister Michael Fallon. From next April, binding rules will be implemented on both the Health & Safety Executive and local..
Read Article