Health and safety download with... Tristan Alden
26 April 2019 - Evotix
In this month's health and safety download, we speak with Tristan Alden, Business Development Manager, about his role, benefits of health and safety technology and his love of cookies!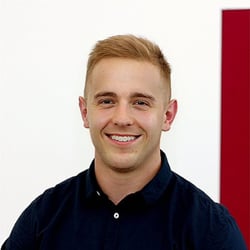 Hi, Tristan! Can you tell us a bit about yourself?
I live in Market Harborough in the Midlands with my partner Isabelle. We recently moved in together and we're still a couple, so that's a good sign!
I am extremely passionate about how technology can act as a key driver for positive change, not only for health and safety but in every aspect of working and interacting.
We're at an exciting place in history right now in terms of the application of technology to workplace practices – there are ground-breaking transformations taking place in healthcare, business and consumer applications due to the rise of advances such as artificial intelligence.
What brought you to SHE Software?
A few years ago, I was chatting to a good friend, Lewis Stokes, who worked at SHE Software. The moment he described its ethos and the difference Assure, our health and safety software, can make to customers, I was sold and wanted to join!

I firmly believe everybody has the right to go home safe at the end of the working day, and what appealed to me about SHE Software was the passion and customer focus that everybody brings to the table to help organisations realise this goal.

When the perfect role came up in May 2018, I leapt at the opportunity.
We know there isn't really a 'typical day' when you're a part of team SHE Software, but what does your day generally involve?
It's more or less impossible to describe a typical day, but the closest thing to a typical week will usually consist of travelling to visit different organisations across an array of sectors.

I love my job because every business is different. I get to meet so many fantastic health and safety professionals, each with their own approaches and motivations?
You speak to hundreds of health and safety professionals every year – what sort of challenges come up in conversation, and what do you think are the most pressing ones?
Three specific challenges come up regularly: engagement, buy-in and admin burden.

1) Employee engagement

Engagement is probably the most common challenge faced. From conversations, many health and safety professionals tell me that often local teams and staff feel disconnected from health and safety, which makes it challenging to instill a proactive 'safety first' culture. Tools such as archaic paper-based systems often make it difficult for staff to find health and safety policies, further disengaging them.

2) Buy-In

Buy-in from senior leadership is another major challenge: some safety managers feel that it takes a serious incident or a potential court case to get the attention of the board. This isn't the case for everybody, of course, but poor or absent buy-in at senior level can make things tough for health and safety professionals. Instilling a strong focus on health and safety across the business at all levels and ensuring those at the top take it very seriously helps to create and embed a robust health and safety culture.

3) Administrative burden

The average health and safety professional spends the majority of their time on administrative tasks and paperwork. While attending the HSE Europe 2.0 Management Forum in Amsterdam with SHE Software, a speaker cited a piece of research that found HSE professionals typically spend less than a fifth of their time carrying out tasks related to health and safety. To spend such a large amount of their time on admin is a colossal waste of skilled professionals' time and, understandably, a source of frustration for many.
Obviously, a lot of your conversation centres on how our health and safety management software solution, Assure, can help to address these challenges – in your opinion, what are the benefits that it's bringing to customers?
In my role, I'm lucky enough to see firsthand how Assure underpins the principle that health and safety doesn't happen behind a desk. Through Assure, employees and contractors can easily track, report, view and complete health and safety information in real-time, 24/7, on-site or off-site. Reporting information 'at-source' frees up time health and safety professionals may have previously spent duplicating information or manually running reports, and instead allows them to get back to what they love the most, helping proactively keep people safe.
When you're not working – and in between all that travel! – what do you do to relax and wind down?
I enjoy lifting weights and running. If I'm not working or training, then the chances are I am either cooking, reading or eating (which I do a lot of). I have a keen thirst for reading professional development books – so if you have a recommended read, please reach out and share your favourite.
If you could invite anyone – dead or alive – to a dinner party, who would it be and why?
Arnold Schwarzenegger – he was my childhood hero! No matter what he has set himself to, and despite any doubts from others around him, he has gone on to achieve it.
What's your guilty pleasure?
Cookies! I once ate 16 giant cookies in one sitting, although not sure if I should admit that or not!
And finally, describe yourself in three words…
Passionate, driven and energetic.
RELATED BLOGS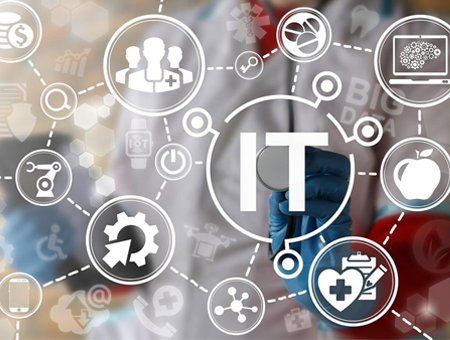 How technology has become a 'good virus'
1 August 2017 - Evotix
Many of us are passionate about managing and promoting safe and healthy workplaces. Some though, although perhaps not readers of this article, still consider health and safety management a necessary..
Read Article