Health and Safety download with…Lauren Fraser
29 May 2020 - Evotix
In this month's health and safety download, we speak with Lauren Fraser about how a bottle of Bundaberg Ginger Beer brought her to SHE Software and exactly what a UX/UI Designer does!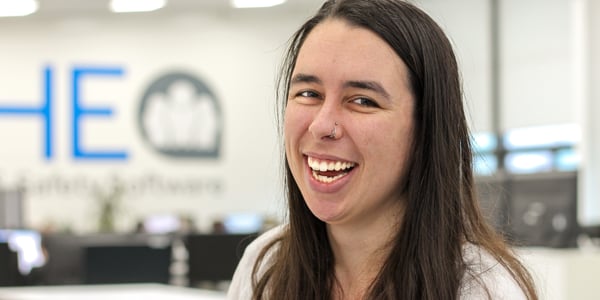 Hi, Lauren! Can you tell us a bit about yourself?

G'day - I'm an Aussie who's been adopted by beautiful Scotland!

My desk would have a thing or two to say about me. It's colourful and chaotic. Dinosaurs roam across the space. A rainbow of post-it notes lie sprawled, and a healthy collection of coloured pencils and markers poke out of mugs and glasses. I've recently gotten into loose leaf tea and have enough liquorice root on my desk to keep me going for months.

What brought you to SHE Software?

It all started with a bottle of Bundaberg Ginger Beer… (it's a long story!)

In short though? I was looking for a company that I could grow with; somewhere where I'd be given responsibility, and the trust to be a part of tackling some exciting challenges. I wanted to work with top-notch colleagues and customers on a meaningful product. As a designer, I could be working in any sector, so I consider it a real privilege to apply my skills to improving Health and Safety outcomes.

What is your role at SHE Software?

I'm a User Experience (UX) and User Interface (UI) Designer, and I love my job. I get to collaborate with customers to create positive experiences within our product, Assure - everything from the aesthetic appeal of Assure to ensuring interactions are simple and intuitive. I'm responsible for leading and maturing the UX/UI practice at SHE Software to help ensure that we deliver great experiences which help our customers achieve their desired outcomes.

What would you consider your greatest achievements to date?

Leading a team - One of the most rewarding aspects of my career has been taking a leadership role. Enabling, encouraging, and mentoring my team as they grow and achieve has been hugely satisfying. They do brilliant work and with a great attitude. I'm really proud of the team.

Building Personas -When I started at SHE Software I kicked off an intensive research project - we spoke to 50 people (both H&S Professionals and non-H&S people) across 17 of our customers to understand their roles, responsibilities, needs and interactions with Assure. It was a fantastic experience and I used the results to build a robust set of personas (which are fictional characters grounded in research). Every day, the Product and Development team refer to these personas, always aligning what we build with the benefit we believe it will deliver for our users. It's just one of the ways we keep customers at the centre of our product's development.




Assure updates that make a difference - A couple of months ago, we launched AssureGO+, our new Progressive Web App which makes participating in health and safety easily accessible from any mobile device, tablet or computer enabling engagement on the front line.

Our customers were key to putting it through its paces and we've had great feedback. Working with the talented SHE Software team is exciting and satisfying and providing value to those who use our product is always going to be amongst my greatest achievements.

Presenting at The Health & Safety Event 2019 (NEC Birmingham) - Speaking on the topic 'we are all designers', I encouraged Health and Safety professionals to consider adopting a Design Thinking mindset in approaching some of the challenges they face. I'm really interested in the synergy between different disciplines and enjoy public speaking, so here's hoping this is just the beginning!

Running a Design Sprint (2.0) - Design Sprints help companies innovate fast, going all the way from a problem/opportunity to a user-tested idea in just 4 days. In December, I facilitated SHE Software's first Design Sprint - it was brilliant working with a cross functional team with some great ideas came out of the mix. Looking forward to continuing to innovate together.



What's a "typical" working day like for you?

Each day is different and exciting. Day to day, I'll be doing anything from creating screen designs, maintaining a design language, working with the development teams, hypothesising outcomes and running User Research to prove/disprove them (I'm a huge advocate of Lean UX).

When you are not working, how do you relax?

I 'moonlight' as a freelance textile designer, drawing and painting patterns for cushions. While it's still technically 'work', it uses a different part of my brain and something about creating these artworks helps me unwind. While I'm at it, I work my way through audiobooks (love them!). I'm a member of my local Toastmaster club and enjoy challenging myself and learning there, it's always a laugh. I also love hiking, swimming, dancing and camping.

What is your guilty pleasure?

Emojis and Amazon Prime. I'm a sucker for small colourful symbols and convenience.

Describe yourself in three words.

Colourful. Driven. Creative.
RELATED BLOGS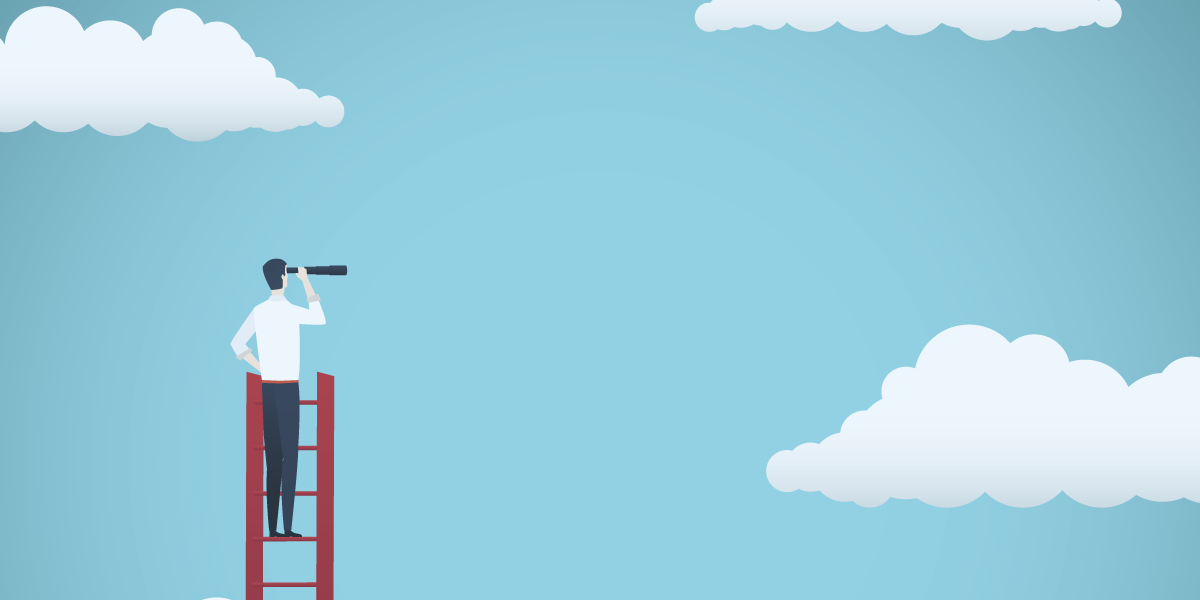 COVID-19: The changing health and safety landscape
9 April 2020 - Evotix
Adopting an agile risk management approach There are very few things that can be stated with any degree of confidence at the moment, but here's one certainty: there's no such thing as "business as..
Read Article